Young ranchers, listen up: 8 tips from an old-timer on how to succeed in ranching
Young ranchers, listen up: 8 tips from an old-timer on how to succeed in ranching
An old-timer offers advice to aspiring young ranchers.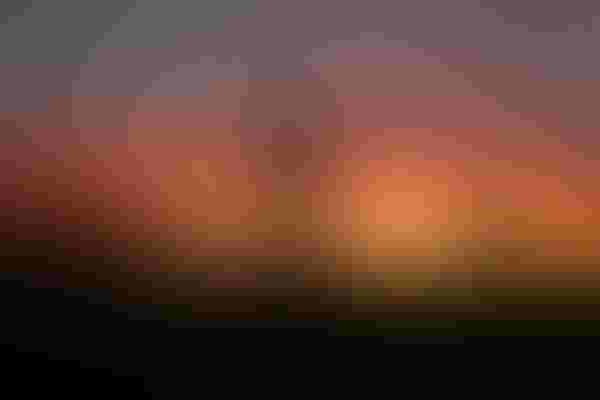 "Land is too expensive." "You'll never be able to make money." "Get a real job and forget about it."
These are just a few sentiments a young person often hears after voicing their goal of owning a ranch. True, land is scarce and expensive, and turning a profit in the cattle business depends upon a volatile cocktail of weather, futures markets, hard work and luck; but ranching is still an achievable vocation.
Nelo Mori, now 91, started a ranch in northern Nevada from scratch as a young man. Now, four generations of his family live and work on his ranches, spread over multiple divisions from Lovelock to Tuscarora.
"I tell you what, whoever starts out young, unless someone helps you or gives it to you, it's pretty hard," Mori says.
Hard, but not impossible. By making smart choices and dedicating yourself to your ambition, owning a ranch is still possible. "You have to sacrifice and change your lifestyle to be able, as a young man, to be able to start ranching," Mori says.
When he was a young man, Mori loved to rodeo. But he sacrificed that expensive hobby in order to fully pursue building his own ranch. "My life's dream has always been to be a rancher, and that's why I quit," he said.
Mori acknowledged that many ranchers hold outside jobs or have other businesses besides ranching. "If you don't have nothing else but ranching, you better get with it and sacrifice and change your lifestyle," he said. "It's gonna be tough; you bet it'll be tough. But, the good times will come."
Here are Mori's tips for today's young ranchers.
1. Sacrifice luxury items such as expensive hobbies, new pickup trucks and cars, and brand-new equipment. "A new truck, no doubt you'll need it, but you just can't afford it. You can't go out there and buy one of those fancy tractors. Nowadays, they'll break you doing that," Mori says.
2. Make do with older tractors, balers, and other farm equipment. "You have to fix them, and learn to fix them," Mori says.
When Mori bought his ranch at Jack Creek in 1958, the buildings were run down and the house was infested with rats. He cleaned up the infrastructure, demolishing and improving as needed over the years, and now his great-grandchildren live on the ranch that he started.
3. Be ready for an upturn in the cattle market.
"You have to take advantage of it, you want to be ready for it," Mori says. "Right now, we had a really big spurt in cattle prices, and I tell you what, this helped everyone."
4. Beware of the temptation to buy a brand new pickup with your calf check in a flush year; see #1.
5. Adjust your traveling and lifestyle to revolve around the ranch. Annual vacations, except to the Elko County Fair, usually aren't in the cards for a northern Nevada cattle rancher. "You gotta stay home and do the work. It'll take you longer to do it with the antiquated equipment," Mori says.
6. Marry well. "You need a good wife to do it with or you're not going to make it," Mori advises young men. He has been married to Ida May for the majority of his life, and she has played an integral role in developing his ranching business.
Traditionally, ranch wives did all the cooking and errand-running, retrieving machinery parts and other supplies from town as needed. Nowadays, many these ranching partners also keep the books on home software programs and take care of business correspondence via email, among many other ranch jobs.
7. Cultivate and maintain good friendships. The ranching community is a tight network, and its members are happy to help each other out during tough times.
"I had a lot of friends, whenever I got in trouble, which I did several times, they were there right now. They always helped me. That's really important, in ranching especially, to have good friends and a good family," Mori emphasizes.
8. Get a good banker who understands agriculture and will work with your unique situation. Sometimes, a rancher will be unable to make his loan payment on time, so be sure and explain this to your banker in advance of the bill date.
For those looking to finance their ranching venture, the Farm Service Agency targets a portion of its loan funds to small and beginning farmers and ranchers. By their definition, this is someone who has not operated a farm or ranch for more than 10 years; does not own a farm or ranch greater than 30% of the average-sized farm in the county; meets the loan eligibility requirements; and substantially participates in the operation. Visit their website for more information.
Here are a few more tips for young ranchers:
Find a successful rancher and talk less and listen more

Learn what works and what doesn't work in new country

Be open-minded, but follow what works

Start building positive relationships with others in the industry, from neighbors to co-workers and bosses

Work at different ranches to learn different ways of doing things

Talk to older generations and ranchers in your community who may help you get started by selling you feed, trading work for cattle or letting you run your own cattle alongside theirs

Become a Young Cattleman through your local cattlemen's association and attend conferences and conventions to learn the latest trends and most efficient practices

Save all your money and work your [rear end] off.
This article was originally printed in the April 2016 edition of the Nevada Rancher magazine. To read more from the Rancher, visit www.news4nevada.com. More of Jolyn Young's work can be found at www.jolynyoung.com.
 You might also like:
Do small cows make more money?
13 utility tractors that will boost efficiency
How to get more value from your cull cows
14 thoughts to help get those heifers bred
Photo Tour: World's largest vertically integrated cattle operation
Subscribe to Our Newsletters
BEEF Magazine is the source for beef production, management and market news.
You May Also Like
---