Your horse is bleeding. Now what?
Your horse is bleeding. Now what?
The key to caring for your injured horse is to clean the wound as soon as possible.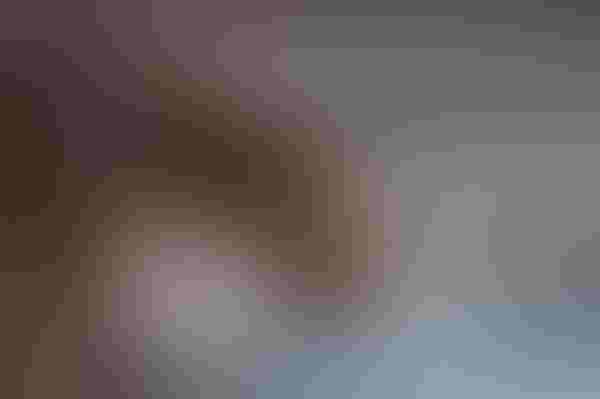 There is no good time for your horse to get an injury, but if you spend enough time on horseback, it's going to happen. It may be a wire cut out in the pasture checking the heifers or a scrape or kick at the barn. Regardless of how it happened, taking the appropriate next steps is important.
If you aren't present when the injury occurs, it's not unusual for a wound to be caked with blood and debris when you discover it. In order to prevent bacteria from moving deeper into the wound and causing infection, clean any wound as soon as possible.
Anytime there's blood spurting from a wound or bleeding that won't stop, you must take steps to prevent severe blood loss. The rate at which blood is lost can actually be more important than how much blood is lost. Even a "superficial" laceration to a leg can result in dangerous blood loss. If an artery is cut, blood will spurt with each heartbeat. If a large vein is cut, the wound will ooze continuously.
Using clean, absorbent material such as a large towel, apply firm, direct pressure to the wound for several minutes.
"Soak the towel in clean, cool water and then apply it to the wound," says Sam Crosby, an equine veterinarian in Arcadia, Okla. "If the injury is on a leg, wrap it around; if the wound is on the body, just apply continued direct pressure. Wetting it first makes the towel like a cold compress; the cold and the pressure together will help slow the bleeding."
Click here to read more on Crosby's advice on wound care.
You might also like:
Be aware of rabies' warning signs in cattle
11 must-read profitability tips from Burke Teichert
Gallery: Get to know the 2016 Seedstock 100 operations
3 key production areas that contribute to ranch-level sustainability
What's the best breeding weight for beef heifers?
Subscribe to Our Newsletters
BEEF Magazine is the source for beef production, management and market news.
You May Also Like
---