Behind the scenes at FPVX — making a virtual farm show
Behind the scenes at FPVX — making a virtual farm show
Field demonstrations offer unique camera views for the Farm Progress Virtual Experience.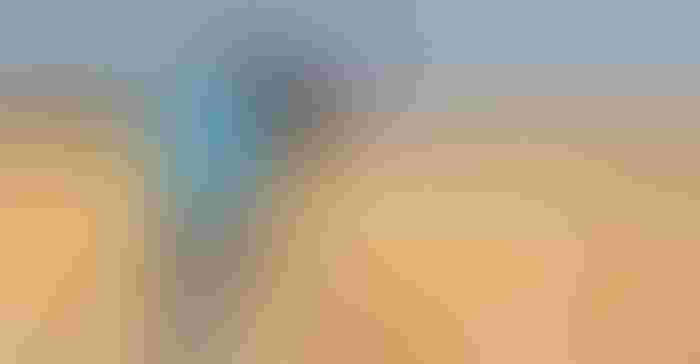 What does it take to create a virtual farm show? Well, a little bit of Farm Progress flair, along with a lot of cameras, combines, cultivators and cattle.
This year, because of COVID-19, the Farm Progress Show and Husker Harvest Days went digital as the Farm Progress Virtual Experience, or FPVX. While the show is different, it still offers some comforts you've come to know from these two agriculture events.
Back in the field
At the Farm Progress Show site in Boone, Iowa, there was plenty of excitement around combine and tillage demonstrations.
Like much of 2020, the weather for shooting harvest demos at the show site was topsy-turvy. It went from sunny and hot one day to rainy and cold the next. Still, farmers and equipment manufacturers gathered to record FPVX.
Despite corn moisture hitting 22%, the action focused on fieldwork as combines harvested more than 350 acres of corn. About 60 pieces of equipment, which included combines, grain carts and tillage tools, were caught on camera for visitors to FPVX.
Five farmers were on location in Iowa, and five different farmers were in Nebraska. They watched the demonstrations, took photos and interacted with company representatives. Then they shared their thoughts about the equipment with Farm Progress editors for a unique demo review discussion during the virtual event.
Rain can't stop a show
Most farmers rarely experience perfect haying conditions. And some haying days are better than others. It was that way when film crews and Farm Progress editorial staff spent the day at the Husker Harvest Days show site near Grand Island, Neb., getting footage of swathers, tedders and balers in field demonstrations for the Farm Progress Virtual Experience.
The day started out cloudy, with periods of light rain. That made swathing conditions tough early. By midday, the sun came out, and a light breeze helped improve conditions in the field for tedding and baling.
Crews found a dry spot in the Livestock Industries Building and filmed the live cattle-handling demonstrations. During side-by-side cattle-handling demonstrations, "Dr. Joe" Jeffrey was back at the helm, just as he has been for decades, to narrate, entertain and explain the chutes being demonstrated.
In all, the Farm Progress Virtual Experience is bringing 100 field and cattle-handling demos for more than seven hours of viewing pleasure right into your home, combine cab or machine shed.
New look at equipment
While it's hard to replace kicking equipment tires, watching field demonstrations and inspecting hay quality in person, this virtual format offers you a unique viewpoint. Camera placement on tractors, combines, tillage tools, balers and other machines, along with high-quality drone footage, allows visitors to FPVX to see one-of-a-kind angles on the latest agriculture technology.
These demonstrations, along with farmer feedback, can be seen when the Farm Progress Virtual Experience goes live Sept. 15-17.
Click on the slideshow and go behind the scenes for the making of the 2020 Farm Progress Virtual Experience. Then head over to FPVX to register and see all the sights, sounds, interviews and demos for this year's event.
Subscribe to Our Newsletters
BEEF Magazine is the source for beef production, management and market news.
You May Also Like
---