4 steps to buying the best hay for your buck
4 steps to buying the best hay for your buck
Now is the time to take inventory of your forages and calculate the quality and quantity you'll need to purchase to get through the winter months.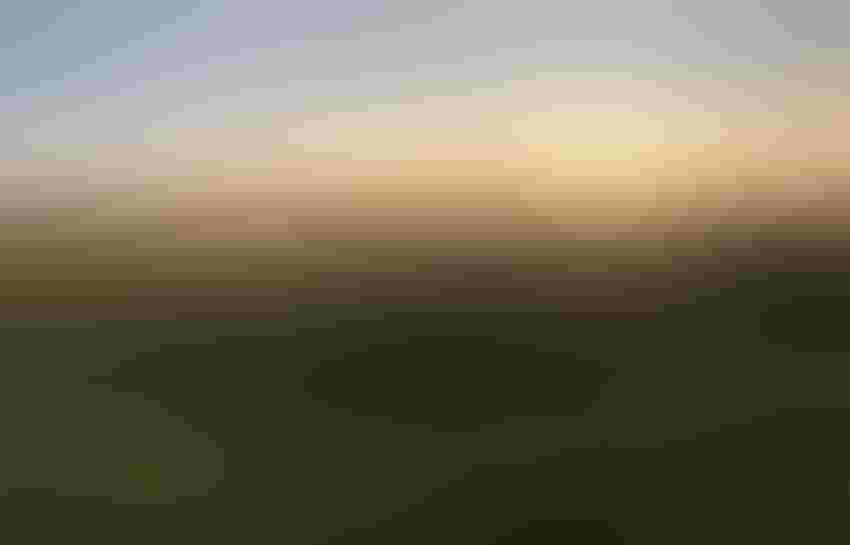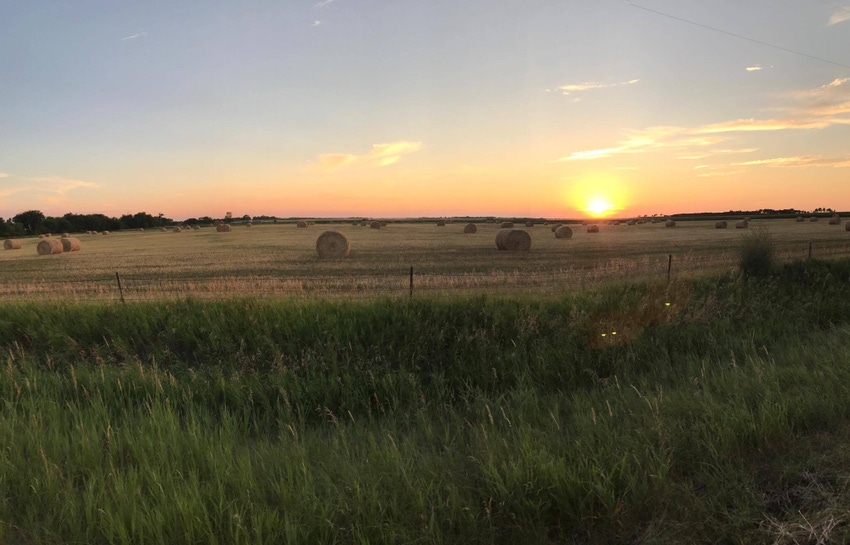 As summer fades away to fall, we are calculating how much forage we were able to stockpile during the haying season and figuring out how much hay we'll need to buy to get us through winter. We were fortunate to receive ample moisture and timely rains this summer, so we fared pretty well; however, we'll still need to source some additional forage from local producers.
Our hope is to always stretch out our hay supply as much as possible. Currently, we have cattle grazing sudan grass, and once the corn is harvested, they'll head to the field to munch on cornstalks. We should have enough crop residue to graze until the snow flies, and hopefully the weather cooperates through the end of 2018 to allow us to get the most out of those fields.
READ: 4 tips to get the most out of hay sampling
Not wanting to wait until we are packed in with snow, now is a great time to buy hay and get it hauled home. Yet, it's important to price check and hold out for the best quality hay possible, and to accomplish that, we need to keep in mind several key considerations.
I recently read an article on South Dakota State University's iGrow titled, "Making smart hay buying decisions." Written by Adele Harty and Taylor Grussing, the article offers steps to follow to ensure the best decision is made concerning both economics and nutrition of the hay.
READ: Hay prices soar after drought
Harty and Grussing write, "Not all hay is of equal quality or value; however, it is marketed as such. When purchasing hay, it is beneficial to have a plan and know the needs based on quantity and quality."
Follow their four steps to buying the best hay for your buck.
1. Determine feed quantity needs
They suggest, "Calculate how many pounds of feed will get the cattle through the feeding period, whether this is the winter or a longer period in a drylot situation. Make sure to include hay waste in your pounds fed per head per day, as storage and environmental losses can add up quickly."
2. Complete a feed inventory
The second step is listing current resources by both quantity and quality.
They write, "This will allow for determining quantity and quality of feed that needs to be purchased. In certain situations, this may be the end of the process if the feed inventory quantity and quality is sufficient for the feeding period. Yet, depending on cost of feedstuffs, potential remains to purchase higher quality feedstuffs to supplement current inventory."
READ: Bountiful grains support calf prices
3. Determine shortfalls
Once an inventory has been taken, it will become apparent where you might be short regarding protein or energy. Grussing and Harty advise producers to work with a nutrition consultant or Extension specialist to help calculate supplementation needs and best routes to meet nutrient requirements that fit within the budget.
4. Find options and compare prices on a per unit nutrient basis
They say, "Before purchasing any hay, it is important to have the results of a nutrient analysis. Several laboratories are available to send samples to and receive energy or total digestible nutrient (TDN), protein and mineral information. If the individual selling the hay has not done a test, do not be afraid to request one or do one yourself.
"Most labs are under $30 per test and have a turn-around time of 10 days or less. The analysis provides the best opportunity to make the proper management decision based on the specific cattle nutrient needs and price. By 'guessing' at quality, one could be making a serious mistake and end up compromising cattle performance or costing much more than it should."
To read the entire article, click here. 
READ: How to beat the average in the beef business
Also, I want to thank everyone who commented and emailed me following my post celebrating 10 years of blogging for BEEF. As a way to say thank you for your continued readership and participation on the blog and website, one reader will receive a limited edition BEEF cap and a copy of my children's book, "Levi's Lost Calf." Congratulations to Wendell Davis!
The opinions of Amanda Radke are not necessarily those of beefmagazine.com or Farm Progress.
Subscribe to Our Newsletters
BEEF Magazine is the source for beef production, management and market news.
You May Also Like
---