7 ag stories you might have missed this week - June 1, 2018
7 ag stories you might have missed this week - June 1, 2018
Trade, strike in Brazil & alfalfa research among ag news of the week.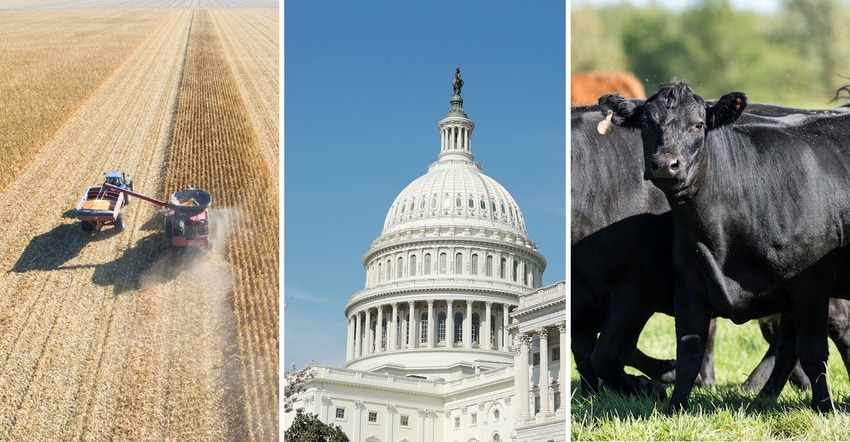 NolanBerg11/flySnow/SteveOehlenschlager/ThinkstockPhotos
Need a quick catch-up on the news of the week? Here are 7 agricultural stories of the week, starting with the big kahuna: Trade
1. President Trump again grabbed the headlines this week, announcing the delayed steel and aluminum tariffs would take effect June 1. Mexico, Canada and the European Union said they would retaliate. Mexico vowed to impose duties on everything from U.S. flat steel to cheese. Canada's government said it will impose tariffs on as much as 12.8 billion of U.S. steel, aluminum and other products from July 1. The EU has indicated it could target $3.3 billion in American products from Harley-Davidson Inc. motorcycles to Levi Strauss & Co.'s jeans as well as bourbon. Manufacturers called the tariff a tax on U.S. companies and consumers. Unfortunately, the worst could be yet to come as the administration announced it's moving ahead with tariffs on China. And in related news on the China trade front, White House trade adviser Peter Navarro criticized Treasury Secretary Steven Mnuchin for declaring the U.S.-China trade war was on hold. – Farm Futures
2. In Brazil, a truck drivers' strike brought soybean, sugar and meat cargoes to a halt. The federal police and the army are unblocking roads. Truckers are protesting a 50% hike in fuel prices from a year ago. – Farm Futures
3. The USDA is taking public comments on a proposal to limit the nation's cranberry crop to 75% of its normal size as a way to decrease stocks and raise prices. This measure is combined with a 15% handler withholding on the 2017 crop. – Wisconsin Public Radio 
4. College students interested in going back to their family farms got a lot of advice at the 2017 Beginning Farmer and Rancher Symposium. Among the top five: Graduate and get a job, be ready to work off the farm and be respectful when talking about taking over the family farm. – Dakota Farmer
5. For the last 40 years, bird species that live in and among farmlands have dropped worldwide. In Canada and the United States, 74% of farmland bird species declined from 1966 to 2013. Researchers are working together to craft a new 'agroecological' future. – National Geographic 
6. Five research projects were chosen for funding in the National Alfalfa and Forage Alliance's second round of research funding through the U.S. Alfalfa Research Initiative. Studies include using alfalfa in crop rotations to control herbicide-resistant pigweed, developing a soil bioassay for alfalfa autotoxicity and evaluating the efficacy of herbicide tank mixes. – The Farmer
7. The Ohio Corn & Wheat Growers Association and the Ohio Soybean Association endorsed bipartisan legislation that would invest significant new resources to protect water quality throughout the state. The bill would invest as much as $20 million in farm equipment and other initiatives to reduce phosphorus runoff in the Western Lake Erie Basin. – Ohio Farmer
Your bonus is in honor of graduation season:
Helpful hints to make your graduation party the best. - http://corncorps.ilcorn.org
Herb Doig, 83, is graduating from Cornell with his granddaughter, Kiley McPeek, 18. – The Ithaca Voice
Subscribe to Our Newsletters
BEEF Magazine is the source for beef production, management and market news.
You May Also Like
---