A Nebraska Cattle Feeder Stands Up For Her Industry
A Nebraska Cattle Feeder Stands Up For Her Industry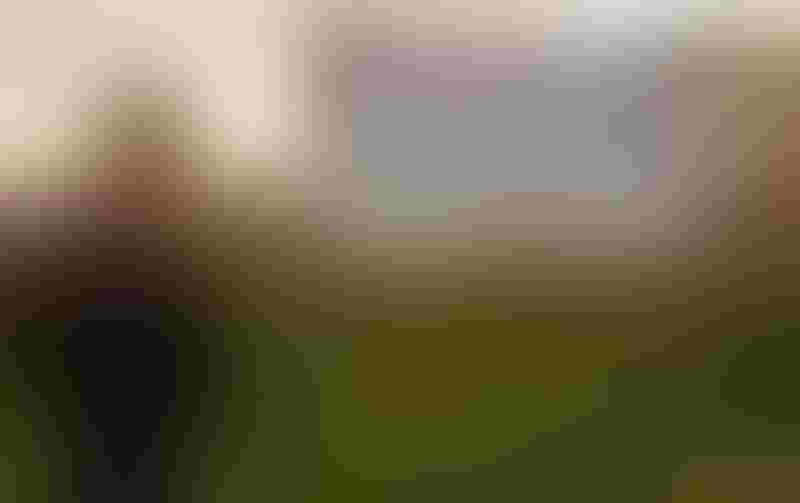 I just finished up doing our November issue cover story on a remarkable woman named Anne Burkholder of Cozad, NE. For those of you who follow BEEF magazine regularly, you know our November issue is our Trailblazer issue, so you can guess why Anne is on the cover.
Burkholder is the magazine's 21st Trailblazer Award honoree. It's an annual award given by BEEF editorial staff to a U.S. producer in recognition of his or her volunteer efforts. The award is sponsored by John Deere.
Burkholder is being recognized for her initiative in reaching out to consumers by providing them with transparency into her feeding business, as well as sharing with them her personal story. She does this via her blog that is aptly named "Feedyard Foodie."
Burkholder's story is intriguing because her path is so unlikely. She grew up in West Palm Beach, FL, and attended Dartmouth University on a swimming scholarship. She had no background in agriculture, and had never seen a feedyard before visiting her future husband's family operation 20 years ago. Yet she's the owner and operator today of a 3,000-head feedyard.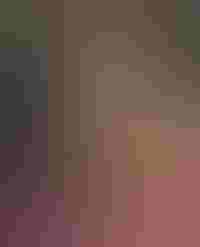 Burkholder is articulate, personable and driven; she loves her adopted industry, and she brings an activist's passion to educating consumers about that sector in particular.
"I think the cattle feeding sector of the beef industry is seen as a bit of a stepchild that no one wants to talk about; I don't agree with that," she says.
She's one of the first graduates of the industry's Masters in Beef Advocacy (MBA), a checkoff-supported program, which is aimed at "equipping beef producers across the country to tell their story in presentations to schools and church/civic groups, through local media and in the 'virtual' world of the Internet."
Husband Matt handles farming chores, and Anne is the "boss lady" at the feedyard. The demands of running a small feedyard and raising three children minimize her opportunity to interact with consumers face to face, she says, so she does it virtually. The reason is simple: "If we don't have a relationship with the consumer, how can the consumer trust us? They don't know who we are."
Through Feedyard Foodie, she strives to add transparency for consumers regarding the beef industry, and cattle feeding in particular. But it's more than just about educating consumers about beef production. She also writes about personal issues, such as her family and her philosophy and values. Her children also contribute to the blog, which further adds that personal and family feel.
"If consumers know what you're doing, and have confidence and a little bit of trust in what you're doing, they won't be nearly as likely to pay attention to misinformation," she says. "I think the beef industry needs to attain a level of transparency, particularly at the feedyard level. I started to blog as a way to try to open that road. It's certainly my hope that other feedyards will choose to take that route as well. But, in the meantime, I keep sharing my story."
I don't know how you couldn't be impressed by this young woman, but the truth is she is one unique and stellar individual among many who populate our industry. She has found her way to give back to the industry, and she's doing a tremendous job in representing her industry and reaching out to consumers.
She describes her outlook this way:
"I greet each day's challenges with a smile knowing that I am using the gifts and talents that were bestowed upon me to both improve the welfare of the United States cattle herd and the safety of the beef that they produce. We are a 'family farm', and Matt and I love the personal responsibility that our children learn from taking care of our land and our animals."
Visit her blog by clicking here, and enjoy what she has to say and how she says it. For instance, here is an excerpt from one of her blog posts that defines her ethics and philosophy. I think it also encapsulates the credo of many who make their living in the industry. Burkholder says she wrote this for her three children and a copy is posted on the family refrigerator and in each of their rooms:
Five things I want my children to learn before they go to college:
1. The only thing that you are entitled to is work. Do not expect for the world to hand you what you want – know that you will have to work for it.
2. Realize that attitude is everything and will shape your perspective – look favorably upon your responsibilities, then they will also become your joys.
3. The most important thing that you take with you is your integrity. Respect it enough to always be loyal to the truth.
4. Work Ethic + Attitude + Integrity = A Leader. Be one – the world will be a better place if you share of yourself.
5. The Road To Excellence Is Rarely Comfortable. Excellence is not about comfort – it is about reaching above and beyond your capabilities in order accomplish far more than your dreams.
Look for the full profile on our 2014 Trailblazer Award honoree in the upcoming November issue of BEEF.
You might also like:
15 New Products From John Deere
Why The Cattle Market Is At A Critical Juncture
What You Need To Know About The Beef Checkoff Drama
What To Expect For Land Prices In 2015
60 Stunning Photos That Showcase Ranch Work Ethics
Bale Grazing Lets Cows Feed Themselves
Subscribe to Our Newsletters
BEEF Magazine is the source for beef production, management and market news.
You May Also Like
---