A new age for feeder cattle marketing is upon us
A new age for feeder cattle marketing is upon us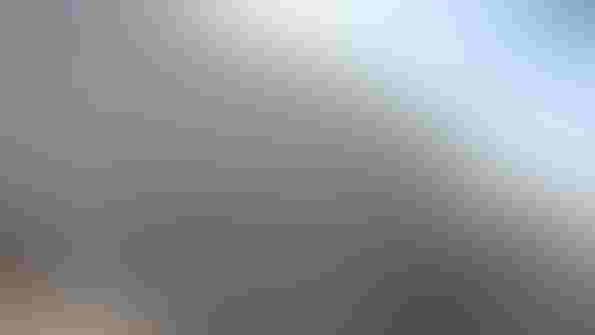 Industry experts have been predicting for some time a shift from commodity marketing (selling on the averages) to actually trading cattle based on value. Today, those value differences are significant and growing, and the logic is inescapable, but it's still been slow in coming.
Most calves are still selling in a fairly normal range; that's largely because they're described very similarly to the market. Essentially, "black, good, weaned and had all their shots" is still the way we describe most cattle. Yet, we know there are tremendous differences in values based on genetics, herd health, nutrition, and management. The stumbling block has always been in bridging the gap of describing the cattle in a manner that's accurate, understandable and functional in today's marketing environment, which requires information to flow quickly and succinctly.

Photo highlights from Cattle Industry Convention
Cattle producers from across the country are gathered in San Antonio, Texas, for the annual Convention & Trade Show. Browse photo highlights here.
Breed associations and private companies are beginning to close that gap. Companies like Verified Beef, Zoetis, Top Dollar Angus, etc., are putting forth models where producers can document the type of cattle they're producing. These cattle have independent, third-party identification; most importantly, it appears the cattle are living up to claims on a consistent basis as well.
Admittedly, the spreads are still not totally reflective of the value differences that exist. However, herd numbers will expand again and the opportunity to more accurately reflect the value differences will increase as well.
We aren't at the finish line yet, and we're still a ways away from truly differentiating feeder cattle based on value, but we have moved off the starting blocks. Yet, it appears that we're entering that window where early adaptors will truly benefit economically.
Price differentiation is growing, and the opportunity for buyers and sellers to gain a significant competitive advantage from that price differentiation will be a much smaller window. The final step in this process will be in being able to describe cattle in such a manner that they can be consistently targeted towards their ideal endpoint and into the ideal marketing channel, maximizing the value that those cattle represent.  
The biggest change and most monumental component of the changes we're seeing in marketing cattle aren't from the documentation of genetics and management, but the shift in marketing responsibility. For most cattlemen, marketing was really market timing and risk management, which will always be important.
Marketing per se was irrelevant; it was a commodity business after all. Today the responsibility of marketing one's cattle is moving back to the cattlemen.
The opinions of Troy Marshall are not necessarily those of beefmagazine.com and the Penton Agriculture Group.
 
You might also like:
7 U.S. cattle operations honored for stewardship efforts
60 stunning photos that showcase ranch work ethics
4 tips for managing cold stress in cattle this winter
3 things you need to know about feeding moldy hay
Breathtaking photos of winter on the ranch
The cattle market found its bottom; where to from here?
8 tips for being a better ranch manager in 2015
3 tips for reducing mud during the spring thaw
Subscribe to Our Newsletters
BEEF Magazine is the source for beef production, management and market news.
You May Also Like
---