Cargill's move brings antibiotic issue to a feedyard near you
Cargill's move brings antibiotic issue to a feedyard near you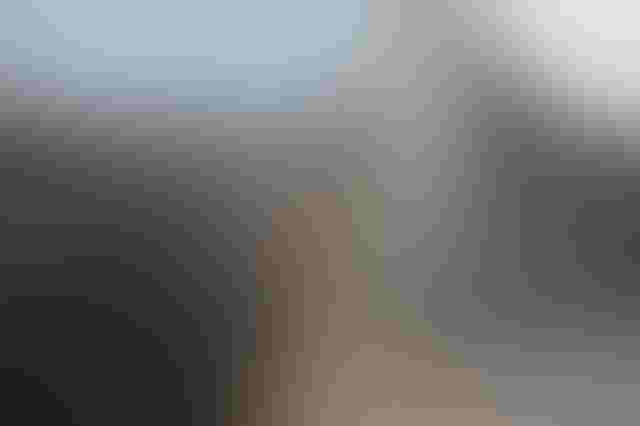 <p>Hungry cattle belly up to the feedbunk</p>
Cattle health can be maintained, along with beef quality and safety, while significantly reducing the use of antibiotics in the feedlot.
That's the bottom line message of Cargill's announcement last week that it will reduce usage of shared-class antibiotics by 20% in cattle fed in its four company-owned feedyards. Friona Industries—a strategic partner with Cargill—will do the same in its four feedyards which supply Cargill. Combined, that's about 1.2 million head annually. They implemented the reduction at the end of February.
More specifically, Mike Martin, Cargill director of communications, explains the reduction concerns macrolides, among the most prevalent classes of antibiotics utilized in cattle feeding. The move is unrelated to the Veterinary Feed Directive.
"Our decision to eliminate 20% of the antibiotics used in our beef cattle, which are also used for human health, took into consideration customer and consumer desires to help ensure the long-term medical effectiveness of antibiotics for both people and animals," says John Keating, Cargill president. "We need to balance those desires with our commitment to ensure the health of animals raised for food, which contributes to the production of safer food."

BEEF Seedstock 100 List
Looking for a new seedstock provider? Use our UPDATED Seedstock 100 listing to find the largest bull sellers in the U.S. Browse the list here.
"What we're seeing from the marketplace and from consumers is a significant increase in awareness of topics like antibiotic use and sustainability, along with a desire for greater transparency and more information," Martin says.
According to Martin, the level of reduction was based on plenty of research and trials.
On the outside looking in, it also helps to understand how intently Cargill and Friona have focused on supply chain management over the years through strategic relationships with cow-calf producers and stocker operators. In other words, their new antibiotic policy might not be conceivable with put-together groups of cattle that simply show up without knowledge of their prior management or the chance to provide input to that management.
Cargill will continue to explore alternatives to antibiotics that could further reduce their use in beef cattle.
"Scientific research and yet-to-be-discovered innovative technologies could certainly help us further reduce, or eliminate, the need for antibiotics in the beef supply chain," Keating says. "We have an obligation to ensure that sick animals do not suffer, and that we prevent them from becoming ill, and we will use ongoing research efforts as the basis for any future additional reductions in antibiotic use.  We've listened to consumers and our customers, we've taken this first step, and we believe there are more steps coming in the not-too-distant future."
The Cargill folks explain that current research projects aimed at potentially reducing the need for antibiotics include nutrition and feeding practices.
Cargill is no stranger to bold initiatives. They announced in 2014 that they would eliminate the use of antibiotics for growth promotion in their turkey business. By the holiday season that year, they had done so in fresh birds. By the next year, the same had been accomplished across their entire supply.
This phased approach with turkeys was possible because of the vertical integration in that industry, Martin explains. Cargill owns the birds, the hatcheries, etc.
In the case of beef, Cargill is not requiring other suppliers to reduce antibiotic usage. Martin explains the cattle from their own yards and from Friona account for less than 20% of the company's annual cattle harvest in its packing plants.
But Cargill's packing plants are seeking to buy cattle from more feedlots that are certified for Beef Quality Assurance (BQA). Less than 50% of the yards supplying cattle to Cargill are BQA-certified currently. Cargill wants to increase that to 90% by 2018.
"We're not saying you're a bad producer if you're not BQA-certified," Martin says. "Certification formalizes the stewardship that most producers already provide and includes training."
It's a way to help document stewardship for consumers.
"At Cargill we're proud—and producers should be proud—of producing the safest, most wholesome, most nutritious and most affordable beef in history."
Click here for Cargill's beef antibiotic policy.
You might also like:
Calving Tips: Going To War On Calf Scours
70 Photos Honor The Hardworking Cowboys On The Ranch
How to control sucking & biting lice on cattle
Calving Tips: How to manage & feed colostrum
9 new pickups for the ranch in 2016
Subscribe to Our Newsletters
BEEF Magazine is the source for beef production, management and market news.
You May Also Like
---