Feedyard Safety A Day-In, Day-Out Effort
Feedyard Safety A Day-In, Day-Out Effort
Making your feedyard, or any agricultural operation, a safe place for employees is a daily effort.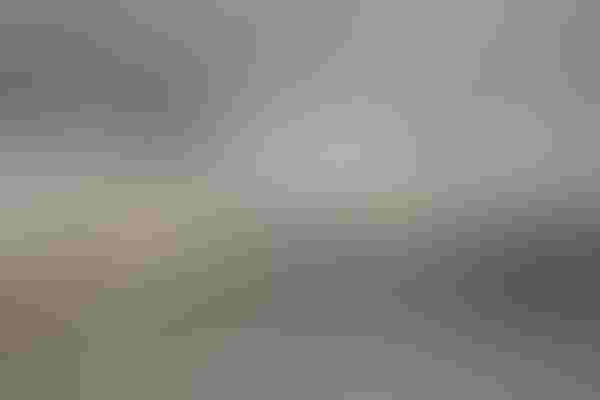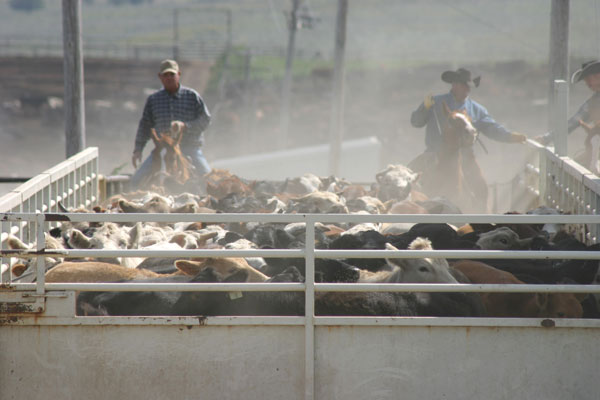 • 1996 – Feedyard employee pulled into an auger while clearing a plug. The cost is an arm.
• 2003 – Heifer rammed gate into farmer with loaded syringe in pocket. Syringe punctures farmer's leg. The cost is a life.
• 2007 – A cowboy is chasing a steer down an alley; the horse hits the fence at end of alley and throws its rider over the fence's top rail. The cost is a life.
• 2010 – A feedyard employee is injured clearing the plug in a grain tank during confined space entry. The cost is a mangled leg.
There's a strong chance you could add to this list of hazards that seem to plague the ag industry. However, while we know that working in agriculture is always potentially hazardous, injury rates have repeatedly proven that experience and training are vital components for a safe agricultural workplace.
Could these accidents have been prevented? Without a doubt. When you make safety a part of your operational culture – a day-in, day-out part of the routine – the chances for accidents go down.
But managers today have more challenges than in the past, when many of their employees came from ag backgrounds. Although many in the younger generation are technically savvy, a large number of them have little or no experience in the areas of basic agricultural skills – animal handling, equipment operation and maintenance, or the many other diverse skills needed in today's agriculture. In addition, much like the 1900s, the ag workforce is heavy with immigrants who have little experience and, often, a language barrier.
So how does safety become a part of your operation's culture? It starts with an emphasis by management backed up by training. For example, a feedyard manager won't send an inexperienced 18-year old to load an $180,000 feed truck with a $250,000 payloader. The financial consequences would definitely push the manager to make sure a worker is well-trained.
Yet, the same manager could easily overlook the cost that arises when he fails to use resources to train an employee to work safely in his assigned area. Very possibly, the examples listed at the beginning of this article could have had different outcomes with proper training and implementing safety procedures
Putting safety into practice allows the worker to learn to be proactive in times of risk or danger rather than reactive. According to Kansas Livestock Association (KLA) safety consultant Chuck Pirie, "Rarely will an accident happen the first time a safety behavior is ignored. It generally happens after several near-misses occur."
In all walks of life, a sense of complacency dictates our actions in routine tasks. The same happens in feedlots, farms, breeding barns, all throughout agriculture. Safety training should be a vital means of preparing workers for the day-to-day expectations that management counts on.
Why is training important? First and most importantly, accidents take a terrible toll on the victim. The loss of a limb or a life simply isn't worth taking a shortcut. Then there's the cost. According to workers' compensation statistics provided by the Texas Cattle Feeders Association and KLA, average animal handling injuries range from $41,000 to $100,000/injury. These are only two sources that provide information about feedlots and pork production, but both indicated that these figures result from injuries that are recorded.
To reduce the occurrences of accidents and near-misses, training should be accessible on a regular basis for all employees. Instruction in all industries for lockout/tagout, confined spaces, fall protection and hazard communication are available online and through regulatory consultation (e.g., OSHA). While there are a number of firms and individuals available to train and develop safety programs with standardized regulations, the unique specifics for agricultural needs are more limited.
Urgency is needed within agriculture to train those who are inexperienced, especially when it comes to animal handling, the experts say. In addition, all employees should be encouraged to be students at all times to provide themselves the very best working conditions – safe and productive.
What better way to gain ground than to use safety techniques to better the agriculture industry? A behavioral change is crucial in safety. We must demonstrate perseverance and a positive attitude toward training employees to help eliminate the chance that they could be put in danger. Whether welcomed or not, today's circumstances require us to train consistently and effectively to preserve a way of life that is under increased scrutiny.
Gordon Moore is a feedyard safety consultant from Goodwell, OK. For more information, contact him at [email protected]or 580-349-2852.
Subscribe to Our Newsletters
BEEF Magazine is the source for beef production, management and market news.
You May Also Like
---