Get Creative With Feeding Options
Get Creative With Feeding Options
Producers look to non-traditional forages as a source of cattle feed.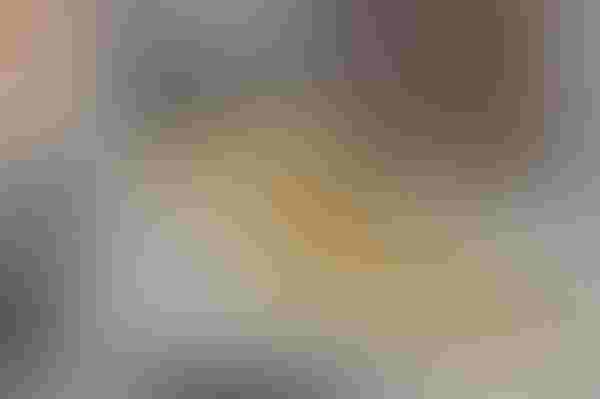 Producers who trucked in supplemental forages from further north last year will likely be out of luck this season thanks to the expansive drought.

Many producers will be forced to get creative with cattle feed and grazing this year, said Justin Waggoner, Kansas State University (KSU) beef systems specialist, during the 2012 K-State Beef Conference on August 9.

"We're probably going to have to make do with what we have," he says.
 
Waggoner advised producers to explore feeding non-traditional forages, such as crop residues or weeds. Most alternative forages used as cattle feed have some associated risk though.

"They are nontraditional for a reason," Waggoner says.

Testing samples of forage for toxic substances helps assess the risk involved with feeding it.
 
High nitrate levels in forages are especially important to watch for, Waggoner said. When plants experience stress, such as a drought, their nitrate levels rise, which can be deadly for cattle. Nitrate content up to 3,000 ppm is considered safe, while 3,000-6,000 ppm only moderately safe and should not constitute more than half of the ration for stressed animals. If the content is 6,000-9,000 ppm, the forage could be toxic and should not be the sole source of feed.
 
Waggoner says nitrate content is typically variable, and he stressed the importance of thorough forage sampling. Producers should record the field of origin for each sample. Forage from an area with high nitrate levels may be mixed with forage from an area with lower levels and fed to cattle with lower risk of toxicity.
 
Watch a YouTube video on this topic here.
Subscribe to Our Newsletters
BEEF Magazine is the source for beef production, management and market news.
You May Also Like
---