Hay stocks are short, causing concern for fall-winter feed supplies
Hay stocks are short, causing concern for fall-winter feed supplies
The hay inventory going into haying season is off sharply from last year.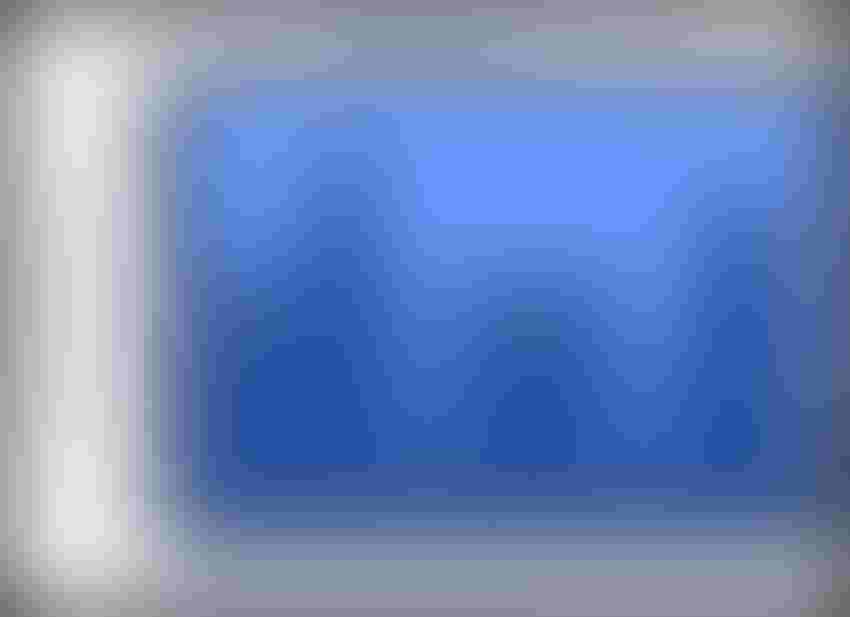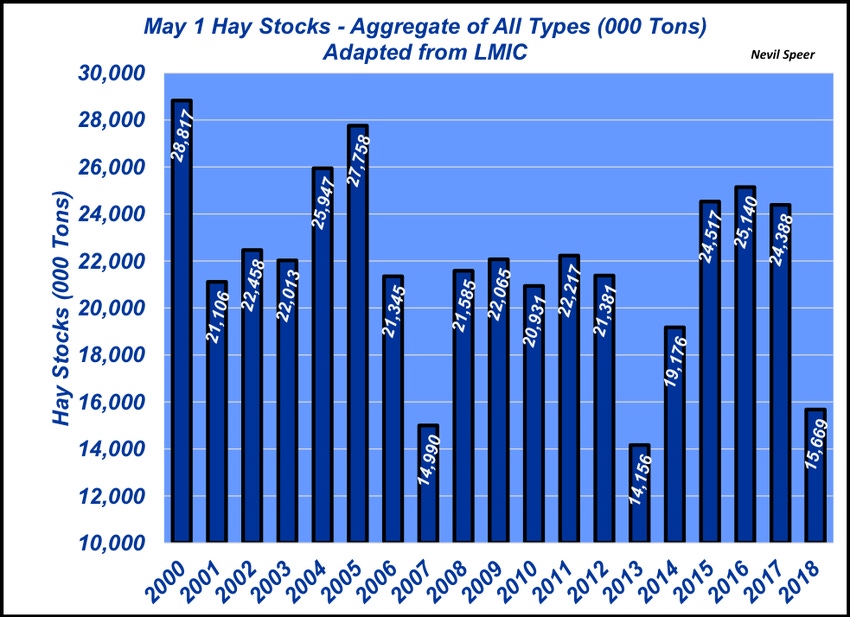 The current drought monitor reveals that much of the western and southwestern United States is dealing with worsening drought conditions as the summer progresses, ranging from being categorized as abnormally dry (at the minimum) up through the drought categories. That will clearly have important ramifications going forward. The immediate concern is always about grass availability. The secondary concern then becomes the potential to secure alternative feedstuffs – i.e. hay.  
This has been an ongoing issue for cow-calf producers. Industry At A Glance noted in March that, "drought conditions have advanced the need to feed hay and have impacted 2017's year-end stocks – off nearly 10 million tons versus last year." (Year End Hay Stocks:  Do We Have Enough?) In other words, the U.S. started the year in a relative deficit (10 million tons) and continued dry conditions are going to make it hard to catch up. 
To that end, this week's graph illustrates USDA's May 1 hay inventory – an important mark heading into normal haying season. This year's inventory totals 15.7 million tons – well short of last year's 24.4 million tons. And from a historical perspective, 2018 represents the third lowest May 1 inventory in the series inventory dating back to 1973 – the other short-inventory years are 2007 and 2013, respectively.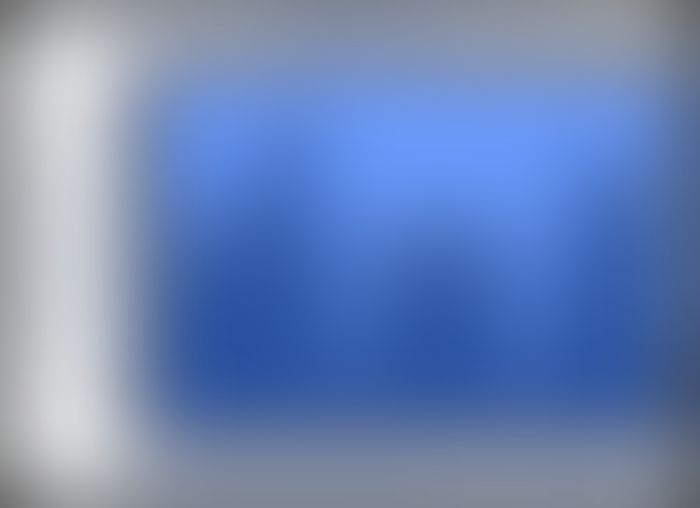 Dry conditions will further impact this situation: One: it could mean feeding cows well ahead of the normal fall-winter feeding seasons; two: 2018 hay production will likely be impacted by dry weather, irrigation limitations and/or subsoil moisture shortages. 
How are your hay inventories holding up? What do your local hay supplies and prices look like? What adjustments are you making because of the drought conditions at this point? Leave your thoughts in the comments section below.
Nevil Speer serves as an industry consultant and is based in Bowling Green, KY. Contact him at [email protected].
Subscribe to Our Newsletters
BEEF Magazine is the source for beef production, management and market news.
You May Also Like
---