JBS finds buyer for Five Rivers Cattle Feeding
JBS finds buyer for Five Rivers Cattle Feeding
Company provides update on debt reduction program.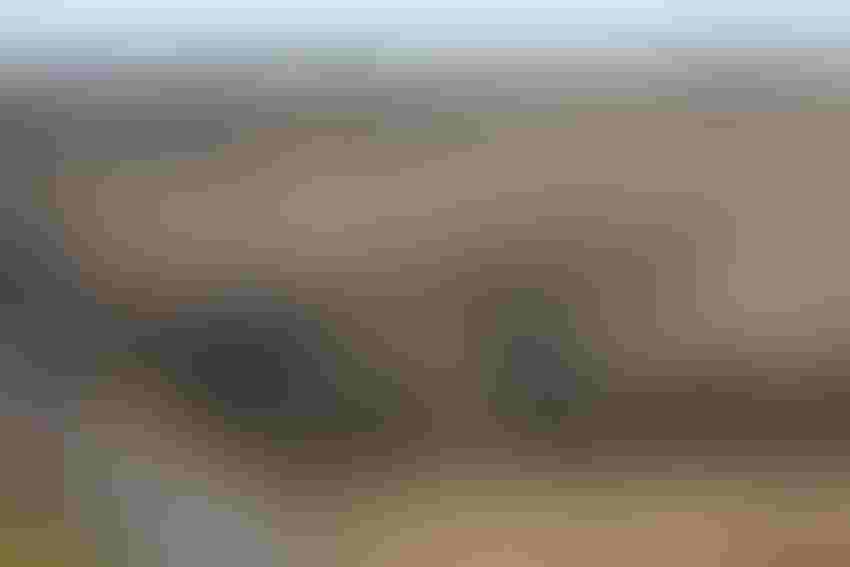 DarcyMaulsby/iStock/Thinkstock.
JBS S.A. announced Jan. 17 that its subsidiary, JBS USA Food Co., has entered into an agreement to sell the totality of Five Rivers Cattle Feeding's feedlot operations in the U.S. to affiliates of Pinnacle Asset Management LP for approximately $200 million, including the market value of silage and grain inventories at closing, and subject to adjustments by working capital variation also at closing. Coupled with the acquisition of Five Rivers U.S. shares, Pinnacle also agreed to sign a long-term contract to supply cattle to JBS in North America.
JBS said the conclusion of the transaction is subject to the usual regulatory approvals and adjustments, including corporate approvals, the buyer securing the relevant funding and approval by U.S. antitrust authorities.
The company also said it will use a portion of the proceeds to further reduce debt in Brazil, subject to its stabilization agreement.
Five Rivers Cattle Feeding is the largest cattle feeding operation in the world, with roots in the U.S. dating back to the 1920s. The transaction includes 11 feedyards across Arizona, Colorado, Idaho, Kansas, Oklahoma and Texas, with a feeding capacity of more than 900,000 head of cattle, and a long-term agreement to supply cattle to JBS USA beef processing plants. The current Five Rivers management team will remain in place, led by president and chief executive officer Mike Thoren, to ensure business continuity and build upon Five Rivers' strong track record of innovation and stewardship.
"The sale of the Five Rivers Cattle Feeding assets and farms is a strategic move that will allow JBS USA to more efficiently deploy working capital and focus on the company's core food and value-added products businesses," said Andre Nogueira, CEO of JBS USA. "The transaction concludes the divestment program previously announced and unanimously approved by the JBS S.A. board of directors and more favorably positions the company for future opportunities."
He continued, "The long-term partnership with Pinnacle will ensure JBS USA's continued ability to produce high-quality beef products -- including natural, certified humane, raised without antibiotics, source-verified and traditional products -- enjoyed by customers and consumers around the world."
Jason Kellman, managing partner and chief investment officer of Pinnacle, said the acquisition strengthens Pinnacle's strategic path of investment and development of its global, diversified physical commodity platform. "We are excited to work closely with our operating partner, Arcadia Asset Management, and strategic partner, Ospraie Management, to support Five Rivers' talented management team," he said.
JBS divestment update
The announcement was made as part of an update on the progress of the company's divestment program, wherein JBS said the sale of the majority of the assets comprised by the divestment program was concluded in 2017.
On July 14, 2017, the company entered into an agreement to sell the Five Rivers Cattle Feeding feedlot operations in Canada for $50 million (Canadian; approximately $40 million U.S.). On Sept. 11, 2017, Moy Park was sold to Pilgrim's Pride Corp., which is controlled by JBS, for approximately £1.0 billion (enterprise value). On Oct. 26, 2017, JBS concluded the sale of its shareholding interest in Vigor Alimentos S.A. for approximately 1,112 million reals (enterprise value). These transactions were in addition to the sale of JBS's beef operations in Argentina, Paraguay and Uruguay, which were closed on July 31, 2017, for $300 million (U.S.) plus price adjustment after closing.
JBS said a substantial portion of the proceeds received from these asset sales was used to make extraordinary debt amortization. As a result of the divestment program and the robust cash generation during the period, the company's leverage ratio (net debt-to-EBITDA) decreased significantly from 4.16x at the end of the second quarter of 2017 to 3.42x at the end of the third quarter of 2017.
The company said the results reached in 2017 "clearly demonstrate a successful implementation of the divestment and deleveraging strategy defined by management."
"JBS has been strengthened by this divestment process and has increased liquidity. We were able to sell the assets for the value we expected, while cash generation has been very strong during the period," JBS CEO José Batista Sobrinho said.
Subscribe to Our Newsletters
BEEF Magazine is the source for beef production, management and market news.
You May Also Like
---