Livestock feed demand is upending global trade flows
Livestock feed demand is upending global trade flows
The world is facing a shortage of feed grains, while wheat supplies are more ample.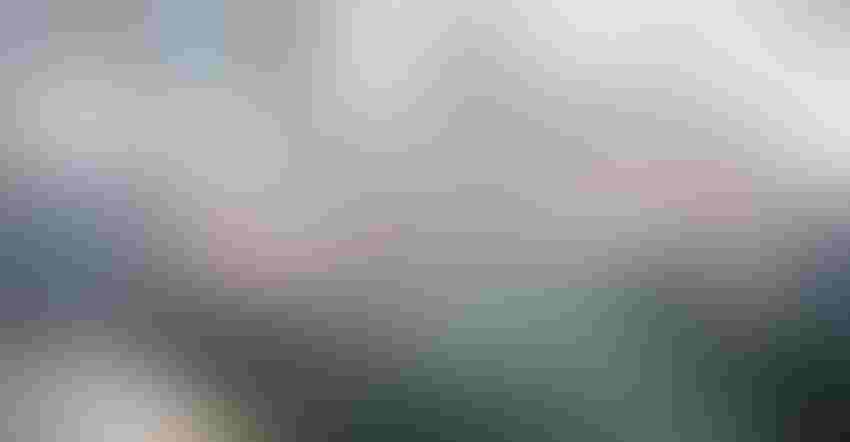 Jevtic/iStock/Getty Images
By Isis Almeida, Michael Hirtzer and Kim Chipman
Feeding the world's chickens, pigs and cows has gotten so expensive it's upending global trade flows.
As grain prices surge, American chicken giant Perdue Farms Inc. took the rare step of buying soybeans, an American staple, from rival Brazil. BRF SA, Brazil's top poultry producer, turned to neighboring Argentina for corn, while feed makers in China and the U.S. are buying wheat more commonly used for bread.
These tactics and others by the world's top food companies highlight how tight the global market has become. A gauge of grain prices is at an eight-year high, boosting the cost of feeding animals and signaling higher meat prices could be coming for consumers. Still, keeping up with rising meat demand as the world recovers from the pandemic has industry executives saying the rally is far from over.
"The meat and chicken industries still have good margins, so higher prices are yet to curb their appetite," said Brian Williams, a senior vice president at Macquarie Group Ltd. in New York. "However, corn prices have risen enough that in some parts of the U.S. wheat is being dialed in."
It may all seems simple, but changing the diet of animals comes with some risk: wheat shouldn't be fed to younger cattle and cows can get bloated if they eat too much of it. Researchers at North Dakota State University recommend that wheat make up no more than 15% of an animal's diet when it's being introduced. The color of a bird's skin can also vary depending on what it eats, with corn-fed chicken looking yellowish, a trait shunned in some countries.
"You can't switch a cattle's diet, or any animal's diet really very abruptly," said Tyler Beaver, a founder of brokerage Beaf Cattle Co. in Arkansas. "They stagnate on their growth when you change anything very much."
Perdue is importing 31,450 metric tons of Brazilian soybeans as U.S. supplies dwindle, with vessel Four Turandot set to sail from the northern port of Barcarena next month. Concerns about a smaller corn crop in Brazil known as safrinha has sent prices surging in the South American nation, opening up the opportunity for BRF to purchase two cargoes from Argentina.
"When prices get high and supplies are tight you tend to get out of the ordinary moves," said Stephen Nicholson, a senior grain and oilseed analyst at Rabobank. "Importing soybean into the U.S. is a psychological blow to the market and sometime backs price down."
China is buying wheat from several countries as corn prices rise, and Brazil is also picking up some, said Juan Luciano, chief executive officer of Archer-Daniels-Midland Co., one of the world's biggest agricultural commodities traders. American corn arriving in China will soon be more expensive than wheat, he said in an earnings call this week.
High prices are starting to cut into margins for poultry and pig producers in Brazil, but prices aren't yet high enough to curb demand, said Paulo Sousa, chief executive officer of Cargill Inc. in Brazil. Any feed switching in the South American nation will be limited as Brazil is already a wheat importer.
"Corn and soybean meal are the big components of animal feed, so there aren't a lot of options," he said.
In the U.S., some feed makers in the southern Plains bought up wheat in March and April, when prices were close to that of corn, said Joe Nussmeier, a broker at Frontier Futures in Minneapolis.
Feed makers and meat packers could soon get some relief. While U.S. acreage estimates disappointed the markets earlier this year, prices have surged since the survey was carried out. That will likely spur more plantings
Supplies may be bigger than expected if farmers held back on providing their full planting intentions to prevent prices from falling. Also, growers renewing agreements with the agency to keep land aside for environmental purposes are now bringing these areas back into production due to higher prices, agri-tech startup Farmers Business Network said in March.
"We see the possibility of new acres to be found" as farmers respond to price gains, said Fabio Sandri, chief executive officer of second-biggest U.S. chicken producer Pilgrim's Pride Corp. Higher feed prices compressed the company's profit margins even as demand for chicken was rising.
For now, the world is still facing a shortage of feed grains, while wheat supplies are expected to be more ample. If corn prices continue to rally, it won't take much to keep more wheat moving into animals' diets. Corn futures climbed to $6.84 a bushel this month, the highest since 2013.
"A summer weather scare rally or problem would likely induce more wheat into the feed conversions like we saw in 2012," Williams said. "Consistent price levels in corn above $7.00 would allow for that."
--With assistance from Fabiana Batista.
© 2021 Bloomberg L.P.
Subscribe to Our Newsletters
BEEF Magazine is the source for beef production, management and market news.
You May Also Like
---