Quality excellence enables producer success
Quality excellence enables producer success
Excellence in quality and manufacturing is key for success. Learn how Optaflexx® quality starts at product manufacturing and ends in the feedbunk.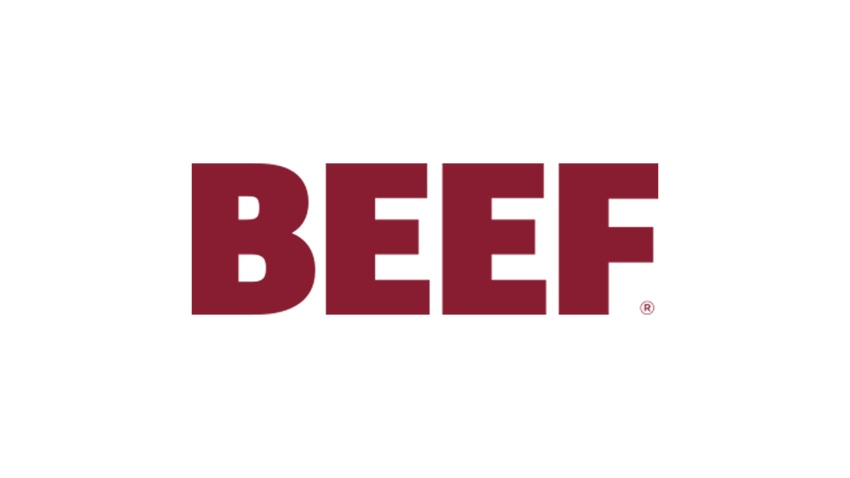 Setting the stage for producer wins
Product quality begins before product is even made at the Optaflexx.Ⓡ production site in Speke, England. State-of-the-art production equipment, highly trained professionals and the best quality ingredients are the keys to success for consistent production. When it comes to feed additive quality and reliability, producers can count on Optaflexx to deliver both.
Kathy Rooney, Elanco site quality leader asserted, "At our production facility in Speke, we view quality as the responsibility of all employees. It is our promise to producers to deliver product with the high levels of quality they expect. Our site mission is to manufacture animal health products while ensuring safety of workers and products, customer satisfaction, and a positive contribution to our community."
Quality assurance from factory to feedyard
From sourcing and testing of raw materials to the precision packaging and palletization of Optaflexx, customer satisfaction is top-of-mind in every process at Speke.
"The very high standards of Elanco quality assurance are present in every step of the Optaflexx manufacturing process," said Rooney. "We invest heavily in our people and processes to ensure that the Optaflexx we produce can be mixed into a ration that will offer the best performance possible for feedyard producers."
Optaflexx raw materials are purchased only from approved suppliers and are tested for purity to ensure they meet Elanco's specifications before they are used to manufacture product. The raw materials are processed with the active ingredient in an automated production system, while ensuring that the product has the required moisture level to provide a reliable, uniform and accurate end-product – maximizing ration uniformity.
The product is then carefully dispensed into bags and weighed to ensure feedyards receive the package weight they expect. A robotic palletizer lays the bags into boxes in a set formation and shrink-wraps the product to minimize movement when shipped to producers.
The process is closely monitored by an in-house computer system and all steps of the process are documented. Process operators perform quality checks during the manufacturing process to ensure all product is of highest quality and within specifications. Rooney emphasized, "Every product quality check and record kept is done to produce and ensure the highest quality product that will deliver maximum results for feedyards."
Anchored in customer commitment
In addition to the manufacturing process, the Optaflexx production facility prides itself on delivering an exceptional level of customer service and transparency. "Our facility invites industry professionals to tour the site," said Rooney. "Guests are given a facility tour and are invited to see our traceability capability in action. Seeing the extent of our manufacturing records and quality analysis leaves guests impressed with the level of quality and the feeling of trust that we strive to convey. We are 100 percent committed to quality assurance at every level of the process — even after the product has left the facility."
Optaflexx packaging material is carefully designed to ensure product stability through to its expiry date. Each bag carries an expiration date, as well as customer assistance information. Quality assurance processes continue even after shipment — selected batches of Optaflexx are tested over their lifespan to confirm product stability.
"Should a customer experience an issue with our product, we conduct a full review of the manufacturing history to understand if anything may have happened in that particular production cycle," Rooney said. "Our ultimate goal is — and has always been — to provide producers with the reliability, consistency and trustworthiness of Optaflexx to help their feedyards achieve maximum profitability. Our team of experts is fully committed to making sure we enable success for producers."
Quality and consistency end to end
Optaflexx is a high-reward technology that adds pounds of beef while maintaining an animal's ability to grade Choice or better.1 The industry has welcomed Optaflexx to drive growth and performance benefits while delivering high quality carcasses to the market. In fact, the industry has benefited from positive momentum in the last two years (2015 and 2016) with greater than 68 percent of fed cattle grading Choice or better—well above the five-year average between 2010-2014.2
Additionally, the first USDA-Certified Tender beef program in the United States allows the use of Optaflexx, demonstrating the viability and usability of the product in supply chains to produce high quality and tender beef products.
The high standards of Optaflexx quality — combined with its top-tier manufacturing processes — drive confidence and support producer goals and objectives end to end. The producer journey to profitability begins with product reliability and ends with the confidence that producers feel in both the high quality and consistent results of cattle fed Optaflexx.
To learn more, contact your Elanco sales representative or visit Elanco.us.
Key points
At the Optaflexx production site, quality is the responsibility of every employee

Every step of the Optaflexx production process carefully analyzes and measures quality to ensure the highest quality product for feedyards

Elanco is committed to delivering a highly consistent, reliable and trustworthy Optaflexx product to producers to help maximize operation profitability
The label contains complete use information, including cautions and warnings. Always read, understand and follow the label and use directions.
CAUTION: Not for animals intended for breeding.
Optaflexx: Complete feed
For increased rate of weight gain and improved feed efficiency in cattle fed in confinement for slaughter: Feed 8.2 to 24.6 g/ton of ractopamine hydrochloride (90% DM basis) continuously in a complete feed to provide 70 to 430 mg/hd/d for the last 28 to 42 days on feed.
For increased rate of weight gain, improved feed efficiency and increased carcass leanness in cattle fed in confinement for slaughter: Feed 9.8 to 24.6 g/ton of ractopamine hydrochloride (90% DM basis) continuously in a complete feed to provide 90 to 430 mg/hd/d for the last 28 to 42 days on feed.
Optaflexx: Top dress
For increased rate of weight gain and improved feed efficiency in cattle fed in confinement for slaughter: Feed 70 to 400 mg/hd/d of ractopamine hydrochloride (90% DM basis) continuously in a minimum of 1.0 lb/hd/d top dress Type C medicated feed (maximum 800 g/ton ractopamine hydrochloride) during the last 28 to 42 days on feed.
1Elanco Animal Health. Data on file.
2https://www.ams.usda.gov/sites/default/files/media/Beef%20Quality%20Choice.pdf
Optaflexx, Elanco, and the diagonal bar logo are trademarks of Eli Lilly and Company or its affiliates.
© 2017 Eli Lilly and Company or its affiliates.
fyfeed 5373-3
USBBUOPT00116
Subscribe to Our Newsletters
BEEF Magazine is the source for beef production, management and market news.
You May Also Like
---