Winter Treatment To Help You Get A Jump On Spring Brush Control
Winter Treatment To Help You Get A Jump On Spring Brush Control
These treatments can help you get a jump on brush control this spring.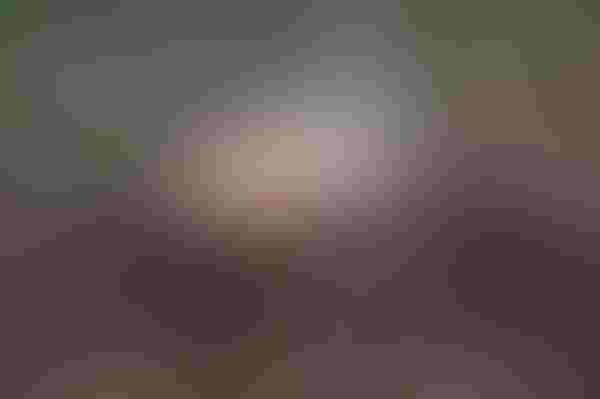 If there's good to be found during the dead of winter, it's that it sure beats busting brush during the heat of summer. And that's exactly what you can do using a couple of convenient dormant-season treatment options.
Low-volume basal and basal cut-stump treatments with Remedy® Ultra or PastureGard® HL herbicide are excellent ways to clear scattered trees and brush year-round. Both methods provide control of cottonwood, elm, hedge (Osage orange, bois d'arc), locust, oak, persimmon, Russian olive, autumn olive and many other species.
Low-volume basal applications use a high percentage of herbicide, so each sprayer load goes farther. Generally, the mix ratio is 25 percent Remedy Ultra or PastureGard HL plus 75 percent commercial basal oil, diesel, fuel oil or kerosene (Table 1). Apply enough spray to wet the lower 12 to 15 inches on all sides of the trunk — including the root collar area — but not to the point of runoff. This method can be used any time of year, except when snow or water prevents spraying to the ground line. This method is best used to control woody species with trunks smaller than 6 inches in diameter at the base of the tree.
If the tree trunk is larger than 6 inches, the basal cut-stump method is a better control option. Applying the solution of herbicide plus oil to cut stumps prevents resprouting and kills the stump for good. Simply cut the brush and spray the sides of the stump and the outer portion of the cut surface, including the cambium ring along the inner bark. As with the low-volume basal method, you can make this treatment any time of year, as long as snow or water doesn't prevent proper application.

Equipment
Low-volume basal and basal cut-stump applications require an oil-based carrier. Be sure pumps and hoses are resistant to oil-based carriers. Wands and spray tips also should be chemical resistant. Application should be made with low pressure and with a solid-cone or flat-fan nozzle. Adjustable tips give you more control when making individual plant treatments. A cut-off, such as a strainer and check valve, or a low-volume wand, can help avoid wasting product.
So when one of those warm winter days triggers a case of cabin fever, grab a chain saw and a sprayer and you have two effective tools for conveniently cleaning up scattered brush, whether in open pasture or fence lines or around corrals and building sites. Basal treat brush with trunks smaller than 6 inches. Cut down larger trees and spray the stumps. The same mix of Remedy® Ultra or PastureGard® HL plus oil works great for both treatments. And you'll have one fewer chores on your spring to-do list.
Ready-to-use option
If your primary brush targets are larger, more mature trees that require a chain saw, consider the convenience of Tordon® RTU herbicide to prevent resprouting.
Tordon RTU is a ready-to-use formulation — no measuring or mixing required — that effectively kills cut stumps. The no-freeze formulation keeps the product flowing freely, and blue dye helps you easily keep track of treated stumps.
Tordon RTU is not a federally Restricted Use Pesticide. It is available in convenient, quart-size squirt bottle applicators from your local ag-chem dealer and at many farm supply stores.
Other helpful resources:
Which Thistle Do You Spray For Best Return On Investment?
Pasture Clover: When Do You Sacrifice Clover For Weeed Management?
6 Tiips For Cost-Effective Weed Control
How To Prevent Death Loss From Toxic Weeds
Subscribe to Our Newsletters
BEEF Magazine is the source for beef production, management and market news.
You May Also Like
---