Bedding Boosts Cattle Feedlot Performance
Bedding Boosts Cattle Feedlot Performance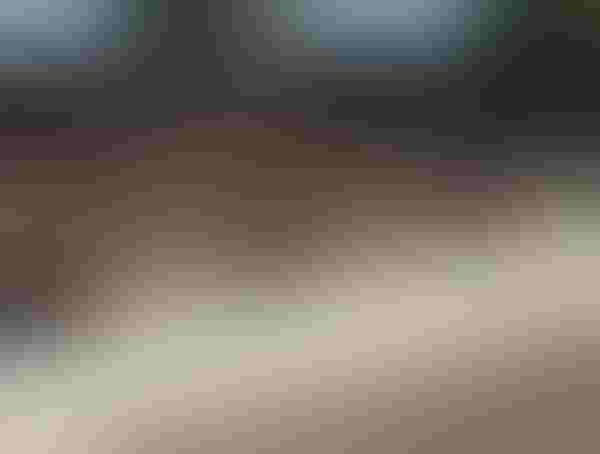 Cattle fed in bedded confinement facilities had improved feedlot performance compared to cattle fed in open lots, according to records analyzed by Iowa State University and Land O'Lakes Purina animal scientists.
Feedlot closeout records from 997 lots of cattle fed in the upper Midwest from January 2007 to December 2009 were compared by housing type – open pen (OP) or bedded confinement barn (BC).
• OP consisted primarily of an earthen surface with concrete aprons at the feedbunk, dirt mounds and windbreaks, but no access to shelter.
• BC cattle were confined in buildings on a solid floor bedded with straw or other crop residue. BC buildings included hoop barns and monoslope-roofed metal or wood frame buildings with bunks on one or two sides.
Closeouts (expressed on a deads-in basis) contained nearly 160,000 steers and heifers – both calves and yearlings. The feedlots were located in Iowa, southern Minnesota and eastern South Dakota.
In-weight and days on feed didn't differ by housing type and averaged 690 lbs. and 207 days, respectively, for all cattle. Harvest weight (1,331 vs. 1,302 lbs.), average daily gain (3.01 vs. 2.88 lbs.), and feed to gain (7.46 vs. 7.93) were all improved in the BC cattle. Dry matter intake and death loss were not different between the two housing types.
An economic analysis of the performance differences using a range of fed cattle and corn prices showed a gross return advantage ranging from $30-$45/head in favor of BC housing. Other important cost factors to consider in a building analysis budget include construction cost, bedding cost, bedding labor cost and manure nutrient value.
The June 2011 issue of BEEF "Research Roundup" discussed additional feedlot housing types.
Read the complete confinement feeding report here.
Scott B. Laudert, Ph.D., is a beef cattle technical consultant and former Kansas State University Extension livestock specialist based in Woodland Park, CO. He can be reached at 719-660-4473.
Subscribe to Our Newsletters
BEEF Magazine is the source for beef production, management and market news.
You May Also Like
---