Biosecurity And BVD – How To Avoid A Wreck
Biosecurity And BVD – How To Avoid A Wreck
The best way to avoid a wreck with bovine viral diarrhea (BVD) is to make sure you don't bring it home.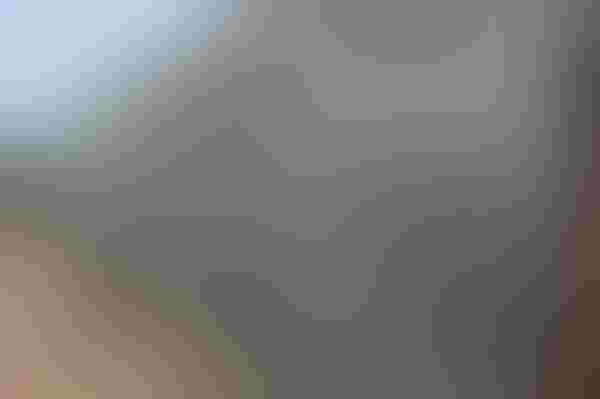 Do you practice biosecurity on your outfit? Probably so, whether you know it or not, says John Wenzel. That's because, at its basic level, ranch biosecurity can be as simple as good fences and a testing and vaccination program.
Speaking at the recent Southwest Beef Symposium in Clayton, NM, the New Mexico Extension veterinarian told cattlemen that practicing biosecurity will become more important in the next few years as they restock their ranch.
While there are several diseases of concern, Wenzel says bovine viral diarrhea (BVD) is a disease of particular importance, and one that ranchers should have a biosecurity plan in place to keep at bay. That's because in New Mexico, testing shows the virus is more prevalent than previously thought, Wenzel says. And should BVD find its way into your cowherd, the long-term consequences could be a financial and management wreck.
That's because BVD can enter your herd silently and insidiously if you bring home a persistently infected (PI) animal. A PI animal doesn't show any outward signs of the virus, yet can shed enough bad bugs to infect your herd.
Subscribe now to Cow-Calf Weekly to get the latest industry research and information in your inbox every Friday!
To prevent that from happening, he says, buy animals that have been tested and are PI negative, if at all possible. If that's not possible, that's when good fences become important.
"If you're going to buy replacement heifers or bred heifers, keep them isolated," he says. Get them home, get them tested and keep them quarantined until you get the test results back.
If you or your veterinarian suspect BVD may already be present, Wenzel says you get a two-fer if you test your calves at branding. "If the calf is positive, you've got to test its mother because you don't know (if she's positive)," he says. "But if the calf is negative, the mother has to be negative, so you get a double shot."
Then, he says, you can market the calves as PI negative, which often brings a premium.
Beyond that, he suggests if you aren't vaccinating for BVD, you should start. "Get with your veterinarian and get on a vaccination program. You want to optimize your opportunities to keep this disease out of your cow herd."
You might also like:
6 Beef Industry Leaders Give Their Unique Perspectives On What's Ahead
25 Things To Put On Your Calving Check List
20 Ranch Life Cartoons From Dick Stubler
Should We Fret About Record Cattle Prices?
Subscribe to Our Newsletters
BEEF Magazine is the source for beef production, management and market news.
You May Also Like
---