Calf And Feeder Prices Widen Gap With Fed Cattle-Beef
Calf And Feeder Prices Widen Gap With Fed Cattle-Beef
Despite continued volatility, cattle futures gained some ground as cash calf and feeder cattle values continued to strengthen. Yearling feeders sold fully steady to $5/cwt. higher, while calves traded mainly steady to $5 higher.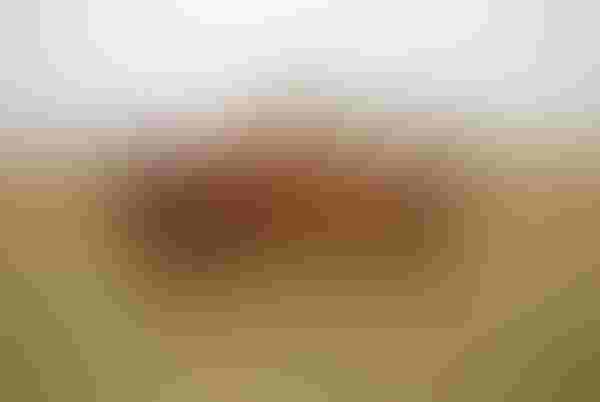 Prices for cash calves and feeder cattle strengthened again this week while fed cattle prices and wholesale beef values kept softening.

Yearling feeders traded fully steady to $5/cwt. higher, according to the Agricultural Marketing Service (AMS). Most of the gain came in the Northern Plains as the supply of grass yearlings is running out.

"Calf demand seems equally as good—best on weaned and vaccinated calves—throughout the country with the addition of farmer-feeders and feedlot buyers spreading out in search for headcounts amid tight supplies," AMS analysts say.

Calf prices were mainly steady to $5 higher in most areas, but unevenly steady in the Southeast at $5 lower to $5 higher.

Week-to-week, Feeder Cattle futures were an average of $1.94 higher.

On the other side of the trade, feedlots, packers and wholesalers keep trying to sort out tighter cattle number in tandem with increasing carcass weights.

Through Friday afternoon, on light trade, live prices in Kansas were $2 to $3 lower at $159/cwt. A limited number of beef sales in Nebraska and Iowa-Minnesota were $4 lower than the previous week ($244-$246/cwt.) but too few to trend.

"Fed cattle have traded in a $10 range since the last week of June on a live basis with no particular trend other than the price chart looking like a theme park ride in the Smoky Mountains," notes Andrew P. Griffith, agricultural economist at the University of Tennessee, in his weekly market comments. "Thus, the volatility in the market is an indication of market confusion as to which way fed cattle prices should be headed. This confusion has resulted in a volatile yet stagnate price that at this point is not expected to break out of the $10 price range."
 

Can You Tell Profit When You See It?
Enter our 2014 BEEF Efficiency & Profit Contest & you could win $1,000 cash (indvidual) or $5,000 in Merial product (feedlot group). Enter here!
Although volatile, Live Cattle futures gained a little ground. Week-to-week, other than an average of 60¢ lower in the front two contracts, Live Cattle futures closed an average of $1.02 higher.

"Cash fed cattle and live cattle futures have fallen under pressure from signs of weaker-than-expected demand for wholesale beef," explained John Otte, Penton market analyst, earlier this week. "Though production has been restrained in recent weeks, pinching supplies of burgers and steaks available to grocery stores and restaurants, prices have barely budged—an indication that buying interest remains tepid… Near-record heavy cattle weights amid abundant and relatively inexpensive feed has restrained buying interest from beef processors, who have watched margins thin over the past week."
Week-to-week, Choice boxed beef cutout value was $6.22/cwt. lower.  Select cutout value was $4.91 lower.

Even so, snug cattle numbers and falling feed costs continue to suggest little downside price risk for calves and feeder cattle.
"Despite the odds against it, I am not prepared to say that feeder markets cannot push to even higher levels this fall," says Derrell Peel, Extension livestock marketing specialist at Oklahoma State University, in his weekly market comments. "I am not uncomfortable with current feeder market price levels but I am a bit surprised at how quickly we have reached these levels."

Peel points out prices for 700-800 lbs. steers (basis Oklahoma City) were 4.7% higher from July to September, rather than declining the typical 1.1%.

Prices for 500-600 lbs. steer calves typically decline 3.4% in the same timeframe; they were 3.5% higher this year.
"There are lots of good reasons why prices are at current levels and why we should expect even higher prices, albeit at a slower pace, in coming months," Peel says. "The scary part comes, not because there is much downside risk in the markets, but because we have never been here before and we are not quite used to the view from these lofty price levels."
 
You might also like:
Are Your Sorting Skills Up To Snuff?
BEEF Exclusive: Herd Expansion? BEEF Readers Say Its Go Time
Corn Stalk Bales An Option For Cost Saving
Just When We Thought The Bubble Might Break, The Cattle Market Surprises Us
Subscribe to Our Newsletters
BEEF Magazine is the source for beef production, management and market news.
You May Also Like
---