Record Prices, Inputs Ahead For Feedlot, Cow-Calf Sectors
Record Prices, Inputs Ahead For Feedlot, Cow-Calf Sectors
While cattle feeders will see some of the highest prices ever for fed cattle, record input costs will keep margins tight or nonexistent.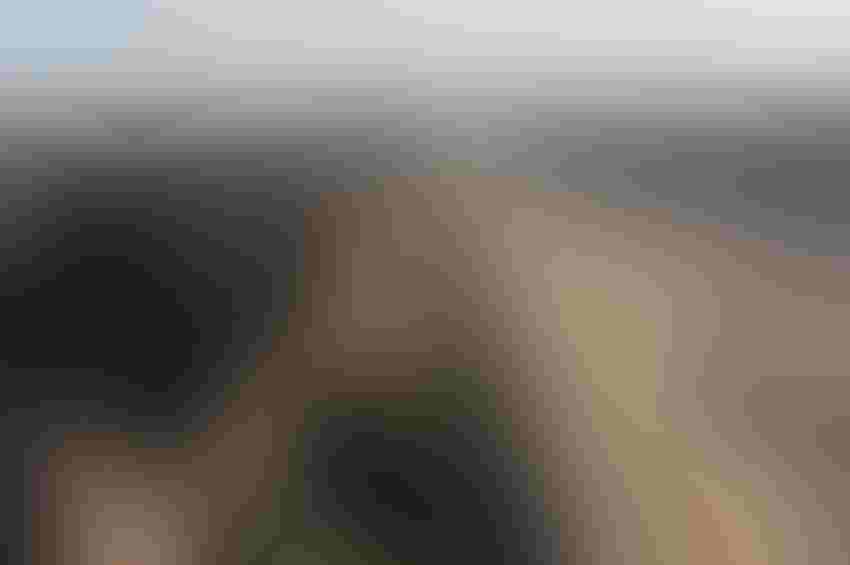 The fed cattle market, says Randy Blach, has a paddle big enough to spank everyone's behind. Get a little cocky, lose your focus for just a minute, zig when you should have zagged, and it will make your high school gym teacher seem like he was giving love taps.
"I think we're going to end up with a fed cattle market that will average in the high $120s for 2013," says Blach, CEO of CattleFax in Denver. "But we're going to see a $300/head range around these averages."
However, because of tighter numbers of cattle on feed relative to feedyards further north, Southern Plains feeders will maintain a price premium in 2013, he says, which is a flip from the situation in the past several years. But it won't be enough to offset the volatility and price of feed.
More than half the time this year, Blach says the weekly change in corn prices was equivalent to $20/head. "How much money have we made feeding cattle in the last decade on the average? Not $20/head. It's not just corn or protein prices, roughage prices. All these components and the volatility surrounding them, if you're not managing this risk, you need to get with it. It's going to be very difficult to stay in this business and compete if you don't."
A Closer Look: Cattle Feeding Returns Improve But Still Challenging
It's likely, however, that cattle feeders have already figured that out because 2013 appears to be shaping up as a repeat of 2012. "We had record-high prices this year and we haven't made any money," Blach says. "That's going to be a tough situation for us over the course of the next 12-18 months as we go through this situation with declining numbers."
However, the outlook for feeder cattle is brighter. Feeder cattle prices were at a record-wide spread with fed cattle again this year, even with record-high costs of gain, he says. "Why has that happened? Excess capacity chasing a declining supply of cattle."
And next year, even with high prices for corn, feeder cattle prices will move higher and they will be at record levels before it's all said and done. "Assuming we have corn prices back in check by the third quarter, it's likely we'll see feeder cattle prices at record-high levels as well," he says.
"For those of you in the cow-calf business, this year's situation with the drought has obviously hampered things to some degree," Blach says. "But assuming we see moisture, I think we can plan on 500- to 550-lb. calf prices over the course of the next 3-4 years averaging around $175 for steer calves. That's a pretty good price level, but when you go back and look at the underlying supply, look at feed costs being back in line, obviously that will stimulate some expansion interest from cow-calf producers around the country."
Industry At A Glance: Cull Market Continues To Surge
In fact, Blach says cow-calf producers appear to be doing everything they can to keep cattle around them in preparation for just such a time.
Blach says the industry needs to see beef heifer and cow slaughter decline 1.2 million head to stop liquidation. "We're not too far from a million head this year, in spite of the magnitude of the drought. I don't think most people are catching that. We've done a pretty good job, as bad as this drought situation is, in keeping our females together, better than what one may have expected."
CattleFax thinks the cowherd will continue to shrink into 2014 and 2015. "But I would say basically by Jan. 1, 2015, we're going to start to see the herd stabilize and grow, assuming it rains. Obviously that's a big assumption but we believe we're still on track to see a change from the La Niña back to the El Niño and we should see better moisture flow as a result of that."
Subscribe to Our Newsletters
BEEF Magazine is the source for beef production, management and market news.
You May Also Like
---