Volatility abounds in fed and feeder steer prices
Volatility abounds in fed and feeder steer prices
Recent market volatility makes the decision to buy or sell cattle a real gut-wrencher.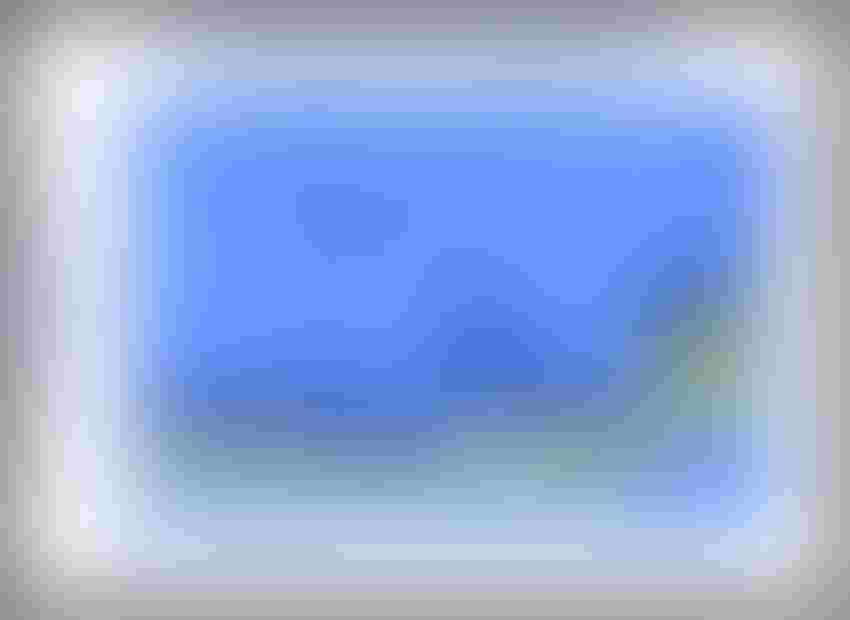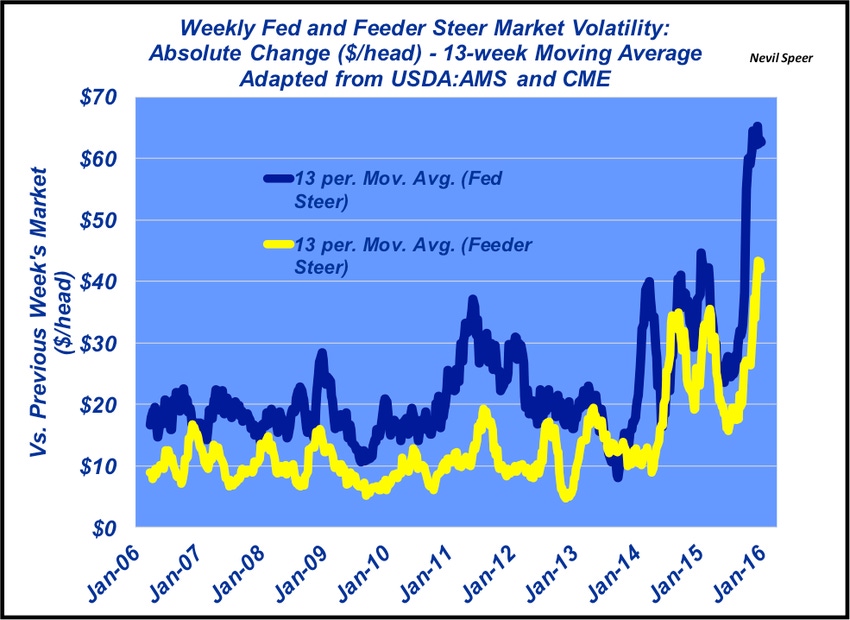 Volatility has been the enduring theme the past several months. The beef complex has been caught up in a web of big weekly moves of late – mostly in the negative direction. Regardless of the direction, though, volatility can make decision-making very difficult. 
This week's illustration highlights the magnitude of current volatility in both the fed and feeder market. The graph represents the 13-week moving average of weekly price changes. For many years, weekly market moves largely hovered around $20 per head and $10 per head for the fed and feeder market, respectively. 
That all began to change in early-2014, although, in 2014 most of the change was in the positive direction. However, at the close of 2015, weekly moves amplified to average nearly $60 per head on the fed side and $40 per head for feeder cattle.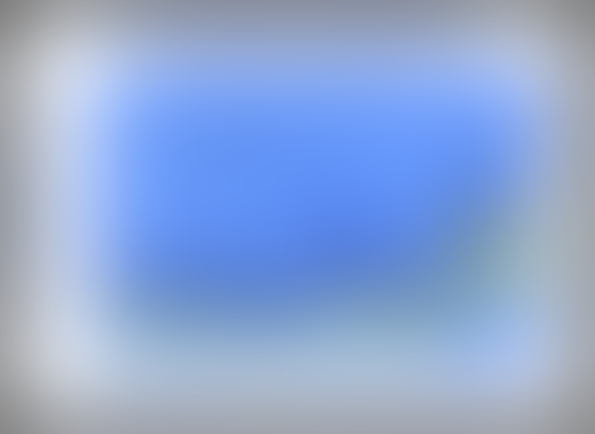 Putting that in context, consider a feedyard with capacity of 25,000-30,000 head; weekly turnover would equate to approximately 1,000 head per week. As such, a decision to buy, or not to buy, feeder cattle on any given week could represent a $40,000 swing. And, of course, that gets even bigger on the fed side. 
Meanwhile, just selling a load of feeder cattle one week versus another could represent a difference of $3,000. As such, decision-making around the market carries ever more weight than ever before.  
How do you perceive the current trend? Is this the new normal or simply a blip that will settle down in the year(s) to come? How are you adjusting your marketing decisions around the volatility of 2015? 
Leave your thoughts in the comments section below.  
Nevil Speer is based in Bowling Green, Ky., and serves as vice president of U.S. operations for AgriClear, Inc. – a wholly-owned subsidiary of TMX Group Limited. The views and opinions of the author expressed herein do not necessarily state or reflect those of the TMX Group Limited and Natural Gas Exchange Inc.
You might also like:
10 most viewed photo galleries at BEEF
2016 BEEF Seedstock 100 now online
2016 market outlook: Here's what to expect
Why we need to let Mother Nature select replacement heifers
Want a more efficient cowherd? Start with early-born heifers
Subscribe to Our Newsletters
BEEF Magazine is the source for beef production, management and market news.
You May Also Like
---