Wanted: Feedyard Customers to Fill U.S. Feedlots
Wanted: Feedyard Customers to Fill U.S. Feedlots
Commercial feedyards, faced with fewer custom-fed cattle due to a host of reasons, would love to see more of their pens filled with outside cattle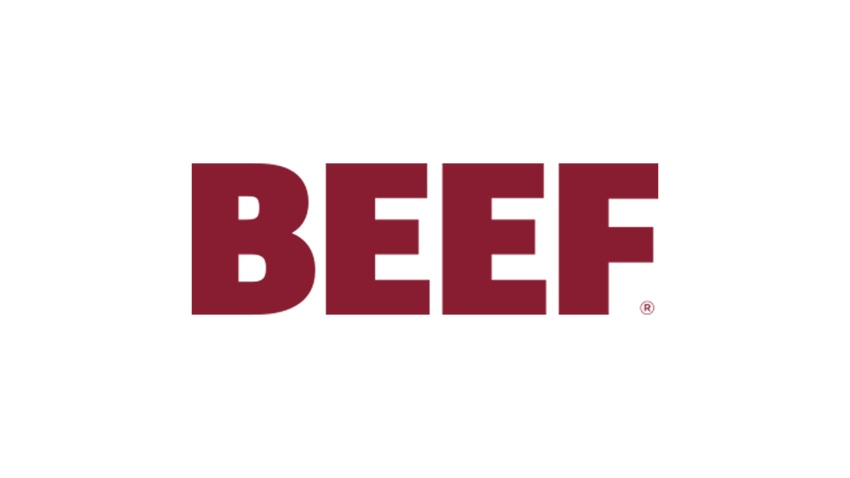 If you have a calf crop or stockers you'd like to carry through the feedyard, you'll be welcome with open arms.
Commercial feedyards, faced with fewer custom-fed cattle due to a host of reasons, would love to see more of their pens filled with outside cattle. The mammoth 13.15-billion-bu. 2009 corn crop recently reported by USDA may ease some of the feed-cost pressures that have led to feeding losses, but there's no overnight recovery.
Many feedyards, especially in the Southern Plains, have seen a flip-flop in cattle ownership, with company-owned cattle now topping 70% in many cases. Many are lucky to see capacity at 40% customer cattle.
"For years we were about 70% custom-fed and 30% company-owned," says Bob Josserand, president of AzTx Cattle Co., longtime operator of multiple feedyards in Texas, Kansas and Colorado and headquartered in Hereford, TX. "In the last three to four years, we've shifted to 60-65% of our occupancy being company owned.
"We have a number of ranches that still feed cattle with us. But overall, the industry has seen too many ranchers lose too much equity feeding cattle."
Custom feedyards have long worked with ranchers interested in retained ownership. Part of their customer relations has included everything from walking them through a solid preconditioning and vac-type weaning program to helping with feed and cattle financing and risk management.
Feedyards often "partner" with producers in a joint feeding venture. But it all gets back to the projected close-out numbers, which include the overall cost of gain, potential premiums or discounts due to high or low quality and the price of cattle through a contract or cash market.
The more custom cattle on feed, the more revenue they make. It's a link in the production that is vital for producers, packers and consumers.
Plenty of bunk space
Tighter cattle numbers across the board are among the reasons some feedyards can't keep their pens full. And overcapacity in pen space has been discussed for years.
Feedyard placements were down 8% late last year, with about 1.84 million head placed in October. That compared to over 2 million head placed during the same period in 2008. Of the placements, numbers were down for all weight ranges, except those placed at over 800 lbs.
"I think we're going to see a continuation of the shrinking cowherd, which will mean fewer cattle going on feed," Josserand says. "The economy, plus the amount of federal land taken out of production in the West and other land now used for recreational purposes (wildlife hunting leases, etc.), are things that can still impact the cowherd and mean fewer available cattle to feed."
Whether it was animal-health reps, vets, nutritionists or other regular rural travelers, visitors to well-established, commercial feedyards in the past year were shocked to see them vacant. Unfortunately, the trend of some yards going dormant could continue for a while.
"I'd guess that one of every 20 southern feedyards is empty or nearly so," says Richard Bretz, managing partner of Eslabon Properties, Amarillo, TX, one of the nation's largest feedyard and dairy brokers. In early 2009, Bretz was working on nearly 70 feedyards that were on the market. "That represents feeding capacity of probably 2 million head," he says.
"Currently, we are working on about 30 yards for sale. About half are in Texas, with the rest across Kansas, Colorado, Nebraska and Iowa."
He places the average selling price of feedyards at $55-$60/head capacity. "That's the figure that was discussed when a major feeding company sold last August," Bretz says. "But after those sales, people who were interested in buying a yard came to the table."
Now that the market has been established, he says that level of price caused some operators to pull their yards off the market, yet he expects to see a number of feedyards change hands in 2010. "There is probably more opportunity to buy a feedyard today than at any time since 1974," he says, noting that only a few of the transactions his company is seeing are using any long-term financing because of the lower price levels.
The $55-$60 prices compare to feedyard appraisals in the $100-$150/head range just a few years ago. "I think we'll see a lot of feedyards sold in 2010," Bretz says.
Derrell Peel, Oklahoma State University livestock marketing economist, says feedyards need to see some profitability — soon. "If feedyard margins don't improve in the next few months, we could see some long-term adjustments in feeding-capacity numbers," he says.
"With a number of these feedlots, they're not only going broke, they're staying broke. We've not seen a situation like that in the feeding industry before."
He adds, however, that ranchers shouldn't worry about feeding with a yard that happens to sell. "When a feedlot sells, the only thing that may change is the name on the mailbox," Peel says. "There would be little, if any, change in capacity in those situations."
Brad Johnson and Sha Gearn are commercial ag loan officers with Amarillo National Bank, a major ag lender. They, like other lenders, are seeing changes in how equity-strapped feedyard operators are marketing cattle.
"If you're a feedyard and you own the cattle, you pretty much have to hedge everything (to hopefully manage risk)," Johnson says. "You probably don't have a choice."
Using futures or options to protect cattle or corn prices likely isn't required by ag lenders, Gearn says, "but we can 'advance' more because there is less risk. Equity requirements may be 15% instead of 25% (for a non-hedged transaction).
"We're seeing the gap widen between the good and marginal feedyard operator," he adds. "There is so much capital involved. The game has changed so much. The opportunity for income is inconsistent."
The picture up north
Farmer feeders in Iowa and the North, for the most part, are in better shape than the larger Southern Plains yards, says John Lawrence, Iowa State University livestock marketing economist.
"I hear they are full and looking for additional pens," he says, pointing out that most yards are family-owned and part of a traditional corn and soybean operation.
The high price of corn, which shot through $7/bu. in the Texas Panhandle region in 2008, was the biggest negative for feedyards. "What did it for a lot of feedyards was $7 corn," Bretz says.
But, for farmer-feeders, it made the farming sector more profitable. Growers could use their own grain for feed. High fertilizer prices and a drop in grain prices then cut into the farm profits. "But fertilizer costs are down and farmers have manure from their feedyards to offset even that input," Lawrence says. "The stars have lined up for the farmer-feeder. They can grow their own feed."
Josserand sees no quick fix for feedyard problems. More environmental issues, fundamentals of marketing, and other factors that don't provide a gauge for prices and are stacked against the feedyards.
"If you look at the U.S., we're capable of feeding ourselves and much of the world," he says. "But with the emphasis on 'green' issues, animal welfare, development of rural land and other issues, it's continuing to restrict our capabilities to produce beef, as well as poultry and swine.
"It's more difficult to manage price risk. When those tremendous winter storms hit the Midwest this winter, futures prices really didn't go up like in past trading years. So it's more difficult to use the futures market when it's not representing supply and demand like it used to."
Josserand sees the current cattle crisis as worse than the wreck of 1973. "It's more critical," he says. "In '73 and '74 we were able to turn around and buy feeder cattle cheap enough to make our losses back. So far, that hasn't been possible in this wreck. And a lot of that goes back to the declining cowherd and fewer numbers to feed."
He also sees the country-of-origin- labeling law as a thorn in the beef supply since the packing industry has chosen to assess fees up to $40-$45/head for the slaughter of cattle from Mexico and Canada.
"The Texas area has access to a lot of Mexican cattle," he says. "But the added fee takes a lot of the incentive out of feeding them."
Larry Stalcup is an Amarillo, TX-based freelance writer.
Subscribe to Our Newsletters
BEEF Magazine is the source for beef production, management and market news.
You May Also Like
---