2011 Fencing Guide
2011 Fencing Guide
Welcome to this special fencing issue of BEEF Industry Express. Produced by Penton Media and the sales team at BEEF, the BEEF Fencing Guide is an annual directory of fencing products and the latest in fencing product introductions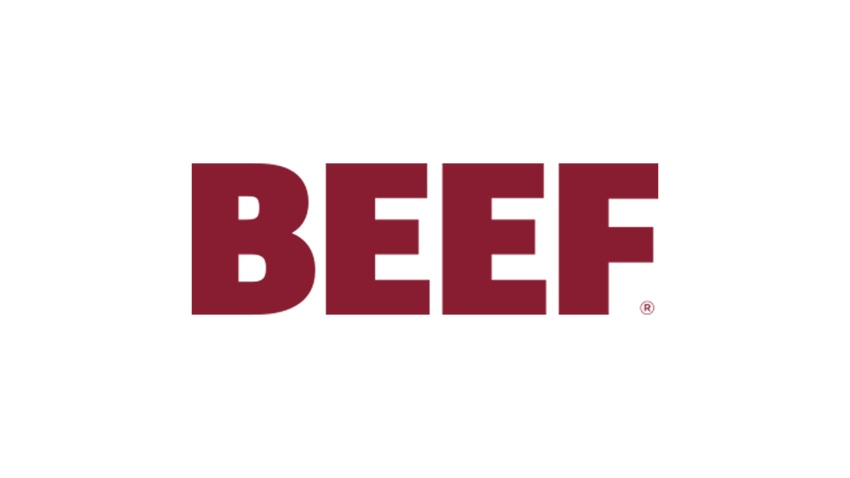 View the 2011 Fencing guide as a PDF
What's New In Fencing For 2011?
Welcome to this special fencing issue of BEEF Industry Express. Produced by Penton Media and the sales team at BEEF, the BEEF Fencing Guide is an annual directory of fencing products and the latest in fencing product introductions. Take a look at the following information provided by fencing product manufacturers. For more information on the products, contact the companies or visit the company websites.

Check out even more beef industry news online at the BEEF website at BEEFmagazine.com.
 
Gap Zapper Electric Cattle Guard


The GAP ZAPPER ELECTRIC CATTLE GUARD delivers an electric shock to keep your livestock where you want them. The GAP ZAPPER can be permanent or portable, installs in minutes, withstands all rubber-tired traffic, and is available in 6', 12', 14', 16' and 20' sizes, as well as a 4' x 40' mat for pivotal irrigation systems.

For more information, call 573-756-2050 or visit www.thegapzapper.com.
 
Gripple Wire Joining

Gripple is an all-in-one wire joiner and tensioner, eliminating the need for ratchet strainers and come-alongs. Gripple joins, repairs, and tensions wire fencing, and can be re-tensioned as needed. Also try the Gripple T-Clip, the revolutionary way to start or terminate a fence, and Gripple Anchoring Kits for end posts.


For more information, visit www.gripple.com.
 
Red Brand Fence


Since 1889, American-made Red Brand has been standing guard protecting farms, ranches and valuable livestock. Industry leading strength and durability combine to stand up to harsh weather and heavy pressure. That's why five generations of farmers and ranchers have depended on Red Brand for reliability and value. Rest easy knowing your herd is safe and secure.


For more information, visit www.redbrand.com.
 
Post Driver


The revolutionary patented, pneumatic air-powered Man Saver Post Driver eliminates the back breaking job of hand driving posts. It's an excellent, affordable alternative to bulky hydraulic or back breaking manual post drivers. This lightweight, portable post driver is ideal for ranches. Proud to be made in America.






For more information, call 800-980-7599 or visit www.fencepostdriver.com.
 
Fence Planner


Try our state of the art Fence Planner! Just visit ZarebaSystems.com.. Plan an electric fence in minutes and get the entire electric fence system delivered right to your door. Buy on-line or print out and take to your local fence retailer. Use satellite technology to plan an accurate fence on your property! Hassle Free!


For more information,
visit www.zarebasystems.com/fence-planner.
 
Pipe and Steel


GoBob Pipe and Steel has the best prices and selection of fencing materials you will find anywhere. Our Hay Conserver Feeders are guaranteed to make you an extra $100 profit per head. GoBob Red Rhino trailers are the best trailers built, period. Everyone knows GoBob has the best prices.


For more information, visit www.gobobpipe.com.
 
Powder River Fencing


Powder River is the leader in livestock working equipment. Since 1938 we have been providing quality livestock working equipment including a full range of gates, panels, cattle guards, fencing, working systems and squeeze chutes. Nothing beats the durability and value of Powder River.

For more information, visit www.powderriver.com.
 
Electric Fence Charger


Parmak, the world's oldest name in electric fencing & largest selling brand offers the new MARK 7 fence charger. The Mark 7 is low impedance and is AC operated on 110-120 voltages. Designed specifically for large pastures to operate on single or multi-wire high tensile fences. The Mark 7 features advanced built-in computer controlled circuitry with a state-of-the-art digital meter that shows the voltage on the fence at all times. It is UL listed and ideal for controlled grazing of livestock and predator control. The Mark 7 charges up to 30 miles of fence.

For more information, call 1-800-662-1038 or visit www.parmakusa.com.
 
Energizers


SPEEDRITE 63000RS / STAFIX M63RS, World's MOST POWERFUL ENERGIZERS. 63 Joules of output power (97 Joules stored). 220 volt AC unit. Remote control (included) allows energizer to be turned on/off anywhere along the fence line. Cyclic Wave technology for a cleaner, more efficient pulse. Bi-polar technology for maximum performance in dry soils. Up to 390 miles/4,000 acres of fence. 2 year warranty including lightning.



For more information, visit www.speedrite.com. or www.stafix.com.
 
Flexible Post


The Pivotal Post from Pivotal Fencing Systems makes cross-fencing center pivots possible without building gates or letting wires down to allow the sprinkler to pass through fences. See the Pivotal Post in action at www.pivotpost.com and select the link "Watch the Pivotal Fencing System in Action."



For more information, call 970-848-5500 or visit www.pivotpost.com.
 
Electric Fence Wire, Tape & Rope

Baygard by Parmak, the leading brand in temporary fencing offers a complete line of heavy duty 1/4" electric fence rope, polywire and polytape in 1/2", 7/8" or 1 1/2" widths. Available in black/yellow or all white. Ideal for temporary pastures and rotational grazing. Superior strength and conductivity. Excellent weathering with five (5) year warranty.



For more information, call 1-800-662-1038 or visit www.parmakusa.com.
 
Digital Volt Meter w/ Ground Peg


Twin Mountain's new Digital Volt Meter with Ground Peg is the perfect tool to measure just how well your electric fence is performing. The DVM-G is equipped with a hot and ground lead wire that easily connects to the corresponding wires and the digital screen provides easy and accurate viewing of the energizer voltage output.






For more information, call 800-527-0990 or visit www.twinmountainfence.com.
 
Subscribe to Our Newsletters
BEEF Magazine is the source for beef production, management and market news.
You May Also Like
---