Boost forage stockpiles, apply fall nitrogen now
Boost forage stockpiles, apply fall nitrogen now
To optimize utilization of the grass, give livestock access to a three- to seven-day supply of stockpile and allow grazing to a height of at least 4 inches.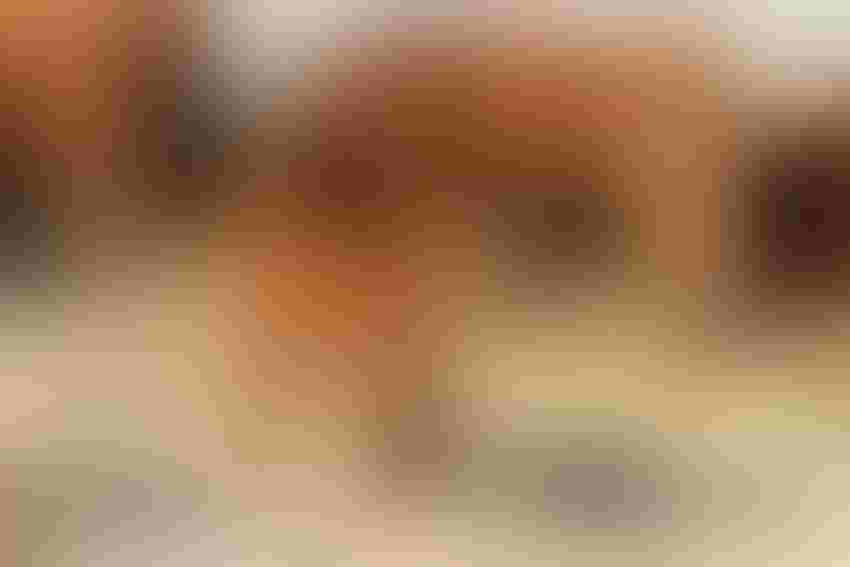 University of Missouri Extension Nutrient Management Specialist John Lory recommends applying fall nitrogen in mid-August to cool-season pastures. Despite drought conditions in much of the state, Lory says, "we need to get nitrogen applied now so we can take full advantage of the rains when they do arrive."
Fall nitrogen helps prepare plants for better yields in fall and spring. Tall fescue needs nitrogen in August to increase tiller numbers, a critical component of good yields, he says.
Fall forage is the easiest to manage for high utilization. Stockpiled forage can be fed through the winter, making it easier to justify fertilizer costs, Lory says. If fall rains fail, the nitrogen fertilizer will remain in the soil and promote spring growth. For best results, Lory recommends at least 75 pounds per acre of fall nitrogen.
There are some fields where lower rates or no fertilizer should be applied. If you have established legumes such as red clover, nitrogen fertilizer will hurt the legume. No nitrogen is recommended when the legume comprises more than 30% of the forage.
Caution is also needed on toxic fescue such as Kentucky 31. High nitrogen rates increase forage toxicity. Toxicity is highest in early fall, so delay grazing these pastures as long as possible, and do not overgraze, Lory says. "The bottom 2 to 4 inches is the most toxic part of the plant."
David Davis, senior farm manager at MU's Northern Missouri Research, Extension and Education Center, applies 50-80 pounds of nitrogen to predominantly tall fescue pastures at research farms in north-central Missouri, depending upon several factors.
He bases rates on how much additional forage the farms' cattle need to get through winter. He also considers which fields may be low on nitrogen after the unusual conditions last spring. Low nitrogen supplies, heavy spring rains and high prices may have kept some producers from applying spring nitrogen; these fields may have a greater need for nitrogen.
Davis prepares stockpile acres by grazing or clipping to 4 inches before spreading fertilizer. This removes old, low-quality growth and allows for new, high-quality stockpile production.
It is important to remove cattle from stockpile acres to let grasses grow during the fall, Davis says. When feeding stockpiled forage, he increases utilization by strip grazing. This also allows more even manure distribution across the pasture. To optimize utilization of the grass, give livestock access to a three- to seven-day supply of stockpile and allow grazing to a height of at least 4 inches before giving another allocation.
Davis also cautions against fall grazing of endophyte-infected fescue pastures. Delay grazing until later in the winter when toxin levels have declined. The more nitrogen applied, the greater the chance of fescue toxicosis.
Because nitrogen benefits usually outweigh costs, Davis tends to shy away from lower rates. Expect the first 40 pounds of nitrogen to go to tiller development, he says. Pastures need more than 40 pounds to see any significant yield boost.
Davis also uses treated urea in the fall to guard against nitrogen losses on hot August days. Losses in August can range from 0-50% depending on conditions.
While there are concerns about fescue toxicity during drought, producers must worry first about having feed for cattle when little is available, Davis says.
Find more information on forages and droughts visit the Drought Resources site.
Source: University of Missouri Extension, which is solely responsible for the information provided, and wholly owns the information. Informa Business Media and all its subsidiaries are not responsible for any of the content contained in this information asset.
Subscribe to Our Newsletters
BEEF Magazine is the source for beef production, management and market news.
You May Also Like
---