On Earth Day, sustainability & eating beef
On Earth Day, sustainability & eating beef
As Earth Day approaches, beef producers need to share their sustainability stories on social media.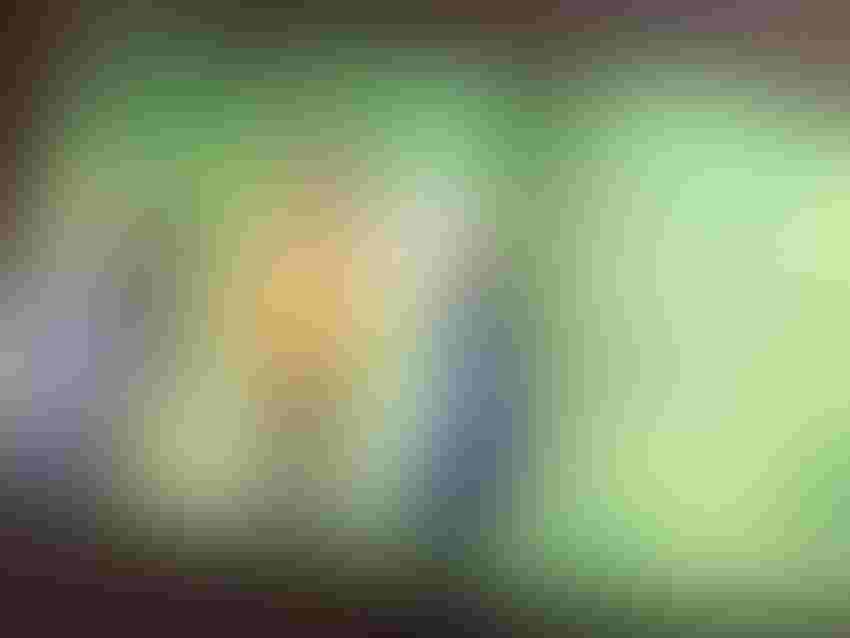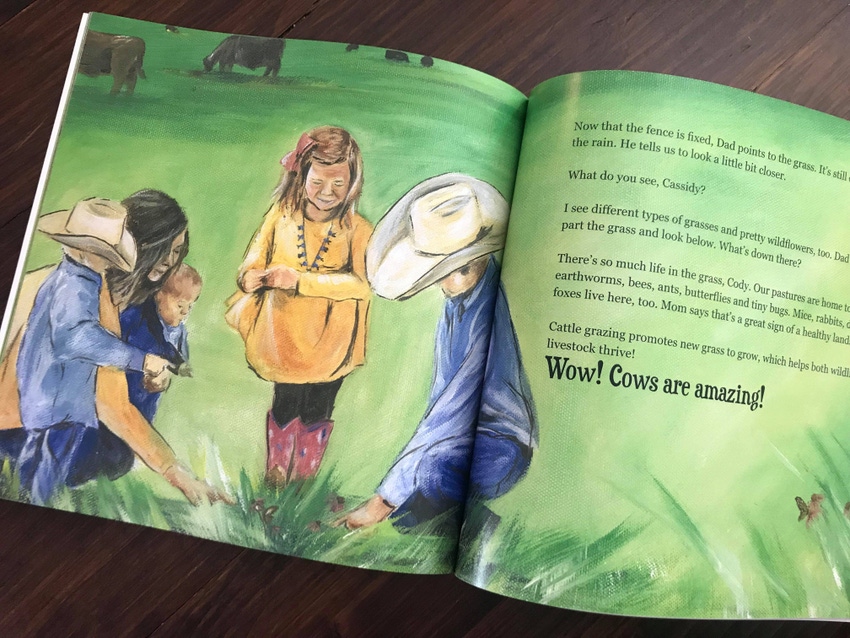 One of the most dangerous and erroneous myths about beef production is that it is destroying the planet. This misconception continues to be perpetuated and has led to a growing number of campaigns — from Meatless Mondays to EAT-Lancet's proposal to slash our meat consumption by 90%.
Additionally, we are seeing plant-based and lab meat companies repeating these falsehoods, with claims that their vegetarian and petri-dish products are more environmentally friendly, sustainable and the perfect protein alternative for planetary health.
BEEF has a wealth of information available to debunk this myth. You can check out a few of our most popular articles here:
With Earth Day less than a week away (April 22), we have a great opportunity as producers to share our sustainability story with consumers.
One unique way that I have recently tackled this subject is with my newly released children's book, "Can-Do Cowkids." Published by the Georgia Beef Board and illustrated by Michelle Weber, the story not only explores beef industry careers with young readers, but it also introduces the concept of how cattle grazing is critical for managing our natural resources and converting cellulosic materials to nutritional beef.
I'm often asked what my favorite part of "Can-Do Cowkids" is, and besides having my three children featured in the illustrations, I love the pages where kids get to learn about how cattle ranchers manage grasslands.
A snippet from the book reads, "I see different types of grasses and pretty wildflowers, too. There's so much life in the grass. Our pastures are home to earthworms, bees, ants, butterflies and tiny bugs. Mice, rabbits, deer and foxes live here, too. Mom says that's a great sign of a healthy landscape.
"Cattle grazing promotes new grass to grow, which helps both wildlife and livestock thrive!
"Wow! Cows are amazing!
"Ranchers manage their pastures and fields to promote healthy soil to grow food for us to eat. By using our land, water and natural resources wisely, farmers can protect the planet and nourish hungry people, too!"
Conversations can be as simple as these pages in a children's book or as complicated as discussing how grasslands capture carbon, reduce erosion and provide habitat for bees and wildlife.
Of course, it all depends on your audience. And it starts with putting yourself in a place where you can be vulnerable, transparent and open for conversations back and forth with consumers who may feel differently than you.
Many in our society believe we can take the steep, hilly, rocky and rough terrains often used for cattle grazing and covert them to fields to grow almonds, broccoli and peanuts. This is not only unrealistic and counterproductive, but it would be damaging to these beneficial grasslands.
Krista Ehlhert, South Dakota State University assistant professor and Extension range specialist, recently wrote about the importance of plant biodiversity in rangelands. This is a great conversation piece when discussing the topic of cattle grazing and pastures.
Ehlert writes, "We often think of biodiversity in the context of animals, such as those that are threatened or endangered; however, biodiversity is equally important among plants, which are found throughout our rangelands.
"Biodiversity is defined as the variability among living organisms, and quite simply can be thought of as 'the spice of life.' It can exist at multiple spatial scales, which means we can talk about biodiversity at small scales (species) or extremely large scales (across an ecosystem or landscape). Biodiversity is not static and can vary over time. Without biodiversity, our ecosystems across the world would look and function very differently," Ehlert writes.
"Aesthetics, economics, and ecosystem services are some of the key reasons why biodiversity is important. Most people appreciate the look of a rangeland covered in perennial grasses such as Western wheatgrass that is scattered with purple coneflower. This heterogeneous mix of plant species creates visual interest and is great to enjoy during recreational pursuits such as hunting or hiking.
"At the same time, there are direct benefits to having a heterogeneous or multi-species mix of plants. Obvious benefits include food and fiber production and forage for grazing animals, which have tangible economic benefits.
"Less obvious, but equally important benefits include the functioning of key ecosystem services such as mitigating climate and moderating weather, soil creation and stabilization, nutrient cycling, and water storage and purification. Without a diverse mix of species, these benefits are negatively affected, which can have consequences for forage production, wildlife habitat and overall ecosystem health."
You can read her article in its entirety by clicking here and follow along for additional resources as she discusses the threat of rangeland due to conversion of cropland, fragmentation, urban sprawl, commercial development, improper grazing practices or an influx of invasive plant species.
As Earth Day approaches, consider how you might broach this topic on social media or in your communities. Cattle grazing, and the resulting nutritious beef we get from ranchers managing these rangelands, is sustainable and environmentally friendly.
Unfortunately, our consumers are hearing a different story. Now is the time to engage.
The opinions of Amanda Radke are not necessarily those of beefmagazine.com or Farm Progress.
Subscribe to Our Newsletters
BEEF Magazine is the source for beef production, management and market news.
You May Also Like
---