Startup aims to unlock grazing land value
Startup aims to unlock grazing land value
Enriched Ag is creating a grazing and carbon insights platform that could benefit beef producers.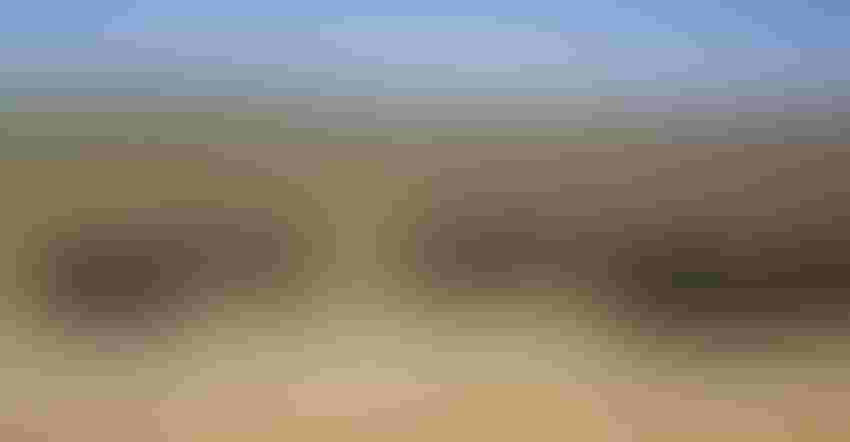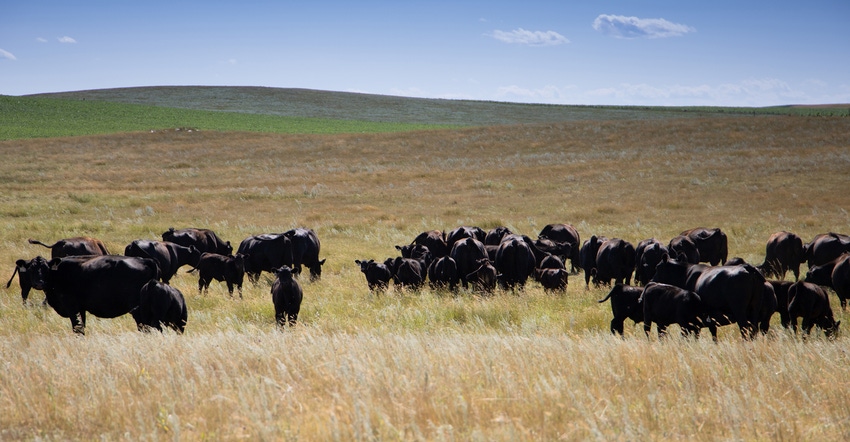 NEW INCOME SOURCE: Cattle on pasture provide a thin-margin income for beef producers, but startup Enriched Ag is looking at ways farmers can capitalize on that land in new ways — either as a carbon source or for other kinds of eco-services.
ucpage/Getty Images
Startups focusing on agriculture target either specialty crops or row crops. But what about that 28% of the U.S. land mass tied up in pastures? Is there value to be captured in that 600 million acres? That's the question Enriched Ag aims to answer with its grazing and carbon insights platform.
Late in 2022, the startup announced a $9 million seed round of funding led by Radical Ventures and Future Ventures. The grazing-focused startup has a team with resumes including Apple, Google, Yahoo and Intel. But dig into the leadership team, and you'll meet some veterans of the cattle industry, too.
"I spent a lot of time trying to find a technology I could convince a producer to use because it really made money," says Billy Cook, vice president of producer relations. "So finding a way or an opportunity to bring true technology to this space — with not only the opportunity to increase efficiency and production of the beef enterprise, but also position producers for the future opportunity of, perhaps, a new revenue stream — that's compelling to me."
Cook, who admits he's a newbie to the startup business, has a rich history working in the cattle industry. He spent 25 years at the Noble Foundation where he was senior vice president and director of the ag division. He's not the only "cattle person" on the Enriched Ag leadership team. Mike Komp was also with the Nobile Foundation and worked with the Conservation Technology Information Center.
Cook notes that when he first spoke with Ash Munshi, founder of Enriched Ag and former chief technology officer at Yahoo, the conversation focused on putting technology to work in solving a problem for agriculture. Cook says he told Munshi, "There are plenty of problems to be solved here."
Bringing tech to pasture
Measuring crop yield, scoping out disease with smart vision systems and bringing precision tech to crop maintenance are all tools in caring for specialty and row crops. But what's the opportunity for pastures?
Munshi says there is an "urgent need for ranchers to optimize their practices to address the realities of a changing climate, while at the same time, organize their long-term strategic business initiatives toward resilience and future value capture."
The key is bringing data-driven insights to improve ranchers' decision-making today while partnering with Enriched Ag to monitor, manage and monetize ecosystems to create new revenue for the future.
Cook says a challenge he faced was that margins in the cattle business were too thin to adopt a lot of tech ideas. He explains that Enriched Ag aims to bring new data insight to this business sector and get ranchers thinking about how their decisions impact their climate footprint and how they might be able to capitalize on that for the future.
Pastures are natural carbon sinks, but the amount captured needs to be measurable. Running cattle on cover crop land can build soil structure by boosting organic matter. But what's the financial benefit? Enriched Ag will focus on capturing data from these systems to help quantify these values.
Capturing data
Enriched Ag is already putting science and data to work using public sources. Cook says the company is capturing satellite data and using machine learning to look at a range of information including forage mass production and analyzing different vegetative information like greenness and forage health and quality.
"We can learn something from any place in the United States now, and that's a pretty good trick in and of itself. But the real value is when we start working with producers," Cook says.
Cook has visited every operation to collect soil samples, learn about the operations and deploy sensors in the field to create more localized, ranch-level prediction models. That on-the-ground work will help the tech team at Enriched Ag better understand the intricacies of a specific range for improved decision-making.
"We think the ranching space is poorly represented as to its potential impact on the climate," Cook says. He adds that through better use of data collection and interpretation, and its influence on management, "we cannot just tell a different story; we can validate a different story from those producers in that space."
You can learn more about Enriched Ag at enriched.ag.
Subscribe to Our Newsletters
BEEF Magazine is the source for beef production, management and market news.
You May Also Like
---