Study Concludes Cattle Grazing Doesn't Impact Water Quality
Study Concludes Cattle Grazing Doesn't Impact Water Quality
In spite of activist claims, cattle grazing public lands don't degrade water quality.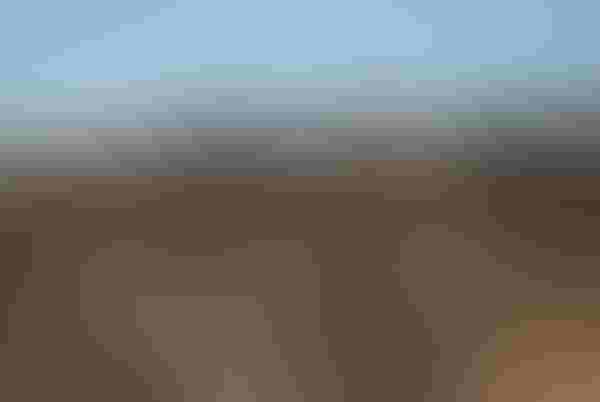 It began with an article some years ago in one of California's leading newspapers that accused cattle grazing on public lands of nearly every environmental and public health ill imaginable. While that was certainly not the first shot fired at public lands cattlemen by activists and the popular media, and it certainly hasn't been the last, the stir it caused throughout California got the attention of a lot of people, says Leslie Roche, lead scientist at the Rangeland Watershed Laboratory at the University of California-Davis (UC-Davis).
While the newspaper article didn't do any favors for California cattlemen, the fallout it generated did produce some positives. "It prompted a multi-part collaboration between the Forest Service; UC- Davis and the University of California Cooperative Extension, along with the permittees and other rangeland stakeholders, to bring science to the table and truly address the question, is there a public health risk?" Roche says.
"There is a lot of contention around public land grazing and California is no exception to that rule," she says. Yet, public lands grazing is still a significant part of California ranching. There are about 500 actively grazed allotments that encompass about 8 million acres and 70,000 head of cattle, she says.
To answer that question – Is public lands cattle grazing degrading environmental quality and putting human health at risk? – Roche helped conduct the largest, most comprehensive water quality survey undertaken on public lands. "We worked with permittees and district offices across 12 different allotments in five national forests in Northern California. This covered about 320,000 acres in all," she says.
Their research was published this summer in the journal Plos 1 and what it found will come as no surprise to any cattleman, regardless of whether they graze public or private land. "Our results didn't support the concerns that there's widespread microbial water pollution in the grazed landscape," she says.
Looking at microbial contamination, they found less than 6% of the samples were in excess of minimum standards. "So there has been this great public debate and misinformation about what is the status of these waters."
Subscribe now to Cow-Calf Weekly to get the latest industry research and information in your inbox every Friday!
In terms of excess nutrients in the water as a result of cattle on the landscape, she says that also wasn't a concern. "The landscape has immense filtering potential," she says.
"If you look at the most contemporary, relevant standards, based on the available science, we see that over 90% of the samples were below recommended criteria levels by EPA. And not only were more than 90% of the samples below EPA benchmarks, but over 80% of the sites did not exceed minimum levels for the entire sampling period from June to November," she says. "So overall, nutrients really aren't an issue."
Read the research report here.
You might also like:
Photo Gallery: Cattle Death Toll Rises As 'Atlas' Blizzard Recovery Continues
Wolves' Economic Bite On Cattle Goes Way Beyond Predation
10 Ways To Have A Stress-Free Weaning Day
Rancher Details "Gut-Wrenching" Pain From Cattle Lost In SD Blizzard
Subscribe to Our Newsletters
BEEF Magazine is the source for beef production, management and market news.
You May Also Like
---