Wheat Planting Progress Is Good News To Beef Industry
Wheat Planting Progress Is Good News To Beef Industry
As of Sept. 30, 40% of the nation's winter wheat acres had been planted.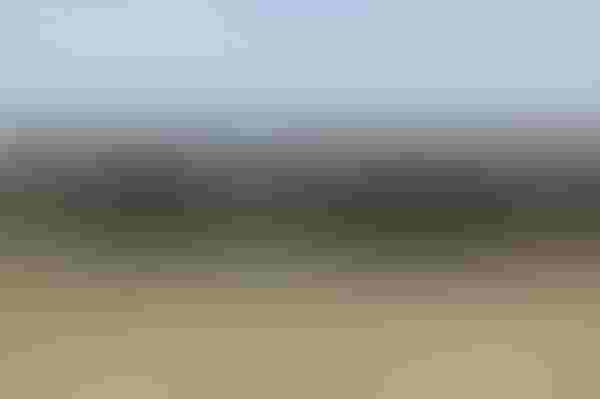 USDA's Crop Progress report this week indicates that winter wheat planting is progressing at a very normal pace. That's good news for the beef industry, which sorely needs to see the wheat crop progress normally in order to provide pasture for calves and, as was the case last year, a good number of cows given the poor pasture conditions in much of the country.

As of Sept. 30, 40% of the nation's winter wheat acres had been planted. That compares to 36% last year and an average of 43% over the past five years. Emergence stood at 12%, the same as last year and 4% slower than the five-year average of 16%.

Derrell Peel, Oklahoma State University (OSU) Extension economist, detailed some important developments for wheat pastures in his OSU Cow-Calf Corner article last week. He points out that significant rainfall in much of Oklahoma last week (see the top map from NOAA) helped winter wheat conditions but that the northern tier of counties remains very dry. In addition, Peel quite correctly points out that the rainfall hasn't solved the long-term drought conditions (bottom map) and that additional moisture will be needed soon.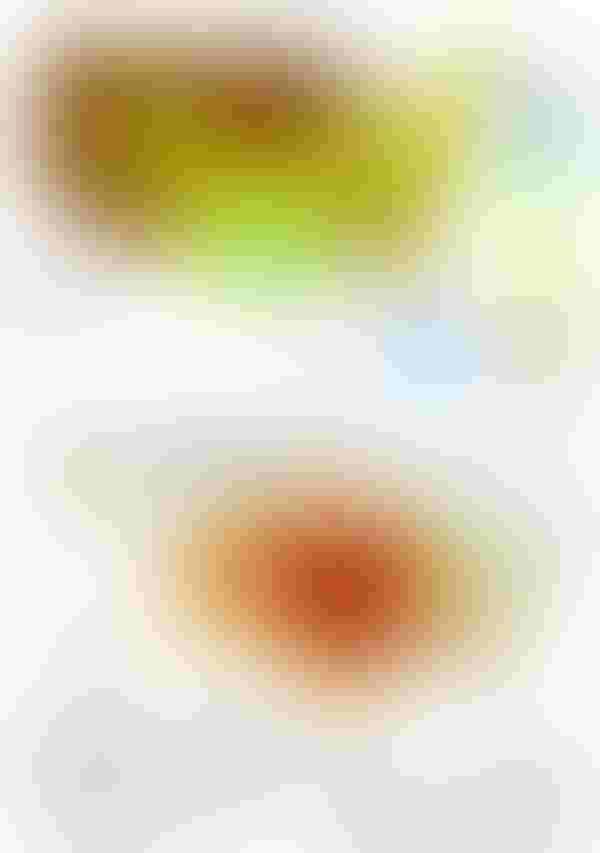 Typical wheat grazing programs begin in November or early December. Calves or yearlings can be grazed on wheat pasture full time and removed in late February or early March if the producer wants to harvest a wheat crop or in May (i.e., the wheat is "grazed out") if the value of extra cattle pounds exceeds the potential value of a wheat crop. A limited grazing system involving one day on wheat and 2-3 days on dry grass or hay is best for dry cows.

Peel reports that the economics of wheat grazing programs appear good at present. March and May feeder cattle futures are currently sufficient to lock in values of gain that range from $110-$135/cwt. Those values will cover a grazing cost of about $150-$170, as well as other typical costs and still return $70-$90/head.

Lightweight steers (400-500 lbs.) on a graze-out program have the potential to return $70-$100/head after covering a wheat grazing cost of $258-$310/head.

Editor's note: Other high points from the latest Crop Progress report:
Pasture and range ratings in the 48 states for the week ending Sept. 30 indicate that 30% of acreage is rated as in Very Poor condition and 25% as Poor. Another 25% is in Fair condition, while 18% is in Good condition, and 2% is Excellent. Nebraska is hardest hit with 98% of its range and pasture in Poor or Very Poor condition, and 2% in Fair condition. Mississippi boasts 82% of its pasture and range in Good and Excellent condition.

Corn condition in the 18 selected states was characterized as 26% Very Poor, 24% Poor, 25% Fair, 21% Good, and 4% Excellent. Meanwhile, corn harvest is progressing ahead of last year, with 54% of the crop harvested, compared to 18% at this time last year and the five-year average of 20%.

Soybean harvest in 18 selected states is also significantly ahead of last year and the five-year average. As of Sept. 30, a total of 41% of soybean acreage had been harvested, compared to 15% last year at this time and the 2007-2011 average of 19%.    
Subscribe to Our Newsletters
BEEF Magazine is the source for beef production, management and market news.
You May Also Like
---