Vet new tech before you invest
Vet new tech before you invest
Farmer Iron: Farm shows offer unique look at what's headed your way in the next few years.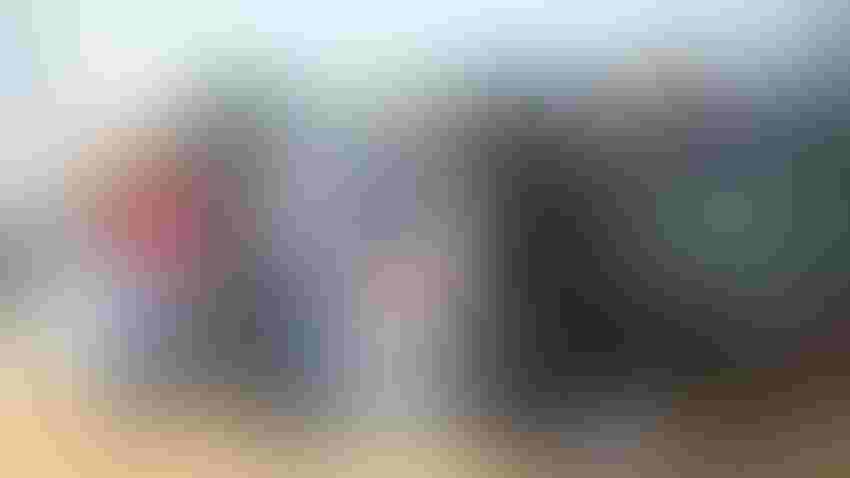 TALK IT OVER: Technology continues to advance in the agriculture industry. The one place to talk with company designers, engineers and even fellow farmers about how it will impact your farm is at a show — such as the Farm Progress Show in Illinois this year or Husker Harvest Days in Nebraska.
Mindy Ward
"If you ain't first, you're last." Whoa there, Ricky Bobby. When it comes to adopting the latest technology on the farm, I may not be first in line, but I'm definitely not last. I dub myself middle of the pack.
Perhaps you're like me, I like a few miles on my truck before buying it. I can only financially justify a tractor with a little more hours on it. We won't even get started on how old my iPhone is. But there will come a day to replace or upgrade equipment, and I need to be prepared. The same is true for you.
With any new tech, you don't need to be the first to use it, but you do need to see it in action — because you'll likely adopt it soon enough.
Look to the future
Matt Jungmann, Farm Progress national events director, was at the 1995 Farm Progress Show in Terre Haute, Ind., when autosteer technology made its debut.
"That was cutting-edge, Star Wars, science-fiction-type technology," he says. "It was something you couldn't imagine if you didn't witness it firsthand."
The innovation moved from being bolt-on to built-in technology. Today, autosteer systems guide tractors and other machinery along straight or curved lines across fields to improve accuracy of planting, tillage, fertilizing and harvest. Many can't farm without it.
"If autosteer goes down on our farm, we stop running," Jungmann quips. "But if you would've told them that back then, they would've laughed at you and said, 'You can't drive a tractor without a computer telling you how to do it?'"
Jungmann says there is a curve to adopting new technology. "Not everyone is comfortable with the latest equipment or perhaps can afford it," he adds. "But we all need to know what is available to push our farms forward."
Enter farm shows
Jungmann manages the Farm Progress Show, which this year is in Decatur, Ill., Aug. 29-31, and Husker Harvest Days in Grand Island, Neb., set for Sept. 12-14.
In a time where supply is tight in the ag space, Jungmann says companies look to farm shows as a place to bring the latest in tractors, software and everything in between.
"Dealers don't stock inventory like they used to," he explains. "You can't go to your dealer and see the brand-new smart sprayer technology. Because if dealers get one in, they're going to prep it and deliver it to the person who purchased it. But you can see it at our shows."
Here's a few highlights this year:
new offerings from Case IH, New Holland, Polaris, Kawasaki, Raven and many more.
But it is more than looking at the technology, farm shows offer a place to interact.
"You get to stand next to maybe the engineer that designed it and the people from corporate that understand it," Jungmann says. "The experience inspires questions that may not trigger looking at it on a computer screen or on your phone screen. You can ask and get answers."
For me, it is about kicking the tires, sitting in the driver's seat and navigating the controls. That is when technology truly comes alive.
And while I may not have it on my farm yet, I know what is coming and more importantly how to use it. Shoot, I may even find the one piece of tech to move up in pole position — to the front of the technology pack.
Subscribe to Our Newsletters
BEEF Magazine is the source for beef production, management and market news.
You May Also Like
---