5 fake meat headlines worth checking out today
5 fake meat headlines worth checking out today
What's the latest in fake meat news? Here's a recap of five recent articles beef producers should read.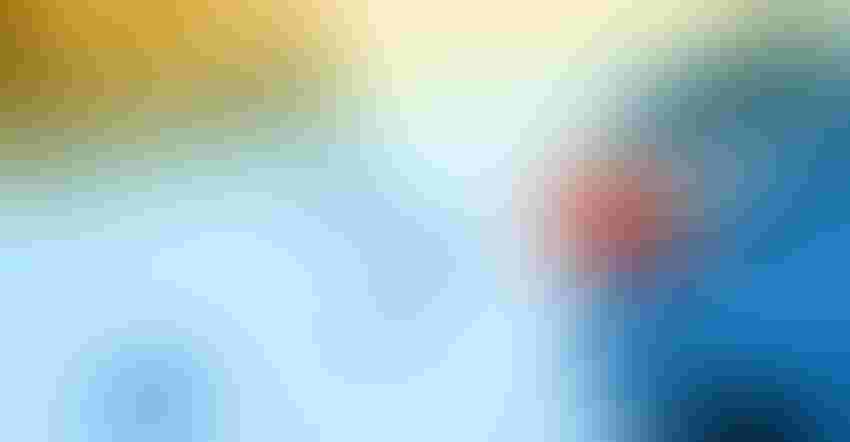 This past year, I've spent a little extra time each week monitoring alternative proteins — both plant-based and lab-based products — and every month or so, I try to recap some recent headlines that I think give us a glimpse into these products and whether or not they are actually gaining traction with consumers.
I'll continue to repeat what I've always said about these fake meat options — I welcome the competition but hate the negative propaganda against beef. I believe in consumer choice, but I also believe transparency is key, and deceptive marketing is hurtful to our customers. Finally, I believe meat and dairy come from animals, not a laboratory or a garden.
While that may not always make me friends, I'm a firm believer in beef, dairy and eggs and their role in improving our health and the health of the planet, and I'll never apologize for promoting, advocating and pushing back against those who choose to slander our great products!
Now that we have these misnomers out of the way, here are five recent headlines about emerging alternative protein products that may give you insights about what the meat industry is dealing with:
1. "Fake meat is getting scary real, but is it actually healthy" by Natalie Rizzo, MS, RD for Runners World
Rizzo writes, "These complicated ingredients and processes are a far departure from traditional veggie burgers made with beans, grains, and vegetables. Not to mention that those burgers don't look, taste, or bleed like beef."
2. "From petri dish to plate, Harvard researchers make lab-grown meat a reality" by Ainslie Cromar for the Boston Globe
Cromar says, "Harvard research associate Luke MacQueen said the process starts by making fibers out of gelatin — which acts similarly to collagen, the glue that holds cells together — so the meat forms a strong scaffolding mimicking the structure of real animals' muscles. Before being cultured, the stark white scaffolding has stringy tendrils and is shaped to look like whatever meat they're growing."
3. "Beyond Meat stock will burn as fake meat rivals sizzle" by Mark Emem for CCN
Here's an excerpt: "While Beyond Meat's first-mover advantage has allowed it to ink numerous deals with leading restaurant chains and retailers, keeping them will be a fight in the face of increased competition. To retain market share Beyond Meat will have to accept lower margins. The alternative is losing hard-won customers. Either way, there's nothing for investors to celebrate."
4. "Taco Bell CEO says chain will add fake meat: 'Plant-based protein has a place on the menu'" by Alexandra Deabler for Fox News
Dealer writes, "Fox News Flash top headlines are here. Check out what's clicking on foxnews.com. Taco Bell seems to be willing to give fake-meat a go, after previously stating the brand would not be "leaning into that" space. Current Taco Bell CEO Mark King reportedly said in an interview that the fast-food chain would be rolling out fake meat in the next year."
5. "No, 'fake meat' doesn't need a cancer warning" by Jenny Splitter for Forbes
Will Coggin, Center for Consumer Freedom managing director, responded to the points raised in this piece: "We are not arguing for some kind of new or special regulation of fake meat, as you imply. We merely believe that makers of fake meat should play by the same rules—good or bad—that the state of California has set for everyone. Our testing showed multiple cooked fake meat products had amounts of acrylamide large enough to warrant labeling under Prop 65. Consumers believe these products are healthy foods instead of what they really are: ultra-processed imitations loaded with sodium. And since Beyond Meat implies its products will help fight or prevent cancer (see "Beating breast cancer one Beyond Burger at a time"), consumers deserve to know the other side of the story."
If you come across any other headlines, I would love to see them! Email me your findings at [email protected].
Also, I would love to see how these products are being marketed in your local grocery stores. Send me some photos, and we'll discuss! Thanks for your help!
The opinions of Amanda Radke are not necessarily those of beefmagazine.com or Farm Progress.
Subscribe to Our Newsletters
BEEF Magazine is the source for beef production, management and market news.
You May Also Like
---