5 resources to combat the cattle & climate change link
5 resources to combat the cattle & climate change link
Beef up your knowledge on cattle and how they benefit the environment with these helpful articles and videos.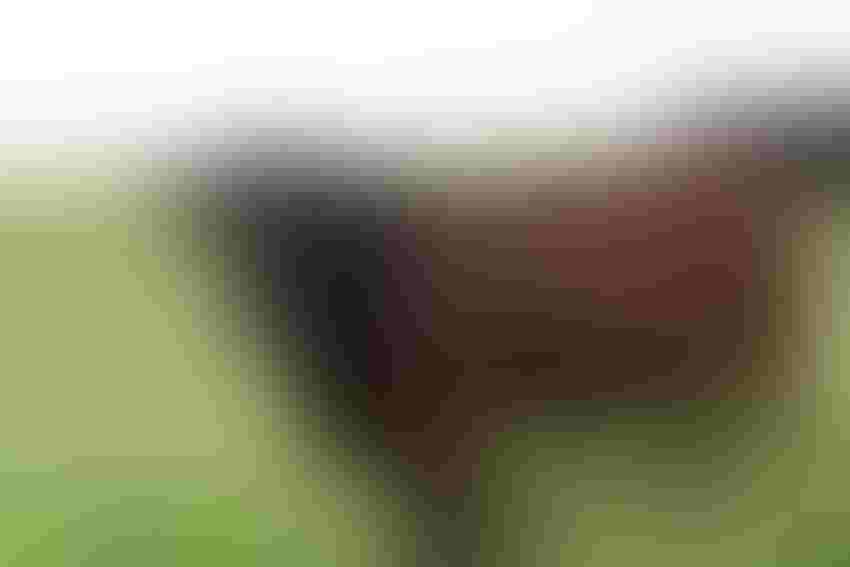 The erroneous cattle and climate change link continues to plague our industry, and I know I probably sound like a broken record in my attempts to approach these discussions from every angle to appeal to every consumer and value system. However, I think we have a lot of work to do as an industry, so this topic cannot be overstated.
In my research, I have found some really solid resources that really help support beef in the diet and cattle in the feedlot and pasture. While I have different topics slated for the rest of the week, today I want to share some of these articles and reference materials with you.
Hopefully, these materials help you build your own knowledge and develop your own talking points if and when someone approaches you to talk about the environmental impact of beef production. I, too, will be referring back to this blog post as a useful tool when I need strong arguments to support the message I am trying to share.
Here are some recent articles and videos that I think help build the case for animal agriculture:
1. "No, four pounds of beef doesn't equal the emissions of a Transatlantic flight," by Frank Mitloehner
My pal from UC Davis hits the nail on the head once again with this blog post. He writes, "Solving the world's climate change crisis is a weighty topic, and it is highly improbable (if not 'impossible') that an imitation beef burger is our savior.
"It is also a dangerous assertion, because it takes away focus from major polluters and our progress toward climate solutions.
"Maybe – just maybe – American farmers and ranchers deserve some credit for efficiencies that for decades have decreased greenhouse gases while improving food production at unprecedented levels," he writes.
"In short, for doing what the fossil fuel industry hasn't figured out yet."
2. VIDEO: "Myth — Livestock raised for meat primarily use land that could grow other crops" featured on Meat Myth Crushers
This is timely for me as last week, a well-intentioned vegan asked me if I could convert my ranch to a fruit orchard. Obviously, this would be difficult since I live in the cold northern plains; however, this is a common question from folks that is sometimes difficult to explain.
Meat Myth Crushers is a project of the North American Meat Institute that does it well. In this video clip, they say, "In the U.S., around half of all land is used for agriculture. Livestock land use is approximately 70% of the agricultural land in the U.S., while around 30% is used to grow crops.
"However, USDA says only 1.6% of the land used to raise livestock could also be used for crops, so it would be difficult and not economical to transition the vast majority of the land livestock graze on to grow crops. The U.S. data are also reflective of worldwide agriculture, where most of the land used for livestock is not conducive to growing crops other than grasses for grazing," the video says.
"There have been some concerns about the amount of land used to grow corn, since corn is a key component of livestock feed. However, USDA data shows that corn is used for many purposes, particularly ethanol production for use in cars. Other uses include sweeteners, cereals, flours and other foods."
3. "Stop this foolish war on meat! Eating it could help save the planet" by Tom Parker Bowles for the Daily Mail
While not perfect (I don't like the disparaging of larger farms), I do think Parker Bowles captures public sentiment as he tries to explain why eating meat is not an issue with morality. Nor does eating meat destroy the planet as so many claim.
He says, "The arguments against meat are so widespread, it's no wonder they seem overwhelming. The Intergovernmental Panel on Climate Change has declared that we must drastically cut our meat consumption to save the planet. We must shift towards 'healthy and sustainable' diets 'based on coarse grains, pulses and vegetables, and nuts and seeds'.
"The EAT-Lancet Commission, set up to look at how the world's growing population can eat healthy, sustainable food, goes further still. Over three years, 37 scientists came up with the ultimate 'plant-focused' diet 'for planetary health'. They argue this diet, which contains virtually no meat, would 'transform' the planet's future.
"Under it we're 'allowed' no more than one serving of red meat, a couple of servings of fish and an egg or two. Per week. It's an argument that meat is bad, plants are good. But not everything is quite so black and white. Far from it."
4. "Cattle Do cause climate change" by Alicia Halbritter for the University of Florida Extension
Halbritter's article is full of great facts to share, but here is an excerpt, "If eliminating beef from the diet (or meat in general) won't help reduce climate change, what will? Did you know that 20% of edible beef produced in the United States is wasted every year? That's millions of pounds of beef heading straight to the landfill every single year!
"Food waste is a major issue, between 30% & 40% of food is wasted in the United States. Wasted food goes to landfills where its decomposition increases GHG emissions, in fact landfills account for roughly 2.2% of the U.S. GHG emissions. If just 50% less beef was wasted annually, beef sustainability would increase by 10%!"
5. "Setting the record straight on cattle and climate change," featuring Sara Place on NCBA's Cattlemen to Cattlemen
Sara Place, senior director of sustainability for the National Cattlemen's Beef Association, explains what NCBA and the Beef Checkoff are doing to correct the misinformation about the relationship between cattle and the climate.
Watch the video by clicking here.
The opinions of Amanda Radke are not necessarily those of beefmagazine.com or Farm Progress.
Subscribe to Our Newsletters
BEEF Magazine is the source for beef production, management and market news.
You May Also Like
---