5 Trending headlines in the beef world 122884
5 Trending headlines in the beef world
Here's a look at 5 headlines that will be on everyone's mind this week.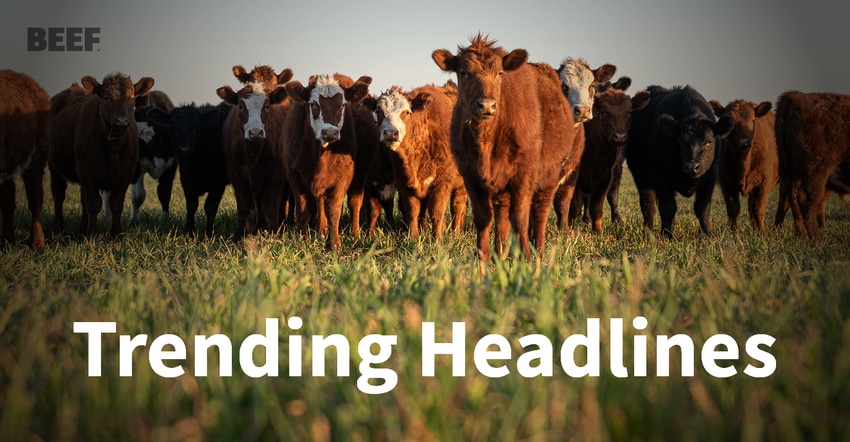 It's the end of September and fall has made it to parts of the Midwest and a hurricane is leaving devastation behind in Florida. If that's not news enough, we have more that you may want to know.
Let's take a look at 5 headlines from across the USA.
Unfortunately, the drought map doesn't show good news for livestock producers in the west. It shows the area is growing from last week into severe drought.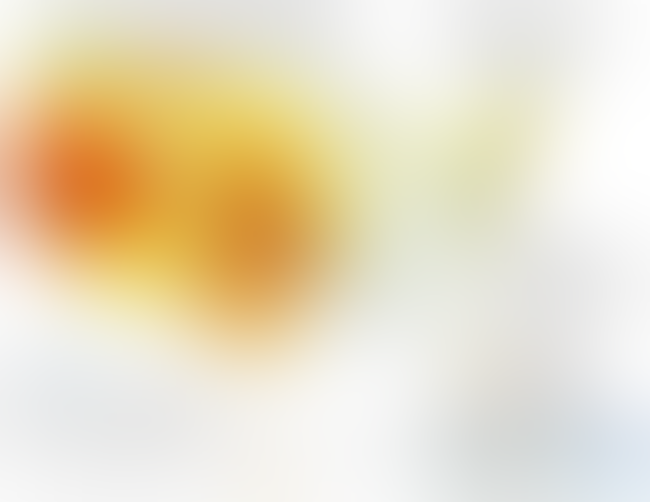 2, Gov. Kristi Noem, R-S.D., is eliminating the sales tax on groceries in South Dakota. Noem is seeking re-election in the midterm election this November.
"I have seen families across South Dakota struggling to make ends meet with rising inflation because of President Biden's policies. His failed liberal agenda has caused the cost of food to skyrocket, and family budgets are being stretched thin," said Noem while announcing the new tax cut in Rapid City, South Dakota, Wednesday. "This permanent tax cut will put hundreds of dollars in the pockets of the average South Dakota family," Noem said.
3.  A comedian and an Angus rancher hike to the top of a cliff; it's not the start of a joke, it's the most elevated meal of the year. Actor, comedian and host Joel McHale joined Ty Walter, fifth-generation Colorado Angus rancher and Certified Angus Beef for a once-in-a-lifetime fine dining experience in the Rocky Mountains. Helmets and harnesses required.
"The hike was thrilling, the outfit was practical and ruggedly sexy, and views were breathtaking (as was the altitude), but the meal—THE MEAL—made it all worthwhile. I would totally bolt myself to the side of a cliff to get another meal like that," McHale says.
After a 2-mile hike to 8,500-feet elevation, the pair rock climbed a via feratta to a 100-feet high ledge to enjoy out-of-this-world delicious beef. Rappelling down to table for two bolted into the rock, McHale and Walter enjoyed "The Ledge," an extreme fine dining pop-up taking beef where none have dared to go before.
Perched on a cliff 50 feet above the diners, Certified Angus Beef Executive Chef Ashley Breneman prepared every savory bite from a kitchen in the sky. Kent Mountain Adventure Center rock climbing guides served as waiters, providing table-side service for the four-course meal to McHale and Walter.
More than simply steak and potatoes, the menu was a culinary journey featuring Certified Angus Beef ® Prime gold-leafed tender and tangy spinalis served on a rosemary skewer, a Certified Angus Beef ® sopressata salad with beef fat breadcrumbs, smoked Certified Angus Beef ® Prime ribeye served with a yuzu beef bone broth and a Certified Angus Beef ® Prime chimichurri crusted short rib. The meal finished on the trail with a tribute to a campfire classic, a modern s'more bar kissed with fire and a pop of carbonated sugar.
4. The use of virtual fencing to manage cattle grazing on sagebrush rangelands has the potential to create fuel breaks needed to help fight wildfires, a recent Oregon State University and U.S. Department of Agriculture-Agricultural Research Service study found.
Virtual fencing involves placing collars on livestock. The collars communicate with GPS and reception towers to form a virtual fence set by the rancher. Auditory stimuli emit from the collar when the livestock reach the limit of the virtual fence and they receive a benign shock if they pass the fence limit.
"We're seeing the challenge related to wildfires that land managers, particularly on public lands, are facing in the western U.S.," said David Bohnert, director of Oregon State's Eastern Oregon Agricultural Research Center in Burns. "They just don't have the tools to manage those public lands in a way that is timely, particularly related to wildfire. This new study should help begin to change that."
Wildfires on sagebrush landscapes, which cover much of the interior landscape of the western U.S., have increased dramatically in recent years, with more acres burning, the size of fires increasing and more federal dollars being spent to fight fires, USDA statistics show.
5. The South Dakota Animal Industry Board reported several unvaccinated cattle have died from anthrax.
South Dakota State Veterinarian Dr. Beth Thompson said the infected cattle were part of a herd of 160 animals who had not received the anthrax vaccine.
The Animal Disease Research and Diagnostic Laboratory at South Dakota State University confirmed the disease from samples submitted over the weekend. This is the first appearance of anthrax infection this year.
Significant climate change, such as drought, floods and winds, can expose anthrax spores to grazing livestock. Alkaline soils, high humidity and high temperatures present conditions for anthrax spores to vegetate and become infectious to grazing livestock, she said.ar, Thompson said.
Thompson said anthrax is an economically devastating disease for the livestock industry because it can cause the rapid loss of many animals in a short time. Affected livestock are often found dead with no illness detected. Anthrax spores survive indefinitely in contaminated soil, and much of South Dakota has the potential of experiencing an outbreak, Thompson said.
Thompson said strict enforcement of quarantines and proper burning and burying of carcasses suspected to have died from anthrax is important to prevent further soil contamination with the bacterial spores.
Subscribe to Our Newsletters
BEEF Magazine is the source for beef production, management and market news.
You May Also Like
---