5 Trending headlines in the beef world 123439
5 Trending headlines in the beef world
Let's look at some of the news facing cattle producers this week.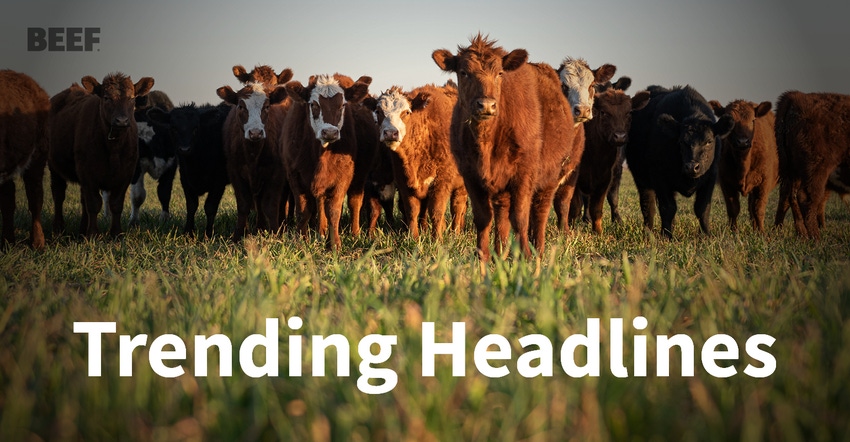 In this week's roundup, we take a look at drought conditions, a prediction of the calf market in Texas and a look at the mysterious death of about 40 cattle in Colorado.
The latest U.S. drought monitor doesn't show much improvement. It does not appear the dry conditions in the Midwest have gone away. And the drought conditions in the west and southwest are only growing.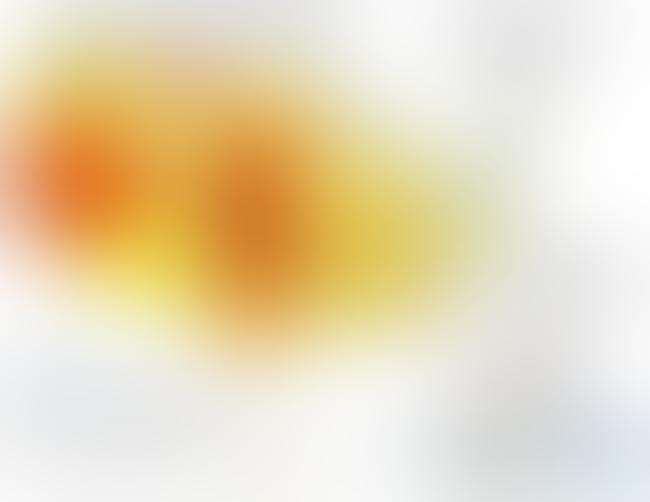 Drought conditions in Texas and throughout the U.S. continue to take a toll on cattle numbers, with higher calf prices and less beef production projected for 2023, according to a Texas A&M AgriLife Extension Service livestock economist. "Drought affects all aspects of the cattle business. The reason we have culled so many cows this year is because of drought and the cost of corn. High corn prices will lead to a high feed cost environment into next year. Production costs have also increased faster than calf prices," David Anderson, AgriLife Extension economist in the Texas A&M Department of Agricultural Economics, Bryan-College Station says. Anderson's price outlook calls for tighter supplies of cattle going into 2023. He said that's being driven by more cull cows and heifers being slaughtered due to the drought. "Drought is really affecting where wheat pasture is planted," he said. "That's also affected calf prices. Right now, there's more value in heavier-weighted calves. Why? Feed is expensive."  This is resulting in the biggest slaughter since 2012, which is about 80,000 cows a week, Anderson said. U.S. beef production is on track to eclipse 28 billion pounds. "Right now, we are producing a record amount of beef," he said. "We are getting a little more beef from dairy, and with regards to beef cows, we are culling a bigger percentage of the herd. When the January U.S. cattle inventory number comes out, I think we will have at least 3% fewer cows." "We've placed a lot more light-weight animals, and there are fewer total cattle on feed than a year ago," he said. Consumer demand continues to be steady as these record amounts of beef are being produced due to the forced selling in drought-stricken regions. That demand is helping keep cattle prices high and helping to offset the higher production costs.
3. The Upper House of Japan's government, called the Diet, approved the Protocol Amending the U.S.-Japan Trade Agreement regarding the beef safeguard mechanism. The U.S. Trade Representative's Office says that completes the Diet's process of finalizing the agreement.
The new three-trigger safeguard mechanism will allow U.S. exporters to meet Japan's growing demand for high-quality beef and reduce the probability that Japan will impose higher tariffs in the future. "The protocol will ensure our farmers and ranchers continue to have access to one of the world's most dynamic markets," says USTR Katherine Tai. "We are excited that Japanese consumers can enjoy high-quality U.S. beef that's a staple of our agricultural industry."
In 2021, the U.S. was the top beef exporting country in the world, with global sales of beef products valued at more than $10 billion. U.S. beef exports to Japan totaled almost $2.4 billion in 2021, making Japan the second-largest export market.
4. An 11,600-head cattle feedlot — the focus of an ongoing lawsuit against the state and continued scrutiny from neighbors — soon will have less state oversight because owners have satisfied a stormwater permit that will expire Jan. 1.
Owners of Supreme Beef, located near Monona in the Bloody Run Creek watershed, recently finished repairs and landscaping required to close out the federal permit issued in 2018.
"Now that the construction activities are completed, they are doing final stabilization," said Shane Dodge, supervisor of the Iowa Department of Natural Resources' Manchester office. "They've been working on that for months and months and months."
Once that permit expires, Supreme Beef will have a full inspection once every five years, per the state's standard for large animal feedlots, said Brian Jergenson, environmental specialist senior in the Iowa DNR's Manchester office.
However, Jergenson expects state officials will be out at the site once or twice a year.
And they won't be the only ones watching Supreme Beef, which has raised concerns of neighbors since 2017. The feedlot is built on porous karst terrain and opponents fear any manure leaks will quickly seep into groundwater or Bloody Run.
The feedlot had so many violations of stormwater discharge rules in 2018 the Iowa DNR proposed shifting the case to the Iowa Attorney General's Office, which could seek higher penalties. The Iowa Environmental Protection Commission rejected that idea.
The Iowa DNR issued Supreme Beef a notice of violation last spring for failure to maintain stormwater controls resulting in sediment washing into nearby tile lines, according to records obtained by The Gazette through an open records request.
5. Something killed dozens of cattle around White River National Forest lands in northwest Colorado and state wildlife officials don't know what it is.
A rancher in the area first reported the death of about 18 calves early last month and Colorado Parks and Wildlife investigators initially thought wolves might be responsible. That estimation was significant because the site sits a considerable distance away from North Park, where the state's only confirmed pack lives, meaning that if wolves had killed the calves, Colorado likely had a new and previously unreported pack.
By now, the death toll has increased to about 40, CPW Northwest Region Manager Travis Black told the state's Parks and Wildlife Commission on Nov. 17 and over the past few weeks investigators have found no evidence that wolves are responsible.
"It's perplexing," Black said. "We're scratching our heads a little bit. We don't know exactly what has occurred up there."
Only as many as five dead cows suffered injuries that might indicate a wolf attack, Black said.
"Missing tails, bite marks on the hocks and flanks and hamstrings," he said.
But there's no evidence that the wolves ever returned to their prey, which would be unusual unless the pack hunters had been spooked and were too afraid to return, Black added.
Investigators used trail cameras and surveyed the area by flying overhead, Black said. Several people had reported hearing howling over the past few years, but those reports have not been confirmed. In one case, the howls likely came from coyotes. And a lab analysis of hair and scat that might have belonged to a wolf came back inconclusive, he said.
"We have no evidence of wolves in that area," Black said. "That doesn't mean they're not there. Sometimes wolves can be difficult to locate."
During the investigation two other possible explanations emerged, Black said. First is a type of bacterial infection. If the cattle were sick any sort of attack or chase by wolves could have exacerbated their illness and killed them, Black said. But when experts examined the dead cattle for such an illness, those results came back inconclusive as well. Microscopic lesions that typically indicate such an infection weren't there, he said.
And the second new possibility is that dogs used to protect livestock might have attacked or startled the cattle, Black said. But those dogs aren't generally in the area this time of year.
Despite all the uncertainty, Black told the commission the investigation isn't yet over. In time more evidence might come to light, offering an explanation as to what killed the cattle.
And those are 5 headlines, you don't want to miss this week.
Subscribe to Our Newsletters
BEEF Magazine is the source for beef production, management and market news.
You May Also Like
---