7 Ag stories you might have missed-- June 18, 2021
7 Ag stories you might have missed-- June 18, 2021
A solar farm in Ohio? You might be surprised by who owns the land.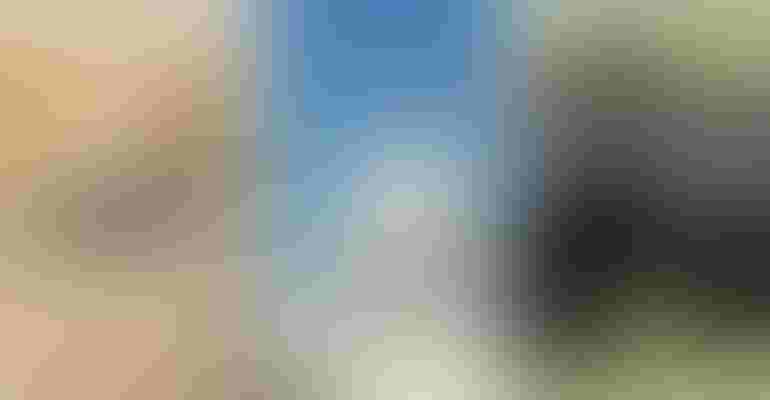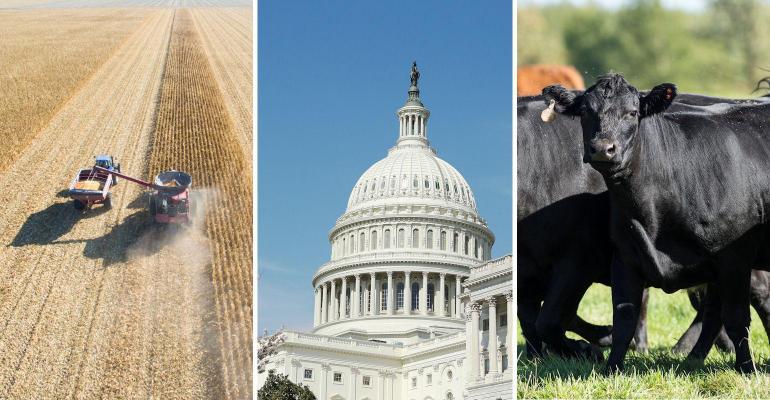 Here are 7 agriculture stories you may have missed this week: 
1, Senate bill to address anticompetitive meat practices
U.S. Agriculture Secretary Tom Vilsack threw his support behind a proposal to establish a special investigator to address concerns about anti-competitive practices in the meat and poultry industries.
Republican U.S. Senators Mike Rounds of South Dakota and Charles Grassley of Iowa and Democratic Senator Jon Tester of Montana have proposed legislation to create an office for a special investigator within the U.S. Department of Agriculture.
U.S. lawmakers and the USDA are seeking to address concentration in the beef processing industry in the aftermath of a ransomware attack against meatpacker JBS SA (JBSS3.SA) that disrupted U.S. meat production and disruptions caused by the COVID-19 pandemic.
A 6,300 acre farm owned by Microsoft founder Bill Gates in Madison County Ohio may be the site of one of the largest solar farms in the country. Renewable energy company Savion has the power to acquire the assets for what's called the Oak Run solar project according to Madison County asset records, which expires Oct. 31, 2024. Savion has declined to comment on Oak Run and they still need to get approval from state regulators.  It could become the largest solar farm in the USA.
Anyone watching the weather knows, droughts are causing major concerns especially out west. Hear what this producer says about his cattle herd.
3. Cattle producers, hay and weather
Roger Tweedy's alfalfa hay supply has just about run out. And that's after he thinned his Black Angus herd out much earlier than expected in the year.
"It's a big concern because I'll have to buy extra hay this year," he said. "We didn't get as much rain and not much grass."
The cattle still have some grass to feed on, but Tweedy says it will be a difficult summer for many ranchers because not only is alfalfa hay more expensive, it's also difficult to find. Roger's been looking to buy in Nevada and Arizona.
"Farmers are not going to get any water to irrigate with," he said. "That means they have to pump. That's expensive. That drives their costs way up. Therefore, they push that cost off onto us."
Tweedy says normally, hay prices dip at this time of year as more alfalfa is harvested. That's not the case this year.
Last year, Tweedy paid $220 for a ton of hay. He worries the price will top $300 in 2021.
4. Cargill backs corn as substitute for plastic, builds new plant in Iowa
The Minnetonka-based agribusiness is building a new facility in Iowa to create a corn-based alternative to petroleum-based plastics used in certain consumer goods. 
Cargill Inc. is investing in a process that allows corn to replace fossil fuels as the underlying element of a polymer used to waterproof paper cups and put the stretch in athleisure clothing.
That shiny coating and stretchy fabric are based on polymers from a molecule called 1,4-Butanediol, or BDO.
Cargill and Germany-based chemicals company Helm announced last week a joint venture, called Qore, that is building a $300 million facility in Eddyville, Iowa, to produce this key polymer ingredient from corn sugars rather than from petroleum.
Farm Progress Editor Tyler Harris looks at an issue that is important in every farming family. 
For the last several years, people in agriculture have dealt with their share of stressors, like volatile markets — and in the case of those in Iowa, natural disasters like flooding, drought and derecho. As a result, more attention has been given to mental health in agriculture, especially among those who work closely with farmers and ranchers, like Extension educators, agronomists and crop adjusters.
In 2019, crop insurer NAU Country began training its claims specialists on how to identify warning signs of mental distress in insured growers, where to find resources, and who to contact in the event of a crisis. While it isn't in the official job description of a crop adjuster, it can be an essential — and sometimes lifesaving — part of the role.
Claims specialist Andy Brallier says crop adjusters are ina unique position to help growers. 
"What's unique to our business is a lot of times we have relationships with the insured farmers, because we've often been out on their farm and have some familiarity with them," he says. "If there's a difference in attitude from what we would normally see in them, or in how they would converse, we can pick up on that, because we have that relationship."
Indiana Prairie Farmer Tom Beckman gives tips for pulling soil samples.
Beckman gives 6 tips for pulling soil smaples tha tprovide consistent results including having the right equipment, keeping consistent soil sampling depth, and adopting the right attitude. 
And we all know the farm dog is an important part of the family farm. This one is special because she has learned to herd while deaf and shows age is only a number.
7.  Senior sheepdog learns sign language
A senior sheepdog has learned sign language for herding.
Nine-year-old Peggy, a border collie from the U.K., lost her hearing and was handed over to the Royal Society for the Prevention of Cruelty to Animals, according to South West News Service.
However, Peggy's luck took a turn for the better when she crossed paths with Chloe Shorten, the British news agency reports.
According to SWNS, the 28-year-old animal lover and her shepherd husband Jason, 34, began teaching hand signals to Peggy shortly after it "became clear that she wouldn't be going anywhere."
With help from the couple's two other sheepdogs (Sid and Nora) and a specialized sheepdog trainer, Chloe and Jason were able to teach Peggy how to recognize hand signals and body language for basic communication and herding.
And those are your 7 agriculture stories you don't want to miss this week.
Subscribe to Our Newsletters
BEEF Magazine is the source for beef production, management and market news.
You May Also Like
---