7 ag stories you might have missed this week - April 20, 2018
7 ag stories you might have missed this week - April 20, 2018
Farm bill, climate change, sorghum tariffs and RFS among topics in news this week.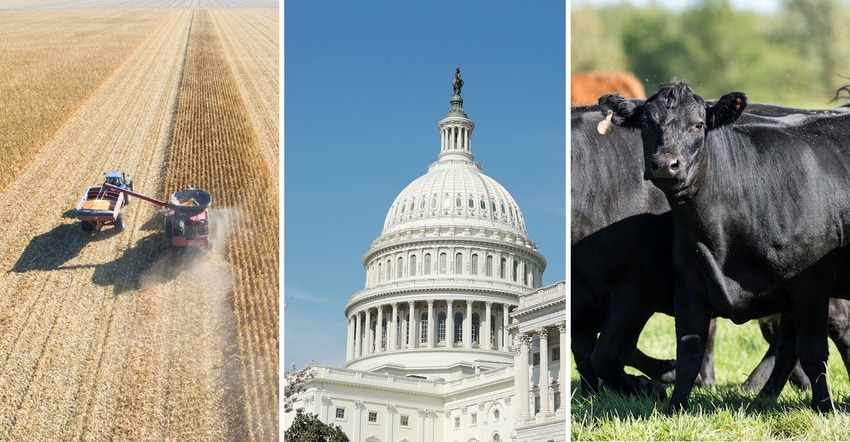 NolanBerg11/flySnow/SteveOehlenschlager/ThinkstockPhotos
Been busy tuning the planter and missed some agricultural news this week? We've got you covered. Here are seven agricultural stories you might have missed this week - or want to read again.
1. Want to know what's in the House version of the farm bill released last week? Here's a preview: It reauthorizes the CRP, but repeals the conservation security and conservation stewardship programs and it amends total commodity payment limitations on a person or a legal entity to $125,000. The bill advanced on a party-line vote from the House Agriculture Committee on Wednesday. On Thursday, Sen. Mike Conaway defended the bill's work requirements and the creation of a system to monitor work and training requirements are being met. – American Agriculturalist, Farm Futures
2. The director of the USDA Midwest Climate Hub says climate change is going to change the way you farm. – Indiana Prairie Farmer
3. China slapped import duties on U.S. sorghum this week, targeting an annual trade flow worth almost $1 billion that didn't exist five years ago. Imports will incur a 178.6% duty. – Kansas Farmer 
4. Thirteen senators, led by Sens. Charles Grassley, R-Iowa, and Amy Klobuchar, D-Minn., have written to EPA Administrator Scott Pruitt requesting the agency cease issuing co-called "hardship" waivers exempting obligated parties from the Renewable Fuel Standard. The waivers are "effectively gutting" the RFS, senators say. – Wallaces Farmer 
5. Average per acre farm real estate values more than doubled from 2000 to 2015, going from $1,483 per acre in 2000 to $3,060 per acre in 2015, according to a USDA ERS report. – Wisconsin Agriculturalist
6. Two tractors were stolen from a farm in Hamburg, Ark., that is owned by former NBA star Scottie Pippen and his brother. — ESPN.com
7. A number of new leadership posts at USDA were filled this week. Among the nominations, James Hubbard of Colorado has been nominated to be USDA Under Secretary for Natural Resources and the Environment. Ken Isley has been appointed as Foreign Agricultural Service Administrator, Joel Baxley as Rural Housing Service Administrator, and Martin Barbre as Risk Management Agency Administrator. In addition, Tommie Williams has been appointed as Minister-Counselor for Agriculture at the U.S. Mission to the United Nations Agencies for Food and Agriculture in Rome.– Western Farmer Stockman
And your bonus:
The red barn on Horton Bay Road in Boyne City, Michigan, will this summer host a barn-based concert series. Once a dairy barn, the Lavender Hill barn is L-shaped with 10,000 square feet of usable space. – Michigan Farmer
Subscribe to Our Newsletters
BEEF Magazine is the source for beef production, management and market news.
You May Also Like
---