7 ag stories you might have missed this week - Aug. 24, 2018
7 ag stories you might have missed this week - Aug. 24, 2018
New tariffs, robotic milkers and vertical farming among items in the news this week.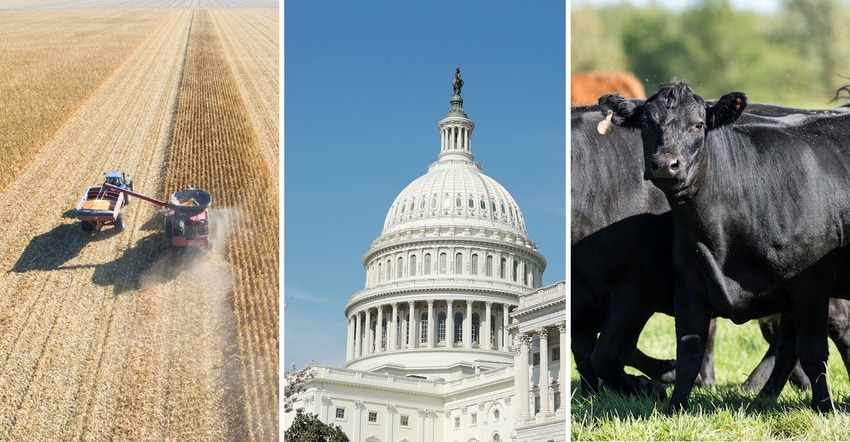 NolanBerg11/flySnow/SteveOehlenschlager/ThinkstockPhotos
Need a quick catch-up on the news? Here are seven agricultural stories you might have missed this week.
1. In trade news this week, the U.S. and China imposed fresh tariffs on each other's goods this week. The U.S. will collect an additional 25% in duties on Chinese imports ranging from motorcycles to steam turbines and railway cars, and the Chinese retaliation will see a similarly sized tax on items including coal, medical instruments, waste products, cars and buses. Meanwhile, the U.S. and Mexico are reportedly close to a deal on a revised NAFTA. – Farm Futures
2. The average cropland value rose just $34 per acre, or 0.9% from 2017 to 2018 in South Dakota, according to the recently released south Dakota State University Farm Real Estate Survey Report. – Dakota Farmer
3. Newly released internal emails from USDA show food industry lobbyists are working with agency employees. In one case, talking points were used in one of Agriculture Secretary Sonny Perdue's speeches. – CNN Politics
4. A 160-acre Ohio dairy operation sold for $4.6 million with a single buyer taking the land, home, equipment and livestock. There were 62 bidders registered for the Aug. 7 auction. A Double 28 parallel parlor, 1,424 free stalls, 1,466 head of Holstein cows, a 2,600-square-foot home and tillable land were on auction. – Ohio Farmer  
5. Jim Rush of Valley City, N.D., has a patent pending on a vertical farming device he believes can help produce growers increase production per square space. It's called Vertical Farm Mechanics and consists of a five-gallon bucket base with a hole cut in the center of the lid and a PVC pipe protruding upward at a height of up to five feet. – Dakota Farmer
6. Illinois dairy farmer Ron Lawfer says robotic milkers increased the efficiency of his dairy and are the reason he's still a dairy producer. – Prairie Farmer
7. It will be business as usual in 2019 for those selecting seed or chemicals from the newly integrated Bayer Crop Science Division. Changes will likely occur beginning in 2020. – Missouri Ruralist
And your bonus:
The pink vets at Salt Creek Veterinary Hospital say they have proved beyond a doubt there is a place for women veterinarians in the cowboy world. The veterinary hospital is staffed entirely by women. The business bought a home near the clinic and hired a nanny to provide child care for children of employees.  – Beef
Subscribe to Our Newsletters
BEEF Magazine is the source for beef production, management and market news.
You May Also Like
---