7 ag stories you might have missed this week - Aug. 3, 2018
7 ag stories you might have missed this week - Aug. 3, 2018
Trump considers raising tariffs, African swine fever outbreak in China and Farm Futures out with crop production survey.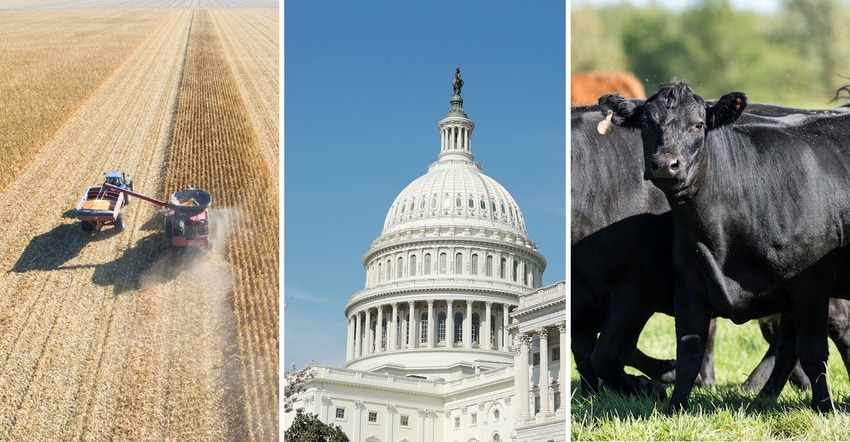 NolanBerg11/flySnow/SteveOehlenschlager/ThinkstockPhotos
Need a quick catch up on the news? Here are seven agricultural stories you might have missed this week.
1. Corn and soybean crops so far survived a widely varied growing season in the U.S. and are on track for good, but not great yields, according to Farm Futures August crop production survey. The study found the 2018 soybean crop could still be an all-time high. – Farm Futures 
2. China is suspending transportation of hogs from Shenyang to outside the city following the country's first case of African swine fever. The outbreak killed 47 pigs and officials culled 1,000 hogs following the outbreak. – Reuters
3. President Trump is considering more than doubling planned tariffs on $200 billion in Chinese imports. The U.S. had threatened an additional $200 billion with levies of 10%, a level the administration may raise to 25%. China has fired back, saying it will levy tariffs of 5% to 25% on 5,207 kinds of American imports if the U.S. delivers its proposed taxes on another $200 billion of Chinese goods. – Farm Futures
4. Will agriculture be on the table when European Union and U.S. hold trade talks? EU spokeswoman says, "we are not negotiating about agricultural products." Agriculture Secretary Sonny Perdue says U.S. Trade Representative Robert Lighthizer "definitely plans to make agriculture a topic." – Roll Call 
5. South Dakota producer Chris Hitzeman earns about as much money per acre from his UGuide South Dakota Pheasant Hunting business as from his crop production. – Nebraska Farmer
6. Ranchers are looking to the sun in an effort to improve grazing management, bolster profits and make their operations more sustainable. Solar units are replacing windmills as sunshine is more reliable than the wind. – Western Farmer Stockman
7. What are you paying for custom grazing? Beef Producer magazine is sharing producer information. A McLeod, Montana, producer says he charges $25/month/pair, plus $2.50/month/pair for salt and mineral. In North central Oklahoma, a producer said, "I am paid $1.20 per cow unit per day (calf included)." – Beef Producer
And your bonus:
Brothers Scott and Sid Strohl designed their new farm shop with a "man-cave" and a working farm shop. There's a kitchen area, bathroom and a workout area. – Kansas Farmer
Subscribe to Our Newsletters
BEEF Magazine is the source for beef production, management and market news.
You May Also Like
---