7 ag stories you might have missed this week - Feb. 16, 2018
7 ag stories you might have missed this week - Feb. 16, 2018
NAFTA, Section 199A and pollinators among ag news of the week.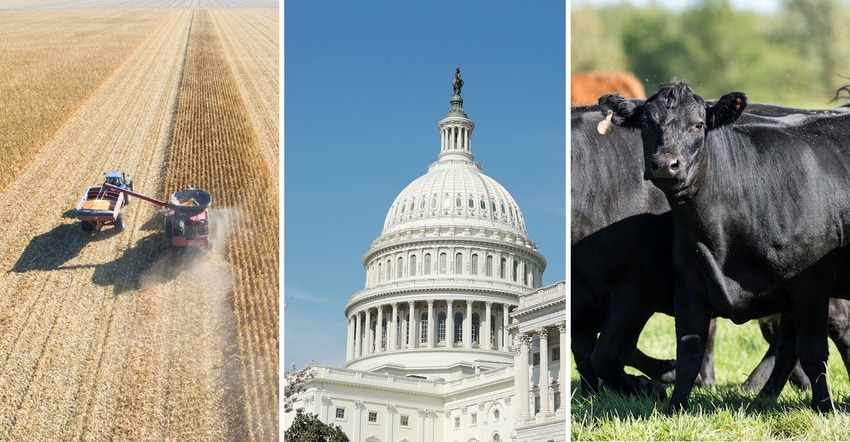 NolanBerg11/flySnow/SteveOehlenschlager/ThinkstockPhotos
Need a quick catch-up on the news? Here are seven agricultural stories you might have missed this week: 
1. After many threats to pull out of the North American Free Trade Agreement, the Trump administration is signaling progress on NAFTA talks. – Farm Futures 
2. North Dakota's state climatologist says odds are good for the drought to continue into this year in the state. The season-to-date snow deficit for Bismarck is 15.8 inches. Fargo has received 15.1 inches less snow than average. – Dakota Farmer 
3. President Trump released his infrastructure plan and budget this week. The infrastructure plan was praised by farm groups for its investment in rural America. The budget, on the other hand, cuts Farm Bill investments by $260 billion. In a related note, lawmakers continue to discuss a Section 199A fix. – Farm Futures
4. Across Iowa, there is interest in farmland from both local and non-local investors. Some are seeking diversification for their overall investment portfolios; others are seeking to complete 1031 tax-deferred exchanges after having sold land in more urban areas. – Wallaces Farmer
5. The EPA is extending the public comment period for neonicotinoid insecticide risk assessments from Feb. 20, 2018, to April 21, 2018, in response to stakeholder request. Meanwhile, Democratic lawmakers Reps. Earl Blumenauer, D-Oregon, and Jim McGovern, D-Mass., have reintroduced the Saving America's Pollinators Act. – Farm Futures
6. Farmer Doug Payne of Brown County, Indiana, doesn't fit the stereotype of a heroin addict. He was farm-raised, involved in 4-H and involved in the Nazarene Church. He also liked to party. He started drinking at 14 and then moved on to marijuana. He was introduced to heroin at Purdue University. – Indiana Prairie Farmer
7. Farmers planted 90 million acres of soybeans this year; of those, 3.6 million acres showed signs of injury linked to dicamba, according to University of Missouri data. The murmur in agriculture circles is there will be a repeat of drift damage, and more complaints. – Missouri Ruralist 
And your bonus.
The catch words of soil health today — "intercropping," "companion cropping" and "pasture stitching" — are relatively new in the lexicon. The practice they represent, though — planting multiple complementary crops together — is at least 1,000 years old. – Kansas Farmer  
Subscribe to Our Newsletters
BEEF Magazine is the source for beef production, management and market news.
You May Also Like
---