7 ag stories you might have missed this week - July 6, 2018
7 ag stories you might have missed this week - July 6, 2018
Pruitt's out, Ag Economy Barometer rises and tariffs among ag news of the week.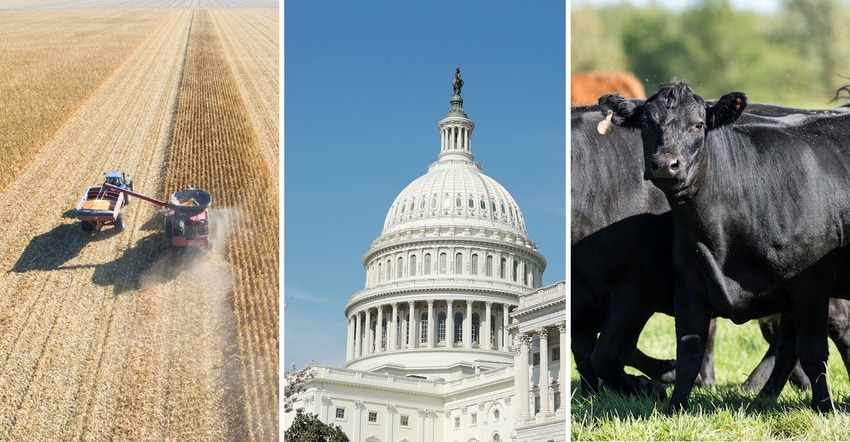 NolanBerg11/flySnow/SteveOehlenschlager/ThinkstockPhotos
Need a quick catch up on the ag news of the week? Here are seven stories you might have missed.
1. Scott Pruitt resigned as EPA chief on July 5, it was announced in a Trump tweet. Pruitt has been celebrated by conservatives, but came under pressure regarding his spending, travel and condo rental. – Farm Futures
2. President Trump's global trade offensive has sent commodity prices tumbling and cut U.S. agricultural exports. Still, many farmers say they support the Trump administration's trade goals of modernizing NAFTA, shrinking the U.S. trade deficit and combating what they see as China's unfair trade practices. – The Wall Street Journal
3. A North Carolina jury has awarded more than $25 million to a Duplin County, N.C., couple who sued Smithfield Foods in an ongoing nuisance lawsuit. A Texas lawyer challenged the practices of the 4,700-hog farm owned by Joey Carter. – Feedstuffs
4. President Trump's decision to place tariffs on Mexican steel and aluminum caused Mexico to retaliate by placing a tariff on U.S. cheese. Mexico is the largest export market for U.S. cheese. The tariffs took effect this month and dairy product prices have already fallen. Cheddar cheese barrels averaged $1.59 in early June and fell to $1.32 by the end of June. – Wisconsin Agriculturalist
5. The average value of cropland declined about 1% in 2017 in North Dakota, based on the latest County Rents and Prices Report. But land values rose 7% to $3,021 per acre in the southeast, 3.17% to $1,648 per acre in the south central and 3.53% to $1,373 per acre in the southwest, and 2.45% to $1,746 in the northeast. – Dakota Farmer 
6. The Ag Economy Barometer index rose to a reading of 143 compared to 141 a month earlier. The modest uptick in sentiment was surprising given the collapse in prices for key agricultural commodities. – Farm Futures
7. Prices for average- to lower-quality land in Minnesota are fairly stable to down slightly compared to a year ago, while buying interest for good-quality farms helps bring better prices than anticipated, according to Farmers National Company. The primary sellers of ag land right now are family trusts and property inheritors. Local farmers are the predominant buyers of most of the cropland that comes up for sale. – The Farmer 
And your bonus:
A federal study found bees are having a harder time finding food in the Northern Great Plains, which has been known as America's last honeybee refuge. From 2006 to 2016, more than half the conservation land within a mile of bee colonies was converted to row crop production. – The Journal Gazette
Subscribe to Our Newsletters
BEEF Magazine is the source for beef production, management and market news.
You May Also Like
---