7 ag stories you might have missed this week - June 29, 2018
7 ag stories you might have missed this week - June 29, 2018
Farm bill, RFS levels and nation's hog herd among items in the news this week.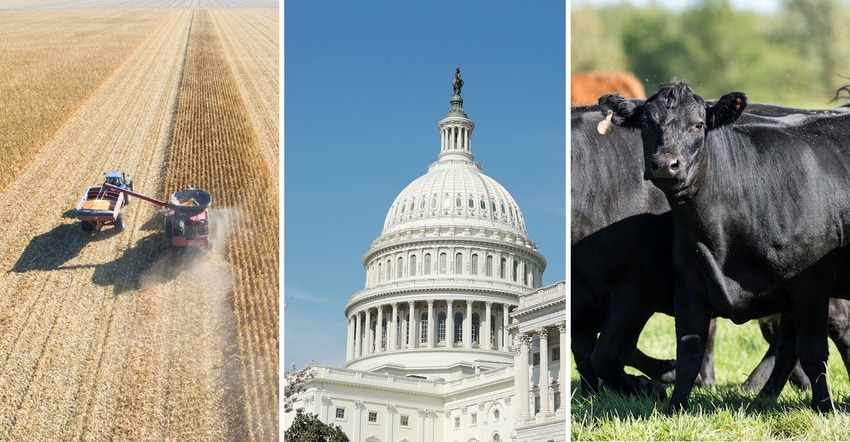 NolanBerg11/flySnow/SteveOehlenschlager/ThinkstockPhotos
Need a quick catch-up on the news? Here are seven agricultural news stories you might have missed this week. 
The Senate passed its version of the farm bill, 86 to 11, on June 28. The bill renews subsidies for farmers and crop insurance companies and food aid for low-income families. The House passed its version of the farm bill on a partisan 213-211 vote on June 21. The bills will be reconciled in a conference committee. – Farm Futures
Gregg Doud, chief ag negotiator for the U.S. Trade Representative, and Greg Ibach, USDA undersecretary for marketing and regulatory programs, say the Trump administration's effort to hammer out better trade deals with China, Mexico, Canada and other key importers of U.S. ag products will help increase export demand over the long term and improve farmers' access to markets. – Wallaces Farmer
Corn and soybean acres are estimated to be 1% lower compared to a year ago, according to USDA's acreage report released June 29. All wheat acres are up 4%, with cotton acres up 7% over last year. – Farm Futures 
The Trump EPA announced its latest biofuel quotas on Tuesday. The Environmental Protection Agency is set to maintain a 15-billion-gallon quota for corn-based ethanol while the target for advanced biofuel would be 4.88 billion gallons. The biodiesel quota is proposed at 2.43 billion gallons for 2020. Biofuel groups generally supported the plan, but called for an end to waivers. – Wallaces Farmer
American Farm Bureau Federation is out with its summer picnic marketbasket survey, which found grocery prices are nearly steady from last year with the cost of a summer cookout for 10 at $55.07. – American Agriculturalist 
The U.S. hog herd once again reached new highs, according to the June 28 Hogs and Pigs Report. The nation's hog herd was at 73.5 million head on June 1, up 3% from the previous year and the highest level since USDA began estimates in 1964. – National Hog Farmer
It's estimated there are 14 million to 20 million acres of sodium or salt-impaired soils in the Dakotas. One Park River, N.D., farmer applied beet lime or gypsum, which had an immediate impact. – Dakota Farmer 
And your bonus:
Just in time for the Fourth of July, red, white and blue paint adorn 30 large round bales stacked, tied and secured together to create a tribute to America and its veterans on Missouri State Highway 19 north of Montgomery City, Mo. – Missouri Ruralist
Subscribe to Our Newsletters
BEEF Magazine is the source for beef production, management and market news.
You May Also Like
---