7 ag stories you might have missed this week - May 25, 2018
7 ag stories you might have missed this week - May 25, 2018
Trade, cover crops and bees among items in the news this week.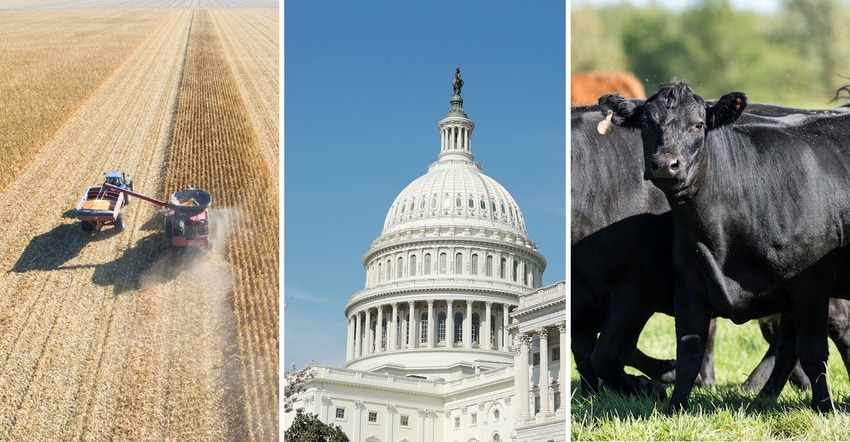 NolanBerg11/flySnow/SteveOehlenschlager/ThinkstockPhotos
Need a quick catch-up on the news? Here are seven agricultural stories you might have missed this week. 
1. President Trump's trade relations may soon hit U.S. farmers and manufacturers as U.S. trading partners prepare retaliatory tariffs that could generate $3.45 billion in revenue. – Farm Futures
2. An Iowa State University survey shows cash rental rates for farmland in Iowa increased by 1.4% in 2018, after four years of continuous decline from the historical peak at $270 per acre in 2013. – Wallaces Farmer
3. The Departments of State, Agriculture, Labor and Homeland Security are beginning a process to modernize the H2-A visa program. – USDA 
4. The cover crop movement is growing in the Peno Creek Watershed in Missouri. Landowners are looking for practical ways to protect and improve the land and streams. – Missouri Ruralist 
5. U.S. beekeepers reported 40% of their hives died unexpectedly during the year that ended March 31, 2018, according to a report released Wednesday by researchers from Auburn University and the University of Maryland. That's up from 33% a year earlier. – Farm Futures
6. What should you do if you don't get waterhemp controlled and the escapes get big? North Dakota State University and University of Minnesota Extension sugarbeet agronomist Tom Peters says hand pulling is an option as is mowing. – Dakota Farmer
7. Tech entrepreneur David Perry is setting out to fundamentally change how crops like corn and wheat are valued by the market. Perry, who grew up on Arkansas farm, is the CEO of Indigo, a science, machine-learning and agricultural hybrid start-up. – CNBC
And your bonus.
Matt Schwantes of Kewaunee, Wis., still uses the 1950 John Deere M his great-grandfather Erwin Sr. farmed with. Erwin Sr. used the tractor to plow, disk, harrow, rake and mow hay, plant corn, move wagons and haul manure. Matt says it's his favorite tractor.  – Wisconsin Agriculturalist
 trade
Subscribe to Our Newsletters
BEEF Magazine is the source for beef production, management and market news.
You May Also Like
---