7 ag stories you might have missed this week - Nov. 9, 2018
7 ag stories you might have missed this week - Nov. 9, 2018
Ag groups push for farm bill in lame duck session, will industrial hemp be in the final bill and regenerative ag among ag news of the week.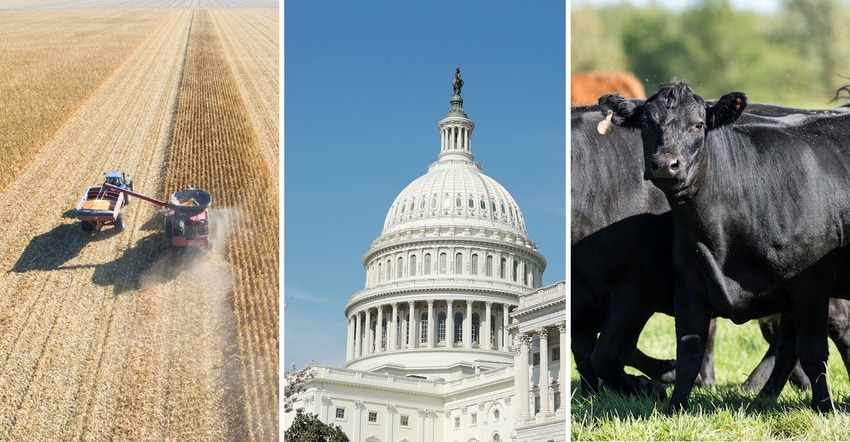 NolanBerg11/flySnow/SteveOehlenschlager/ThinkstockPhotos
Need a quick catch up on the news? Here are seven agricultural stories you might have missed this week.
1. The Democratic party took control of the House of Representatives in Tuesday's election, with Democrats picking up at least 26 GOP-held seats. Republicans preserved their majority in the Senate. The American Soybean Association is calling for both sides to come together in the lame duck session and pass a farm bill. Getting a farm bill passed is a priority, Rep. Collin Peterson says. – Farm Futures/American Agriculturalist
2. Legalization of industrial hemp is included in both the House and Senate versions of the Farm Bill. Some hemp advocates think industrial hemp could become a multibillion dollar business given the crop's potential applications in medical, textile, food and industrial products. – Dakota Farmer
3. The University of Missouri surveyed 280 landowners and farmers this summer about cash rental rates. Overall, the cost of renting land for crops increased from 2017, while pasture rental rates remained the same. – Missouri Ruralist
4. U.S. beef exports remained very strong in September, while pork exports continued to be affected by retaliatory duties in China and Mexico, according to data released by the U.S. Department of Agriculture and compiled by the U.S. Meat Export Federation – Feedstuffs
5. The Purdue University/CME Group Ag Economy Barometer increased 22 points from September to October, continuing its trend of large month-to-month shifts as producers continue to be buffeted by shifts in major commodity prices and news about trade negotiations with key ag trade partners. The October barometer reading was 136, the same as October 2017. – Farm Futures
6. A pulse crop checkoff could be in the works in Nebraska. Before the state creates a checkoff, however, a few questions must be answered. If growers decide to create a state checkoff, they would have the opportunity to join the National Plus Crops Coalition. – Nebraska Farmer
7. Early estimates of agricultural losses caused by Hurricane Michael are approaching $3 billion. – Growing Produce
And your bonus.
The regenerative agriculture movement developed amid concerns that traditional farming is mining the soil, which leads to poor soil health, reduced biodiversity and overuse of insecticides on crops. It's an expansion of sustainable practices, which many farmers use. – MPR 
Subscribe to Our Newsletters
BEEF Magazine is the source for beef production, management and market news.
You May Also Like
---