7 ag stories you might have missed this week - Oct. 26, 2018
7 ag stories you might have missed this week - Oct. 26, 2018
CPTPP moves ahead, USDA releases latest Cattle on Feed data and trade aid among topics of the week.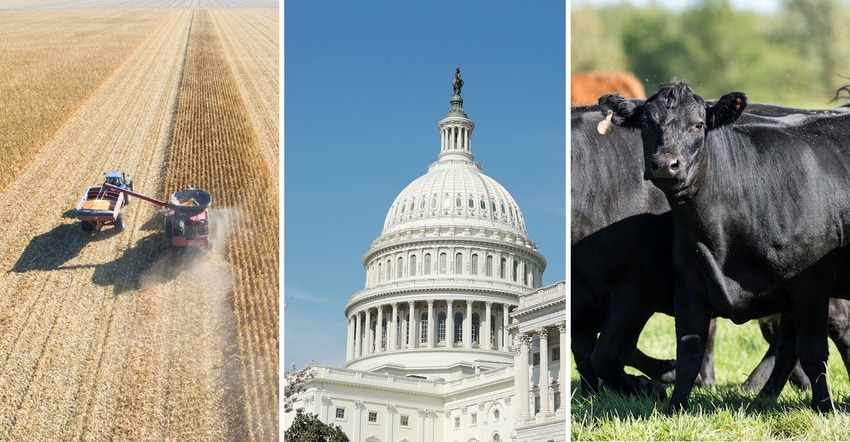 NolanBerg11/flySnow/SteveOehlenschlager/ThinkstockPhotos
Need a quick update on the news of the week? Here are seven agricultural stories you might have missed.
1. The Japan-led Comprehensive and Progressive Agreement for Trans-Pacific Partnership, or CPTPP, will take provisional effect 60 days after six countries ratify it. Four have so far and Canada is set to on Monday. Should Australia do so by Nov. 1, the initial six signatories will enjoy two rounds of tariffs cuts by April 1. – Farm Futures 
2. The Oct. 1 Cattle on Feed report found the most cattle on feed on Oct. 1 since the data series began in 1996. It also found producers are retaining fewer heifers. – Beef magazine
3. The European Union and U.S. are reviewing their trade ties, spurred by U.S. accusations that the bloc is duping American businesses. But don't expect a complete overhaul of their more than $1 trillion commercial relationship anytime soon. – Farm Futures
4. Executives of Bayer and Corteva told the 2018 World Food Prize symposium in Des Moines last week that their companies will help find solutions to the questions and problems related to agricultural sustainability and climate change. Around 1,200 people from 65 countries attend this annual event. – Wallaces Farmer
5. The Trump administration has no plans to extend aid to farmers in 2019 on the assumption that the market will recover even if the trade war with China persists, U.S. Agriculture Secretary Sonny Perdue said Wednesday during a visit to Champaign, Illinois. – Farm Futures
6. Traders have been expecting U.S. hog slaughter rates to jump as the government has consistently reported a swelling domestic herd this year. Hurricane Florence hit North Carolina, one of the top hog states, in mid-September, slowing down processing operations. But that bottleneck should have cleared by now, and analysts were expecting a sudden rush of hogs to market. Instead, slaughter rates have stayed low, raising questions about whether the animals were ever really there. – Wallaces Farmer
7. The world's four largest agribusinesses are working together to standardize and digitize international grain trades using technologies such as blockchain and artificial intelligence. - Reuters 
And your bonus:
The fifth generation of Riggs on the family farm in Champaign County, Ill., is getting creative to stay relevant in the modern farm economy. They started Riggs Beer Co. in 2015. They farm 20 acres of grain for beer. – Prairie Farmer
Subscribe to Our Newsletters
BEEF Magazine is the source for beef production, management and market news.
You May Also Like
---