7 ag stories you might have missed this week - Oct. 5, 2018
7 ag stories you might have missed this week - Oct. 5, 2018
Congressional negotiators fail to produce new farm bill on time, Ag Economy Barometer tanks and robots in local ag.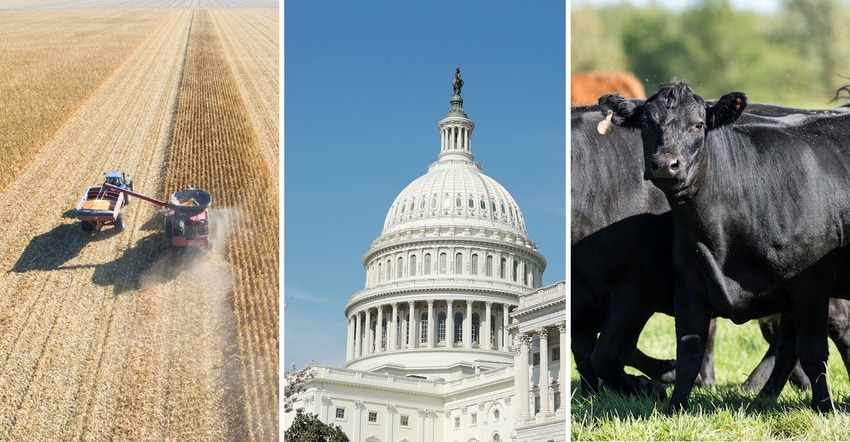 NolanBerg11/flySnow/SteveOehlenschlager/ThinkstockPhotos
Need a quick catch-up on the news? From the farm bill failure to the USMCA, here are 7 ag stories making news this week.
1. Trade negotiators from the United States and Canada reached agreement on a revised North American Free Trade agreement just before the midnight Sunday deadline. Reaction to the agreement has been generally positive from farm groups. – American Agriculturalist 
2. Congress failed to pass a new farm bill by Sept. 30, leaving about 40 programs without a baseline. Rep. Tim Walz, a farm bill conference committee member, believes negotiators will find common ground by the end of the year. Negotiations have been difficult because of the differences between the House and Senate bills, particularly SNAP provisions. – American Agriculturalist, Star Tribune, Huffington Post
3. The Purdue University/CME Group Ag Economy Barometer fell to its lowest reading since October 2016 in September 2018. Producers indicated that financial conditions on many farms deteriorated significantly as 2018 unfolded and farmers' expectations for the future weakened as well.  – Farm Futures
4. Angus and other robots are key to a new wave of local agriculture that aims to raise lettuce, basil and other produce in metropolitan areas while conserving water and avoiding the high cost of human labor. – MPR 
5. Combined shipments of U.S. beef into Japan and South Korea are up more than 20% versus one year ago and are 64% higher than three years ago. – Missouri Ruralist
6. Jimmy Emmons is slowly attaining his goal of regenerating the soils on his northwest Oklahoma farm. He adopted no-till in 1995. He has added cover crops. His efforts have allowed him to cut fuel costs by two-thirds and reduce the amount of fertilizer he applies. – Nebraska Farmer
7. The chief commodities economist at INTL FCStone, Curt Hudnutt, told an audience at a recent Ag Outlook Forum in Kansas City, Missouri, that an European outbreak of African Swine Fever would be "traumatic to global pork production." – World Grain
And your bonus.
Drew Haines has adjusted his entire operations, from seed selection to multiple foliar applications, to achieve the highest possible yields. In 2017, he grew 341 bushel an acre corn. He also has a high-yield program for his soybeans and last year his soybean crop averaged 86 bushels per acre. – American Agriculturalist
Subscribe to Our Newsletters
BEEF Magazine is the source for beef production, management and market news.
You May Also Like
---