Angus convention to explore impact of genomics
Angus convention to explore impact of genomics
International genomics symposium will update cattle producers on advancements in technology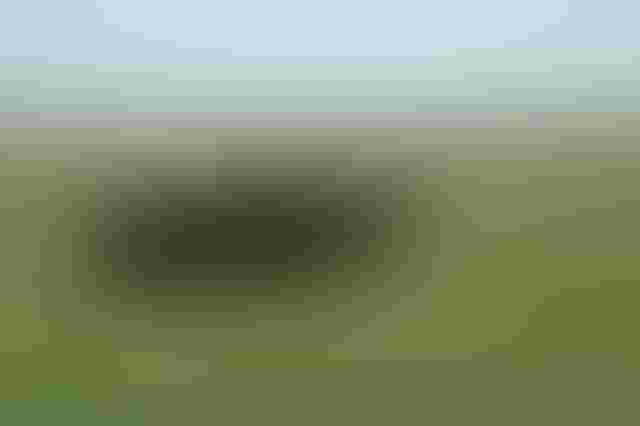 <p>Angus catttle on pasture</p>
The advancements in knowledge, understanding and practical application of genomics is indeed breathtaking. Open just about any catalog at an Angus bull sale and gnomically-enhanced EPDs are front and center in the data for every animal.
Just a few short years ago, coupling genomics information with hard numbers like EPDs seemed beyond reach. Now it's commonplace. What other advancements in genomics technology are yet to come?
Angus producers will explore that question and more at the first-ever International Genomics Symposium as part of the 2015 Angus Means Business National Convention and Trade Show.
The event takes place Nov. 3 in Overland Park, Kan., and will provide cattle producers with cutting-edge information about advancements in genomics technology – and how these advances impact their businesses.
The American Angus Association and Angus Genetics Inc. (AGI) has teamed up with symposium sponsor GeneSeek, a leading provider of comprehensive genomics solutions to the cattle industry, including the GeneSeek Genomic Profiler (GGP-HD). "We are excited about the symposium and what it will mean for the cattle business," says Dan Moser, AGI president. "Genomics is rapidly reshaping the way we produce livestock, and providing producers with the best information available will not only help us improve quality and consistency, but also make our industry more competitive."
Genomics researcher and entrepreneur Richard Resnick will be the event's keynote speaker. Resnick serves as CEO of GenomeQuest, a company that builds software to support genomic medicine, research and individualized treatments. Before becoming a bio-entrepreneur, Resnick was a member of the Human Genome Project at the Massachusetts Institute of Technology. Resnick will be one of several widely acclaimed experts on genomics technology to be speaking at the event.
"GeneSeek has partnered with the Angus breed since 2009, and our sponsorship of the symposium is a natural extension of our long-standing commitment to the breed and the cattle industry," says Stewart Bauck, general manager of GeneSeek/Neogen Agrigenomics. "There is intense interest among cattle producers about genomics – and this event will go a long way in serving GeneSeek's mission not only to advance the use of genomics technology, but also show the positive impacts it will have on producers."
The rise of genomic testing and evaluation is reshaping the Angus business at an accelerating pace. In fiscal year 2014, genomic testing increased by 32%, and AGI recently reported that genomic testing in the first quarter of fiscal year 2015 grew by more than 56%.
The 2015 Angus Means Business National Convention and Trade Show takes place Nov. 3-5 at the Overland Park Convention Center in Overland Park, Kan. The first-ever convention last year attracted nearly 2,000 progressive producers from across the country. For more information about the convention, visit www.angus.org.
You might also like:
100 biggest seedstock producers in the U.S.
4 shots at explaining an unexplainable cattle market
Breathtaking photos of winter on the ranch
Prevention and treatment of cow prolapse
How Schiefelbein Farms made room on the ranch for nine sons
Subscribe to Our Newsletters
BEEF Magazine is the source for beef production, management and market news.
You May Also Like
---