Anticipating change to drive beef industry success
Anticipating change to drive beef industry success
What can you and the beef business do to avoid becoming another Kodak or Blockbuster?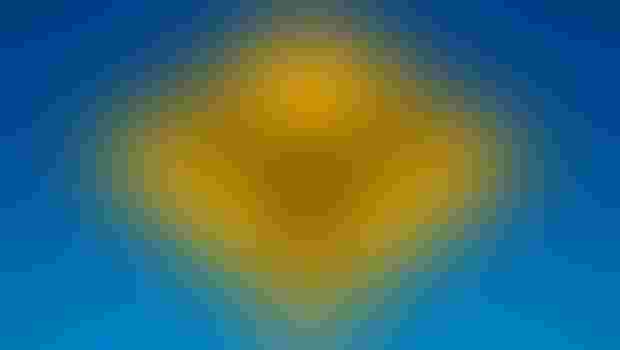 "Our decisions drive our destinies." That was just one bit of wisdom that Kevin Ochsner, rancher from Kersey, Colo., strategic consultant and NCBA Cattlemen to Cattlemen TV host, told Angus producers in attendance at the recent 137th National Angus Convention, Kansas City, Mo.
Whether responding to the adversity and change directly associated with the pandemic, or other challenges confronting the beef industry, Ochsner said the most important step is determining "which path we will choose to take."
He applauded cattlemen for stepping up to the many challenges presented over the last year and their resilience when faced with difficult choices like shifting to an online production sale, or postponing their sale to another date, or continuing with their regularly scheduled event.
"The best way to navigate in times of change and adversity is to anticipate, align, and act," Ochsner believes. During his presentation, he emphasized the first key to making sound strategic decisions is to anticipate. "Anticipating how the changing landscape will impact your business, breed association, or industry" is crucial to long-term success. 
"All businesses have to navigate turns in the road," he said. Providing context from industries that missed the turn, he reported Kodak had more than a 90% share in camera film and film developing in the mid-1970s, but missed the shift to digital photography and, as a result, was forced to sell out to avoid bankruptcy.
Similarly, Blockbuster failed to anticipate the impact DVD's and online video streaming would have on the home entertainment business. In only five years, video stores declined from 22,000 stores across the U.S., and a 74% share of the home entertainment business in 2005 to 9,900 stores and 29% market share by 2010. Blockbuster lost over $1 billion and closed its last store in 2013.
"What turns in the road will the beef industry need to navigate over the next several years?"
As a beef producer himself, Ochsner understands the importance of decision making in a seedstock operation. Today's breeding decisions for a seedstock producer influences the steak that hits a consumers' plate five years down the road. Consequently, successful breeders must have a clear vision and be skilled at anticipating what's ahead to help customers avoid missing key turns in the road.
Going further, Ochsner outlined issues that could impact the beef industry's future, such as plant-based and cultured proteins, trade, changing consumer preferences, sustainability, policy and regulatory issues as well as genetic editing. He noted that in 2019, $450 million was invested in companies that produce plant-based proteins, and in the first half of 2020, that amount jumped to over $1 billion.
As an industry, "we need to spend more time thinking about big picture issues and how they impact what we do and how we do it."
For example, he challenged the audience to think about the lessons we can learn from the impact of COVID-19 over the past nine months on the beef industry. COVID-19 may result in 25-40% of the nation's restaurants going out of business, many of which are steakhouses.
If some of these steakhouses don't reopen rapidly, how will that impact demand for middle meat? Dining has shifted to carryout or delivery. "This has impacted the cuts sold," he said, explaining that a ribeye doesn't travel as well as cuts like short ribs in a take-out or delivery scenario.
Further, cooking and eating at home has now become the norm. "Does this mean consumers will be seeking more information about preparing and incorporating beef into their family meals? Will brands fare better than commodity beef given the shift to ordering meat online when consumers aren't able to engage with a person behind the meat counter?"
Another issue gaining traction is the consumers' focus on sustainability and increased interest in how cattle are raised. "Will production verification claims become as important or more important than quality claims?" Ochsner asked.
He told producers they need to anticipate and discuss how an increased focus on climate change, methane emissions and carbon sequestration might change beef production and profitability. "As a seedstock producer, should the increased focus on sustainability impact your breeding, selection, and management practices?"
With numerous curves continually emerging in the beef industry, the key driver to strategic decision-making is recognizing the changes early and anticipating what impact these changes will have on one's business. In the words of Helen Keller, "A bend in the road is not the end of the road – unless you fail to make the turn," concluded Ochsner.
B. Lynn Gordon is a freelance writer from Sioux Falls, S.D. The opinions of the author are not necessarily those of beefmagazine.com or Farm Progress.
Subscribe to Our Newsletters
BEEF Magazine is the source for beef production, management and market news.
You May Also Like
---