Antimicrobial prescription change ahead
Antimicrobial prescription change ahead
Zoetis is working to provide perspective and resources to make a smooth transition for June 2023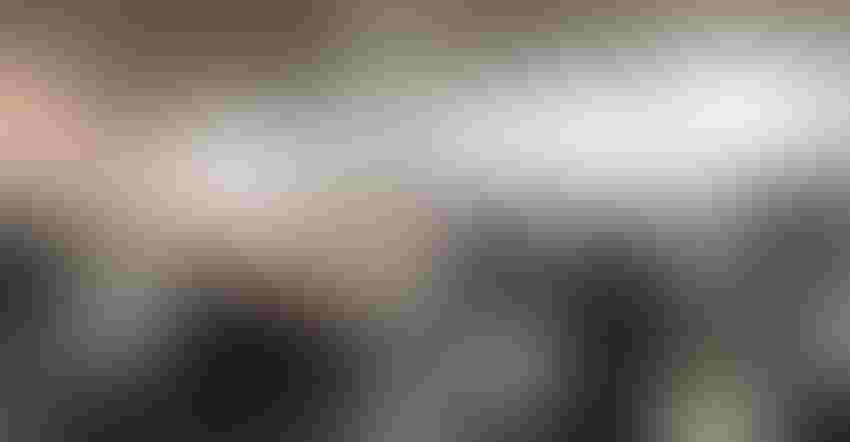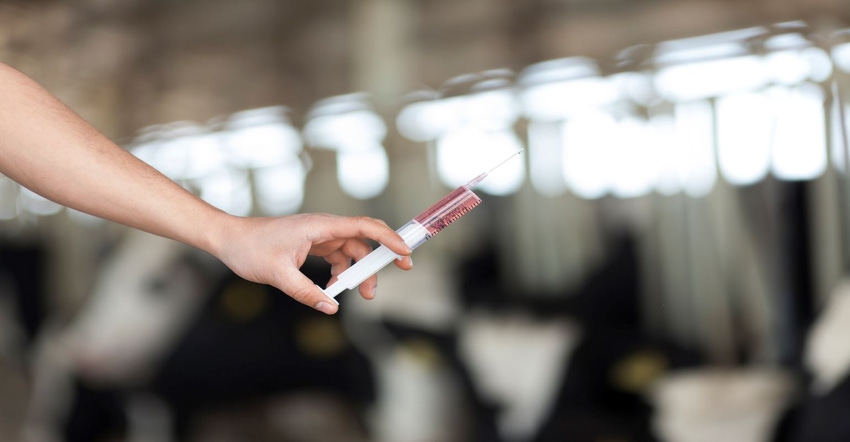 Livestock producers will start noticing a change in how they access specific antimicrobial products, as some products will be switching from over-the-counter (OTC) to prescription (Rx) only status as a result of U.S. Food and Drug Administration (FDA) Guidance for Industry (GFI) #263. The guidance calls for animal drug manufacturers to change medically important antimicrobial drugs from OTC to Rx status by June 11, 2023. Now is the time to plan for a smooth transition, and Zoetis is actively working with veterinarians and producers in this time of change to help ensure continued access to the company's animal health products.
"We have long been committed to working with veterinarians and livestock producers to help them establish veterinarian-client-patient relationships [VCPR] that put the animal's best interests at the center of the conversation," said Mike Lormore, DVM, Head of U.S. Cattle & Pork Technical Services at Zoetis. "Now more than ever, it is important to ensure that a VCPR is in place, and revisiting treatment protocols and where products are available will be keys to success."
Antimicrobial products from Zoetis that will be affected include:
Albadry Plus (penicillin G procaine and novobiocin sodium intramammary infusion) Suspension for cattle

Albon (sulfadimethoxine) Boluses for cattle

Lincomix (brand of lincomycin injection) for swine

Liquamycin LA-200® (oxytetracycline injection) for cattle and swine

Terramycin (oxytetracycline hydrochloride and polymyxin B sulfate ophthalmic ointment) for sheep, cattle, horses

Terramycin (oxytetracycline HCl) Scours Tablets for cattle
The FDA has requested that label changes for these products be in place by June 11, 2023.
"This change matches with our industry goal of helping veterinarians and producers be good stewards of antibiotic products through judicious use," Dr. Lormore said. "Once the guidance is in effect, it is important that these products are used under the supervision of a licensed veterinarian going forward."
Antibiotic stewardship and judicious use are keys to successful disease treatment and helping to provide the best possible animal health outcomes. Zoetis supports the livestock industry through a One Health approach for the responsible use of antimicrobials. This approach includes advocating for the health of animals and those who care for them; innovating and investing in research that provides enhanced solutions; and collaborating with leaders in veterinary, human and public health as well as the food industry to preserve animal health and welfare.
"We strongly encourage producers to talk to their veterinarian about these changes to avoid surprises in where and how they can access animal health products," Dr. Lormore said. "Don't be caught unaware. Have a plan. Additionally, our commitment to supporting veterinarians and the livestock industry as a whole is unchanged, and we are providing resource materials and educational pieces on products that were previously available over the counter."
This switch should prompt positive producer-veterinarian conversations that allow for revisiting animal health treatment protocols. Putting a plan in place now will help ensure access to the products needed later in the year.
Questions to keep in mind for those conversations:
What prevention and treatments are recommended for operation-specific disease pressures?

Will the antimicrobials I am currently using be affected by the switch?

How can affected products be accessed after June 11,2023?
Are there disease prevention protocols that could be implemented to help reduce disease risks before they occur and increase my operation's success?
For more information about this transition, visit with your veterinarian and local Zoetis representative.
IMPORTANT SAFETY INFORMATION
Do not use Albadry Plus 30 days prior to calving. Milk from treated cows must not be used for food during the first 72 hours after calving. Treated animals must not be slaughtered for food for 30 days following udder infusion.
Albon Bolus has a 60 hour milk withhold period, and a pre-slaughter withdrawal time of seven days. Do not use in calves to be processed for veal. Treatment should not be continued beyond five days.
Do not use Lincomix Injectable in animals with a history of hypersensitivity to lincomycin. Withdraw 48 hours prior to slaughter.
Discontinue treatment with Liquamycin LA-200 at least 28 days prior to slaughter. Discard milk for 96 hours after the last treatment. Do not exceed the highest recommended level of drug per pound of body weight per day. Withdraw Liquamycin LA-200 at least 28 days prior to slaughter.
Discontinue treatment with Terramycin Ophthalmic Ointment (oxytetracycline hydrochloride/ polymyxin B sulfate) if severe allergic reactions occur.
Terramycin has a pre-slaughter withdrawal time of 7 days. Do not use in lactating dairy cattle. Do not use in calves to be processed for veal.
Subscribe to Our Newsletters
BEEF Magazine is the source for beef production, management and market news.
You May Also Like
---