BASF purchases Bayer's seed assets and Liberty herbicide line
BASF purchases Bayer's seed assets and Liberty herbicide line
The deal marks a change of tack for the world's biggest chemical company, which until now watched from the sidelines as $160 billion worth of deals created integrated seed and agrochemical giants like DowDupont Inc.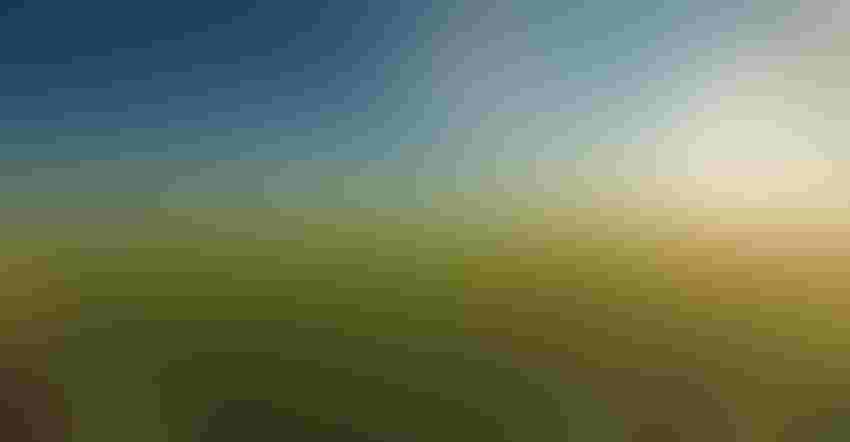 by Phil Serafino and Andrew Noël
BASF SE agreed to buy part of Bayer AG's agricultural products business for 5.9 billion euros ($7 billion), seizing the opportunity to enter the genetically-modified seeds market as Bayer sells assets to clear the way for its $66 billion acquisition of Monsanto Co. 
In its biggest-ever acquisition, BASF is purchasing Bayer seeds for mainstay crops including cotton and soybean, plus the Liberty brand of herbicide that works with the traits, the Ludwigshafen, Germany-based company said in a statement Friday.
"BASF needed to buy a seeds business," Jeremy Redenius, an analyst at Bernstein in London, said by phone. "The industry business model is shifting toward chemical and seeds being sold together."
The deal marks a change of tack for the world's biggest chemical company, which until now watched from the sidelines as $160 billion worth of deals created integrated seed and agrochemical giants like DowDupont Inc. In the past, Chief Executive Kurt Bock questioned the returns from the heavy investment needed to develop and promote GM crop traits. In the competition for the Bayer assets, he beat out Syngenta AG, which was acquired by China National Chemical Corp. for $46 billion last year and was also vying for the package of assets, people familiar with the situation have said. 
With Bayer's need to gain regulatory approval for the Monsanto deal, BASF hasn't ended up overpaying, according to Baader Bank analyst Markus Mayer. 
BASF shares fell 1% to 88.44 euros at 9:20 a.m. in Frankfurt while Bayer rose 1.7% to 118.50 euros.
Stopped Clock
For Bayer, it's a decisive move designed to gain regulatory approval for the Monsanto purchase. European Union competition officials recently stopped the clock on their antitrust probe to hunt for more information on how the deal will affect competition for key products used by farmers.
The deal could also mean that Bayer can reduce the size of its planned capital increase to fund Monsanto to below $10 billion, Baader's Mayer said.
"We are taking an active approach to address potential regulatory concerns, with the goal of facilitating a successful close of the Monsanto transaction," Bayer CEO Werner Baumann said in a separate statement. "At the same time, we are pleased that, in BASF, we have found a strong buyer for our businesses." 
The businesses to be acquired by BASF had 2016 sales of about 1.3 billion euros and earnings before interest, tax, depreciation and amortization of about 385 million euros. The transaction is subject to the closing of Bayer's acquisition of Monsanto and regulatory approval, and the companies expect it will be completed in the first quarter of 2018.
Stood Apart
BASF stood apart from competitors by not building a seed business. Bock had concluded that its past in-house program to create a genetically modified starch-rich potato called Amflora was unproductive and expensive. Controversy about GM crops in its home European market meant BASF struggled to commercialize Amflora, which produced modified starch for the paper industry. 
The German company is gaining herbicides marketed under the Liberty, Basta and Finale brands, and seed businesses in select markets, including canola hybrids in North America, oilseed rape mainly in Europe, cotton in the Americas and Europe as well as soybean in the Americas, according to BASF's statement.
Having watched ChemChina acquire Syngenta, and failing to intervene in deal discussions involving Monsanto and DuPont, BASF risked being the only agricultural products company not able to offer farmers the full gamut of crop protection and seeds unless it jumped on the Bayer assets.
BASF is paying 15 times earnings before interest, taxes, depreciation and amortization, said Mayer, adding the price is below the valuation paid in previous transactions. BASF said the deal will be earnings per share accretive in the first year.
Bank of America Merrill Lynch and Credit Suisse are Bayer's financial advisers, while Sullivan & Cromwell, Dentons, Cohen & Grigsby and Redeker, Sellner & Dahs gave legal advice.
To contact the reporters on this story: Phil Serafino in Paris at [email protected]; Andrew Noël in London at [email protected]
To contact the editors responsible for this story: Tara Patel at [email protected]
Phil Serafino
© 2017 Bloomberg L.P
Subscribe to Our Newsletters
BEEF Magazine is the source for beef production, management and market news.
You May Also Like
---