Bayer & 4-H want more agri-science lessons in schools
Bayer & 4-H want more agri-science lessons in schools
With 57,900 jobs in food and agriculture, Bayer and 4-H have teamed up to help fill those positions by promoting agriculture science education in schools.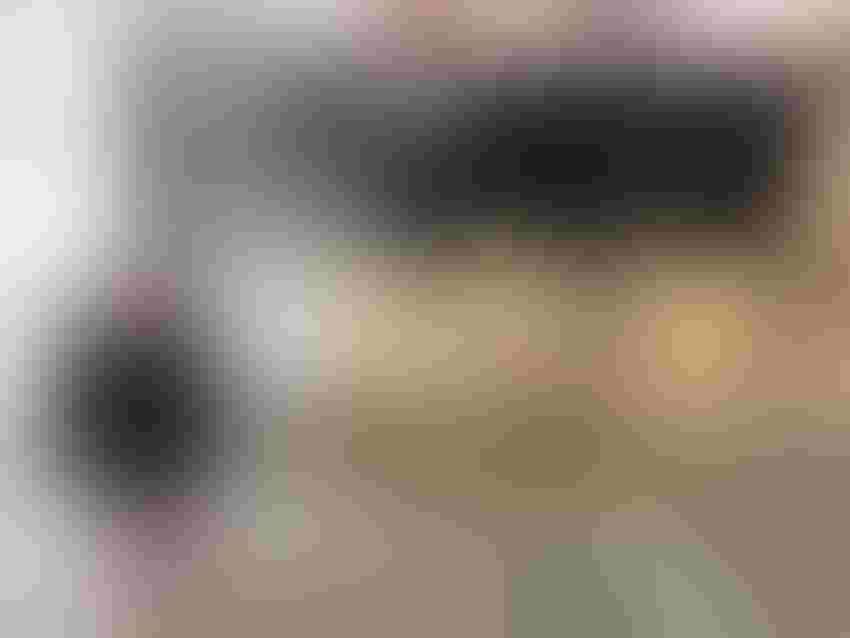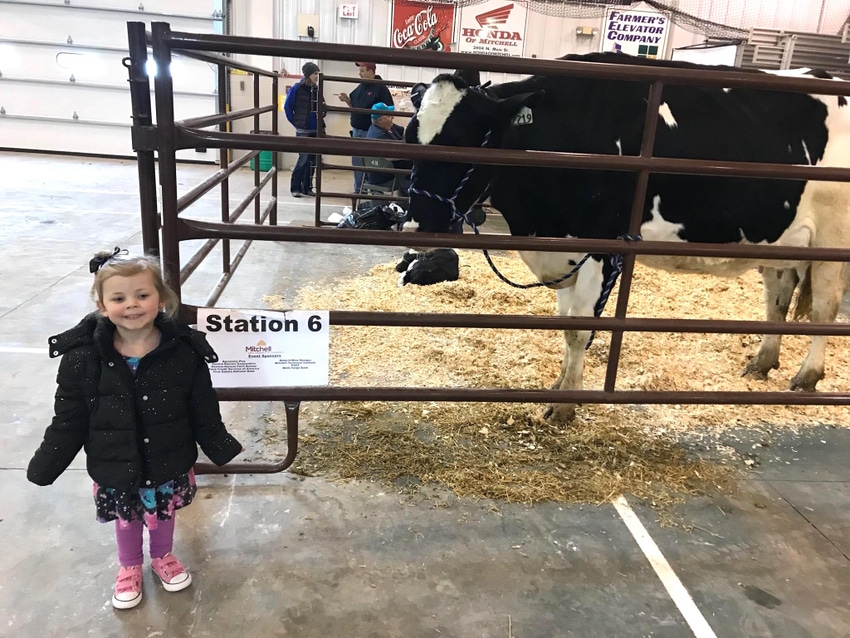 National Ag Week is in full swing, and it's been fun to see how folks are celebrating this annual event.
Each year, our local Chamber of Commerce hosts an Ag Day at the fairgrounds, complete with stations teaching kids about cattle, horses, dairy, pigs, farm safety, farm machinery, electricity and by-products found in the home. The event attracts 300+ fourth graders from the area, and after preschool on Tuesday, my daughter Scarlett and I went and checked it out, as well.
Even though she's a farm kid, it's always great to reinforce lessons she's learning at home. Plus, I always try to find fun ways to incorporate core lessons into agricultural experiences. For example, since she's three, we ask her simple questions like: How many pigs are in that pen? What letter does tractor start with? What types of foods do we get from dairy cows? What color is the horse's halter? You get the idea.
READ: 5 reasons it pays to be an agricultural graduate
Agriculture is often the perfect fit to teach lessons in math and science in a real and practical environment; however, a recent study by Bayer and the National 4-H Council revealed some concerning statistics about agricultural science in the classroom.
According to the research, 80% of teachers think ag science is important; however, only 22% of high school science teachers incorporate agriculture into their lesson plans. This could be because half of those teachers surveyed don't feel qualified to teach ag science.
What's more, "Nearly 70% of parent respondents do not believe their children will pursue a career in agricultural science, even though data from the USDA shows tens of thousands of jobs each year in agriculture go unfilled by qualified candidates."
The USDA estimates that between 2015 and 2020, there will be 57,900 openings in the fields of food, agriculture, renewable natural resources and the environment. Yet, it's predicted that just 35,400 students with expertise in these areas will graduate each year. There are a lot of career opportunities in agriculture, so why aren't we teaching these principles in schools?
READ: How do we attract more people to agricultural careers?
To address this shortage of students in agriculture, Bayer and the National 4-H Council have teamed up to introduce a program called Science Matters. The program is designed to equip at least 25,000 students with the tools they need to deepen their understanding of science.
According to 4-H and Bayer, "Science Matters addresses the need for enhanced STEM education and growing a STEM workforce by fostering a love of scientific exploration in students across urban and rural areas around the country." STEM is an acronym for science, technology, engineering and math.
By investing in rural and urban youth by empowering them to develop skills in agri-science industries and leading initiatives to help find long-term solutions for community problems, the program aims to engage the next generation of food and agri-science professionals.
You can learn more about this innovative program, as well as the upcoming 2018 National Youth Summit on Agri-Science, by clicking here.
Plus, you can read more results from the recent survey by clicking here.
The opinions of Amanda Radke are not necessarily those of beefmagazine.com or Farm Progress.
Subscribe to Our Newsletters
BEEF Magazine is the source for beef production, management and market news.
You May Also Like
---