Beef Production Heads Lower
Beef Production Heads Lower
Steer, heifer and cow slaughter is projected to decrease 7% next year, leading to a decrease in beef production of more than 6%.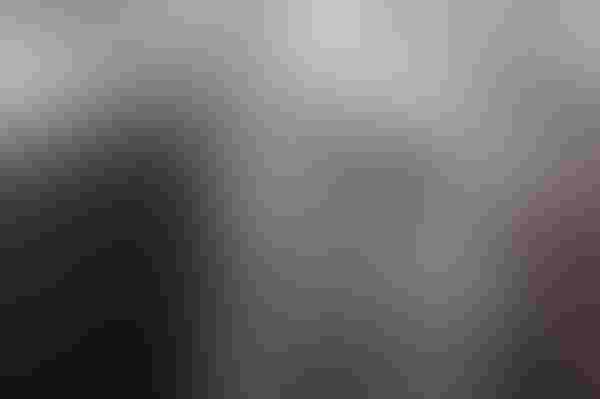 Speaking to the sharp decline in August feedlot placements—11% lower than the previous year—Derrell Peel, Oklahoma State University Extension livestock marketing specialist, explains, "It is perhaps less surprising that feedlot inventories are rapidly tightening than the fact that it has taken so long for the situation to develop.

"Drought and several other factors have postponed this situation to some degree since at least 2011. Though the timing is different, changes in several cattle sector flows have supported feedlot inventories and beef production temporarily in the face of ever-tighter cattle supplies. The largest component of this, no doubt, is the fact that drought has postponed heifer retention. Most recently, it appears that heifer slaughter has been augmented with heifers diverted into feedlots earlier this year due to extended winter conditions and lack of hay. These heifers, diverted from breeding, were part of the last gasp of higher placements in March and April of this year and are being reflected in higher weekly heifer slaughter at the current time."

Peel notes Mexican cattle imports also helped prop up U.S. supplies in 2011 and 2012, but those imports have declined significantly this year.

"These feedlot production factors, combined with carcass weight impacts and cow slaughter, will determine the total impact on beef production for the remainder of 2013 and beyond," Peel says. "Modestly lower steer and heifer slaughter in 2012 was partially offset by the sharp year-over-year increases in carcass weights. Carcass weights will increase only slightly in 2013 and 2014. Thus, reduced slaughter will be more fully reflected as reduced beef production. Additionally, cow slaughter will likely drop more sharply in 2014 and will combine with lower steer and heifer slaughter to contribute to a projected 7% decrease in total cattle slaughter and a +6% year-over-year decrease in beef production."
You might also like:
Limited Feeder Numbers Will Bring Extremely High Prices
9 Things To Consider Before Culling A Cow
Temple Grandin Shares Top Cattle Handling Tips
Argentina Provides A Lesson In How to Ruin a Beef Industry
Subscribe to Our Newsletters
BEEF Magazine is the source for beef production, management and market news.
You May Also Like
---