BEEF Seedstock 100: The big get bigger
BEEF Seedstock 100: The big get bigger
BEEF's 4th annual Seedstock 100 listing, which ranks seedstock producers by number of bulls sold, offers you a glimpse at some of the biggest operations from across the country.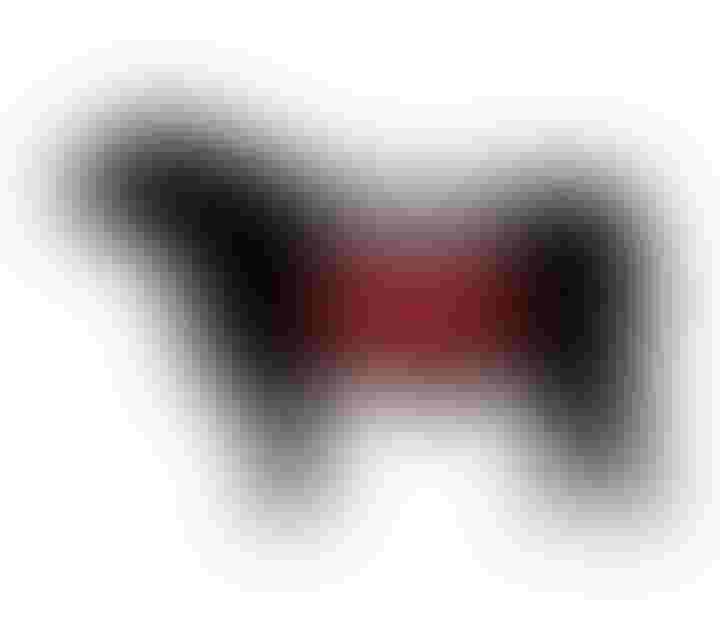 The seedstock sector of the beef business not only produces the genetics that cow-calf producers need today, but they look down the road a piece to understand what the beef business will need next year and the years after that.
Not an easy task, but one that the operations listed in the BEEF Seedstock 100 take seriously.
Indeed, the bulls you buy set the tone of your cowherd genetics and the direction of your genetics program. And that's why, of the many places you can cut costs, buying your genetics isn't one of them.
Finding and selecting the bulls with the genetics that will work for you is one of the reasons BEEF began compiling its Seedstock 100 list. Now in its 4th year, the BEEF Seedstock 100 list ranks U.S. seedstock producers by the number of bulls sold.
In addition to the Seedstock 100 list, BEEF offers its Seedstock Directory. It's a listing of many outstanding operations that, while they may not produce the quantity of bulls to make the Seedstock 100 list, provide their customers with excellent genetic quality.
Looking at the Seedstock 100 list over the years, it appears the top 100 operations are getting bigger. Last year, Seedstock 100 operations marketed 56,473 bulls, ranging from 215 to 3,986 bulls. They marketed 1,774 more bulls last year than those on the 2016 list. Keep in mind that most of the Seedstock 100 operation are the same this year.
There are nine operations that marketed 1,000 or more bulls last year, from 1,000 to 3,986 bulls. Those nine operations accounted for 15,831 bulls marketed or 28% of all bulls marketed by Seedstock 100 operations.
Just five of those operations marketed 1,500 or more bulls representing 12,661 bulls or 22.4% of all bulls marketed by Seedstock 100 operations.
There were three states with 10 or more Seedstock 100 operations: Montana (17); Nebraska (16); South Dakota (12). Seedstock operations in these states accounted for 24,483 bulls marketed by Seedstock 100 operations, or 43.4% of all S100 bulls marketed.
The list of breeds and composites that Seedstock 100 operations offer speaks to both the genetic diversity borne by customer need and demand, as well as breed concentration
On the one hand, Seedstock 100 operation marketed 32 different breeds and composites. But the majority offered these breeds and composites: Angus (75.25%); Red Angus (19.8%); Hereford (15.8%); Charolais and Sim-Angus (11.9% each); Simmental (6.9%); Gelbvieh (5.9%); Limousin (4%); and Brangus (3%). Fewer than 2% of Seedstock 100 operations offered the other 23 breeds and composites.
BEEF assembles the annual list for several reasons, which include monitoring the level of seedstock concentration and the relative market engagement of seedstock suppliers. It's also meant to recognize the contribution of seedstock producers who make all or a substantial portion of their cattle income from the seedstock business.
BEEF's Seedstock 100 list is based on the number of bulls marketed last year, as reported by seedstock operations to BEEF. It's not the number of cattle registered annually or the number of cows listed in inventories with a breed association or other genetic organization.
As such, the BEEF Seedstock 100 list makes no claim to be representative of the seedstock industry as a whole. Neither is it intended to be a proxy of quality and ability. Obviously, seedstock operations successfully marketing fewer than 215 bulls last year (the cutoff for inclusion this year) represent the majority of all beef seedstock operations. At the same time, inclusion on the Seedstock 100 list speaks to a host of supplier attributes associated with marketing so many bulls: customer satisfaction, industry knowledge and commitment, adaptability and the wherewithal to earn repeat business.
Subscribe to Our Newsletters
BEEF Magazine is the source for beef production, management and market news.
You May Also Like
---